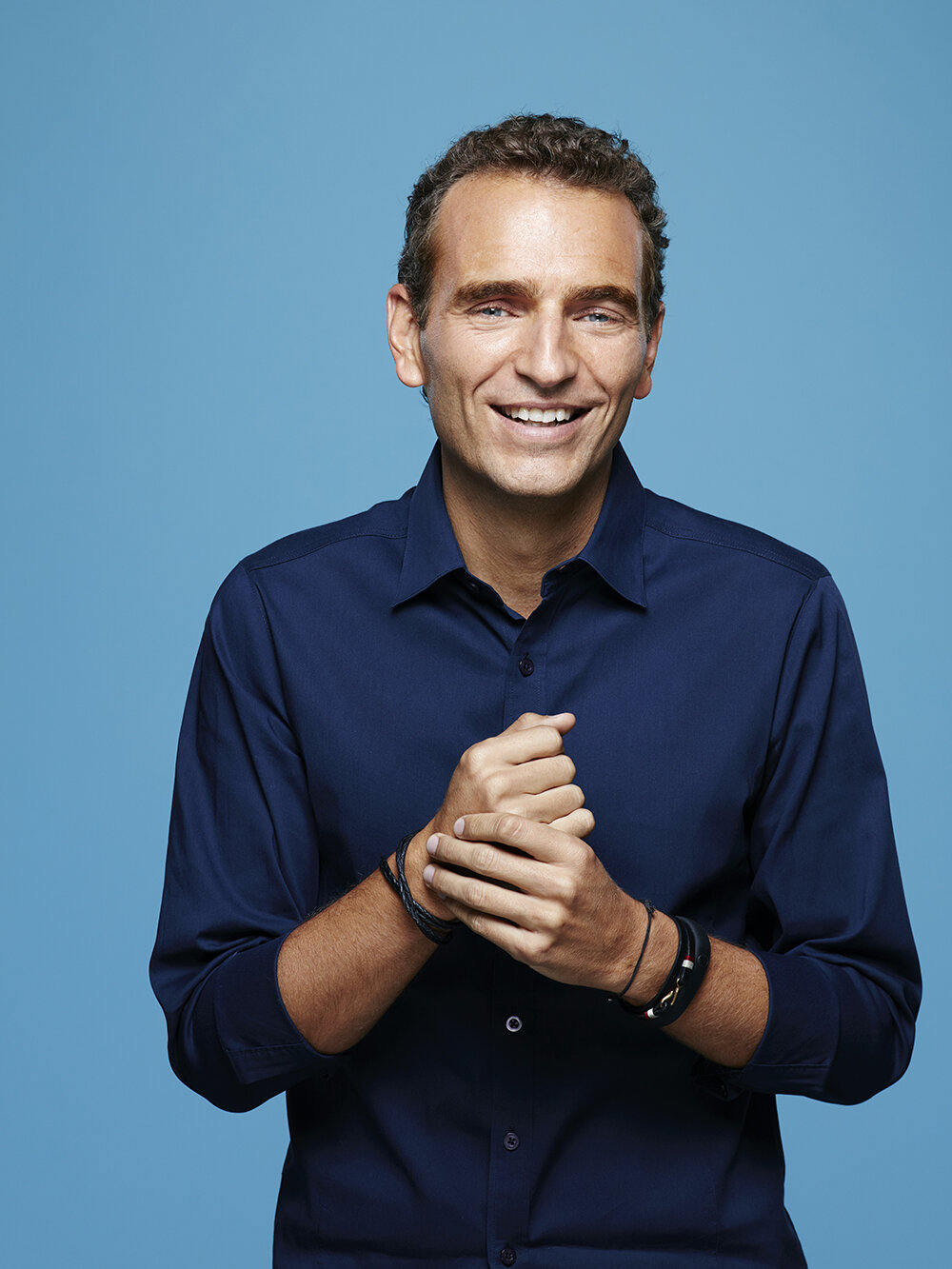 Last year, I wrote about Wall Streeter Scott Krase's one2one USA Foundation, which connects individuals—including fellow financiers —with vetted charities. On the other coast, meanwhile, tech couple Michael and Xochi Birch's Bay Area social club The Battery and its philanthropy arm, Battery Powered, allow members to nominate giving themes and contribute to local, national and international nonprofits.
As we've often reported, many nonprofits make a point of connecting their donors to the people the organization is serving, understanding that personal experiences and bonds can drive greater giving. Community foundations and other intermediaries often serve as matchmakers to pair donors with the right nonprofits. But there's an emerging crop of charities that aims to systematize such relationship-building and the dividends that come with it.
As another example, consider Paris-born tech entrepreneur Alexandre Mars, who launched the Epic Foundation in 2015. Its goal is clear: A world in which every child and youth has access to safety and equal opportunity. In order to achieve this, Epic finds, selects, backs and monitors high impact organizations around the world with the aim of catalyzing their work.
An entrepreneur with a philanthropic endgame
"I grew up with a socially conscious mother who told me about the importance of giving back… How can I help? I started thinking about this as a teenager," Mars told me from Paris, putting my study-abroad-era French to the test.
For Mars, it was clear that in order to make his mark, he would first need the funds. With a knack for business and entrepreneurship, Mars started his first venture at 17, organizing concerts. In his 20s, he founded one of the first web agencies in Europe. In 2013, his software company ScrOOn sold to Blackberry.
As Mars tells it, his endgame was always to get to the point that he had enough resources to give back as soon as possible. But like many entrepreneurial paths, this was easier said than done. "I thought it would take about three to five years tops to get there. Little did I know," Mars says with a laugh. Still, after 15 years, Mars finally felt he had the means to pivot to his next undertaking, an effort with a social impact twist.
Leaning on his entrepreneurial background, Mars explains that his first step was doing market research. He knew he wanted to work in the realm of children and youth—the most vulnerable members of society. Making his way through the United States (Mars also now takes up residence in Brooklyn) and Western Europe, he connected with social entrepreneurs, policymakers and philanthropists, and started asking questions. He met Matthew Bannick, former managing partner at Omidyar Network, who challenged him: "What do you want to achieve? Do you think you're doing something other people can do? What is your uniqueness here?"
Mars realized that his entrepreneurial background was his calling card and could be applied to his emerging philanthropic vision. He and his wife took their kids out of school and traveled the world to continue these conversations, visiting 13 countries, hitting places as far-flung as Peru and Mongolia. Most of the givers Mars met said they were already active donors, giving donations primarily to their children's schools and other organizations of personal connection. But Mars also discovered that people wanted to do more.
Ultimately, he identified three main barriers to charitable giving:
A lack of trust, in which donors are unclear about where funds are actually going.
A lack of knowledge, in which donors question where/who to give to.
Lack of time.
Since its 2015 creation, the Epic Foundation has broadened its portfolio of children's charities, counting 26 organizations working in Western Europe, North America, Southeast Asia and East Africa. Donors run the gamut of entrepreneurs, startups, corporations and more.
Organizations in its portfolio include BeCode in Belgium, a next-generation training center active in six cities, which provides free educational programs on digital technologies; the Jed Foundation, which helps schools evaluate and strengthen their mental health, substance abuse and suicide prevention programs and systems to safeguard individual and community health; and SNEHA, which invests in the health of women and girls in India.
A model focused on user experience
As a testament to the charity's rapid rise in the last half-decade, Harvard Kennedy School's case study explores Epic's model and its aim to reshape the very nature of charitable giving. What is this model? Well, Epic focuses on three components: selection, monitoring and experience. Epic selects organizations to add to its portfolio through strategic partners and its own research, focusing primarily on NGOs and social enterprises working to address injustices experienced by children and youth worldwide.
Epic's monitoring process is strongly data-driven, and includes monthly analysis and quarterly intake of data. On the ground, Epic's program team visits every Epic portfolio organization at least once a year to conduct monitoring work sessions with the organization's management team. Biannually, the foundation also produces a monitoring report for each portfolio organization. And true to Mars' tech roots, Epic's Impact app allows donors to track the impact of their funds via detailed status reports, an ROI of sorts.
"We ask people to come with us. We're always happy to bring you with us to really experience what's going on. We also do a bunch of webinars… How can we bring solutions and showcase great organizations and really build trust?" Mars says.
Mars is funding Epic's overhead himself, including salaries for a few dozen employees in six offices worldwide. He says he plans on spending about $50 million of his own wealth in the foundation's first 10 years. "If tomorrow you give one dollar, 100% is going to the trenches. I'm self-funding this," Mars emphasizes.
The Epic Pledge
"Traditionally, the model was 'let me make money first, then I'll give it away' … But now, I think it has to be at the core of what we do," Mars explains, as he describes Epic's unique Sharing Pledge, a commitment by entrepreneurs to embed social good in their business. "Say tomorrow you start your business. You then pledge a percentage of your shares to that from the very start, everything you do will impact charity," he tells me.
Alex Chung, co-founder and CEO of Giphy, signed the pledge in 2019. When Facebook acquired Giphy in May, Chung came to Epic. "We're now putting things into motion. Rather than an afterthought, it was part of his business," Mars says. He also mentions Marc Batty, co-founder of Dataiku, which was recently acquired by Google. Not too long after, a six-figure check was written to Epic.
Epic raises its profile through user experiences and prominent ambassadors, tapping into the unique power of celebrities and athletes to influence change. Epic has done experiences with Frenchman and former Los Angeles Laker Ronny Turiaf, once a teammate of the late Kobe Bryant.
And Mars is clear that they're always looking for more philanthropists and donors to join them. "More and more people are doing something. We see more and more activism, and I think it's a great sign. We don't need to be billionaires or presidents to act in a certain way and to push toward the right direction. That's my hope, and I'm hopeful, even in times of crisis," Mars says.