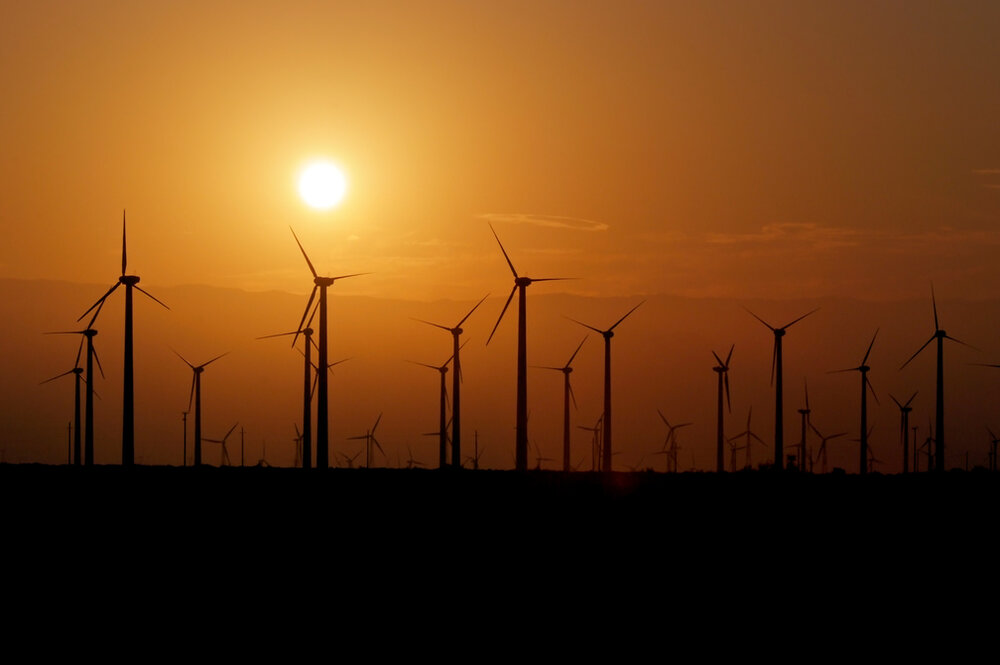 Most of us have in recent months focused our available supplies of existential dread on the coronavirus pandemic, but potentially catastrophic changes to the planet's climate continue. Fossil fuels are still being extracted and burned, carbon continues to accumulate, arctic ice disappears and oceans rise and acidify; recent years have set record temperature highs. In short, climate change is already here and already taking casualties; the task now is to mitigate the drivers of that change and prevent the worst-case scenarios.
The Heising-Simons Foundation, established in 2007 with climate as one of its five programmatic focuses, has been addressing climate largely through the lens of energy. "The bulk of greenhouse gas emissions come from energy systems," said Devra Wang, program director of Climate and Clean Energy at the Los Altos, California-based foundation. The funder points to the combined energy sectors—which it defines as the electricity, gas, and oil used in homes, businesses, and transportation—as the source of more than two-thirds of U.S. greenhouse gas emissions. In addition to climate and energy, Heising-Simons also runs programs in education, human rights, community, and science.
Heising-Simons is the product of a very wealthy, powerhouse philanthropic family, both immediate and extended. The foundation was created by couple Mark Heising and Liz Simons. Liz is chair of the Heising-Simons board; their daughter, Caitlin Heising, is vice chair, as is Mark. Mark Heising is founder of investment firm Medley Partners. Liz is a former teacher and the daughter of Jim and Marilyn Simons, who are behind one of the country's top science research funders, the Simons Foundation. Jim is a storied mathematician turned investor, and the couple are also huge Democratic donors. Meanwhile, Liz's brother Nat Simons runs Sea Change Foundation, one of the country's largest climate funders.
A formidable family tree, but the growing influence of Heising-Simons itself should not be overlooked. The foundation's grantmaking has increased substantially, from $23 million in total giving in 2014, up to more than $113 million in 2019. Climate and energy made up about 20% of that number from last year. In a short time, this institution has gone from a young funder to watch to a key player.
For Heising-Simons, the chosen strategy on climate is all about policy. Energy is such a large sector of the economy that change on the scale necessary to alter climate activity can only be sufficiently steered through public policy, said Wang. "Policy is what sets the rules of the road for that industry, so we focus on organizations that can advance policy and large-scale systemic change," she said. "Policy is a strategic objective in all our grants."
Transportation, for example, is currently the single largest contributor of greenhouse gases in the United States, but also offers opportunities for policy innovation that can substantially advance existing climate-friendlier technologies. Heising-Simons has funded groups working to further the electrification of transportation, such as through policy goals that would place more charging stations on the roads for electric cars, trucks, and buses. "Charging is a key barrier to electric vehicles, so we're supporting groups working with regulators and utilities to expand the charging infrastructure so people can be confident they can drive their vehicles anywhere."
Full electrification of transportation is, of course, a long way off. Other Heising-Simons support has gone to groups working to shape mileage efficiency standards for the millions of vehicles on the road that will continue to use fossil fuels for years to come.
Another part of the transportation sector that won't stop burning fossil fuel any time soon is maritime shipping. The cargo ships that carry roughly 90% of all goods we use (yes, 90%) burn low-grade fuel oil and are enormous carbon polluters. In fact, if all global shipping were a single country, it would be the sixth-largest emitter of greenhouse gases. While it's mostly U.S.-focused, Heising-Simons is working with internationally focused maritime groups to set policies that curb emissions from shipping.
One more interesting component to Heising-Simons' climate giving is that it's made grants across the ideological spectrum. The funder has backed business-friendly Environmental Defense Fund and R Street, one of the only conservative think tanks that acknowledges and works on climate change. But it's also supported the Climate and Clean Energy Equity Fund, a justice-oriented pooled fund that focuses on grassroots movement building, as well as the Greenlining Institute, which aims to advance economic opportunity and empowerment for people of color.
In 2019, Heising-Simons gave a total of about $21.9 million through its climate program, representing fairly steady annual increases, up from $14 million just two years prior. The foundation won't specify how much will be committed in the future for climate and energy causes, but Wang allowed that the foundation's commitment to this sector is evolving; it seems likely that the upward giving trend will continue.
That still makes it medium-sized funder in the space—but given the enormous size of the energy industry, not to mention the collective impact of climate on pretty much all human activity, philanthropy is still a relative drop in the bucket. Real change on climate and energy has to happen at the national and international policy levels, but philanthropy can play a role, and has been trying to make an impact for decades now. In the past five years or so, there's been a big push to draw more funders, representing all sizes and strategies, to get more involved in climate change.
The climate crisis does, of course, intersect with the coronavirus crisis. On that note, Heising-Simons has also responded to energy considerations and inequities that have been revealed by the pandemic. It's working with advocates, for example, to help people in vulnerable communities avoid utility shut-offs, not just during the current height of the pandemic, said Wang, but also to help turn temporary measures into more permanent safety nets.