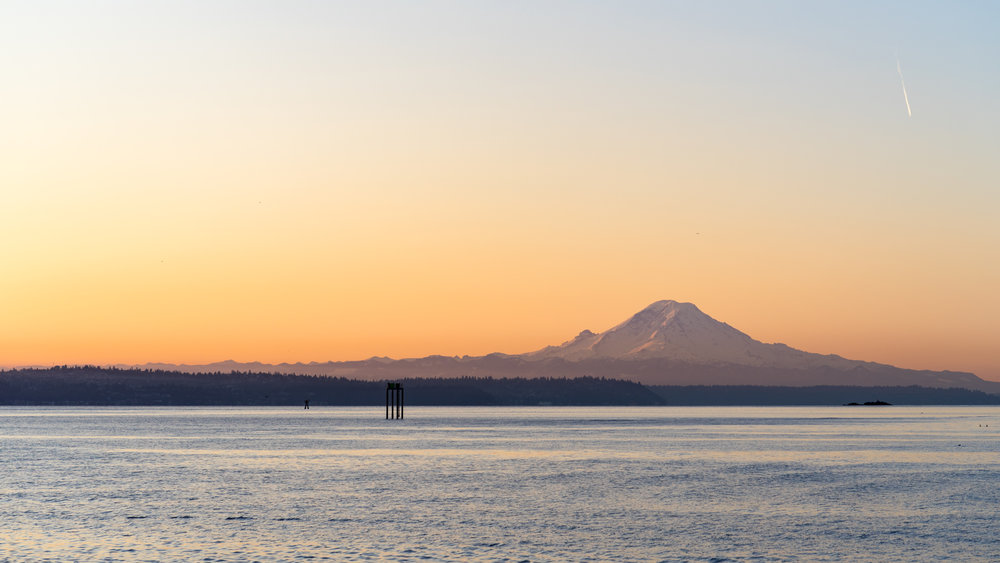 Across the country, local funders and nonprofits protect the lands and waters they care about, holding the line while the current administration works to roll back environmental protections. These philanthropies often support smaller, lesser-known community organizations, which root the U.S. environmental movement but are overlooked by the bulk of green giving. A new round of grants from the Russell Family Foundation (TRFF) is a recent example. It focuses on environmental conservation and restoration in the Puget Sound on the northwestern coast of Washington, its home state. The grants also fuel local education initiatives.
Jane and George Russell established TRFF in 1999, with proceeds from the sale of the Frank Russell Company to Northwestern Mutual Life. While the foundation sometimes backs global issues relating to basic community needs, most of its giving stays within a 12-county Puget Sound portfolio. It focuses on environmental preservation and education, empowering local students academically, addressing homelessness, and supporting families. The foundation's multisector approach aims to support both the waterways and residents of the Puget Sound area.
CEO Richard Woo says that, as a place-based funder, TRFF takes "a large, landscape view of the quality of life here for people, places and community," with grantmaking that works to steward "social and environmental resources."
TRFF also practices impact or mission-based investing. Since 2014, its impact-aligned investments have gone from making up about 7 percent of its portfolio to 80 percent. (Woo previously shared some insights on this aspect of the foundation's work with Inside Philanthropy.) And, in line with its pro-environment outlook, it is one of the foundations that have pledged to divest from fossil fuel companies. In 2017, it had net assets of about $145 million, and it gave out approximately $4.5 million.
Grants to Protect the Puget Sound Ecosystem
The latest grants fall into two categories; the Puget Sound Fund and Jane's Fund. Through the Puget Sound Fund, which was established in 2000, TRFF has awarded 435 grants adding up to more than $25 million. According to the foundation's online program data, this is its most significant funding channel, in terms of dollars granted. The latest 12 grants total $595,000 and support river management and restoration, science and conservation efforts to protect local waterways and threatened species including fish and whales, water quality monitoring and green infrastructure, pollution reduction and other projects.
One grant funds a communications initiative that intends to "empower and elevate a wider array of voices in support of just and sustainable watersheds and communities." Another backs the Bullitt Foundation's Emerald Alliance, which will maintain a platform for cross-sector conservation collaboration, and "guide environmental organizations through the process of incorporating diversity, equity and inclusion (DEI) into their work." This is an apt focus, given that the environmental movement still has a long way to go with DEI, both in terms of funders and nonprofits. The Puget Sound Fund grants are awarded by invitation only, but the foundation keeps an open mind and an ear to the ground. "If you have an idea you believe is worthy of invitation, or questions about the grantmaking process," contact their grants and operations manager.
TRFF also funds Environmental Education, a grantmaking area that spans two of its core interests: learning and stewardship of the natural world. The foundation accepts letters of inquiries for this funding program, which focuses on increasing "access for youth to outdoor environmental education experiences." This initiative was founded in 2000 and, since then, it has awarded 414 grants totaling $13 million.
The Russell Family Foundation's Other Grantmaking
The second group of grants recently awarded falls within TRFF's Jane's Fund, which deals with education, solving youth homelessness and supporting grassroots leaders in Pierce County. Jane's Fund is named for founder Jane Russell, who was an active local volunteer. It launched in 2003 and has awarded 129 grants totaling $2.5 million. The latest four awards totaled $175,000. They support college choice guidance for teens, single parents who are pursuing degrees, mentoring, boosting high school graduation and college completion including through an effort to "reduce barriers to progress that exist in [sectors] like housing and transportation," and more. Jane's Fund grants are by invitation only but, again, the foundation is open to ideas. TRFF also runs a Jane's Fellowship leadership development program, which will reopen in the fall of 2019. And its George F. Russell Jr. Fund, named for its other founder, makes grants both locally and globally, by invitation only, to alleviate poverty, meet basic community needs and address other issues.