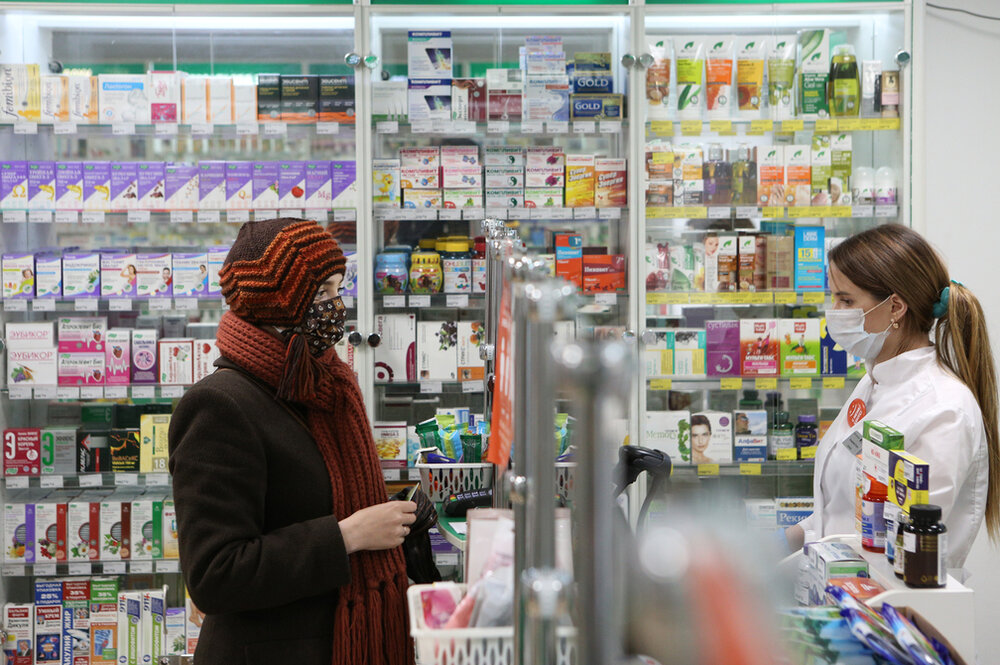 With so much money being mobilized to develop COVID-19 vaccines and therapeutics, you'd think pretty much the full spectrum of potential medical solutions would be under the microscope by now. But Silicon Valley entrepeneur and philanthropist Steve Kirsch says a key research avenue is being ignored: the identification of a drug or drugs to prevent progression into serious illness, hospitalization or death in newly infected patients.
Until and unless a vaccine is developed, says Kirsch, a medicine with the ability to knock out the virus before it puts someone in the hospital or worse would render COVID-19 far less dangerous. That would speed the return of the country and the planet to something like normal economic and social activity.
Kirsch's idea is that scientists should test existing antiviral drugs that have already been developed and approved by the FDA to treat other diseases like hepatitis, HIV/AIDS and influenza, among others. There are dozens of FDA-approved antiviral drugs, and it's much easier and cheaper to test drugs that have already gone through the clinical study process and been approved.
A Surprising Gap
You probably thought this sort of research to repurpose existing drugs was already underway, but except for hydroxychloroquine, which has been studied in people with mild illness, such studies have mostly been conducted with very sick COVID-19 patients, says Kirsch. He found that there are few if any clinical studies being funded to evaluate existing antiviral drugs for early treatment before people get seriously ill.
"I spent over a month full-time researching the clinical trials, and found that all the focus was on treating hospitalized patients; less than a handful were on preventing hospitalization," said Kirsch. "The number of outpatient clinical trials open on the top three most promising drugs was zero as of April 30. And every single one of those trials was underfunded. In all but one of these trials, I was single-handedly providing most or all of the funding."
To jumpstart what he saw as a missing but crucial piece of the research puzzle, Kirsch created the COVID-19 Early Treatment Fund (CETF), seeded with a commitment of $1 million of his own money, and assembled a scientific advisory board. He estimated it would cost about $5 million to run the outpatient clinical trials necessary to test what he considers the three most promising antiviral candidates: peginterferon lambda, favipiravir, and camostat mesylate. (A drug that has been in the news, remdesivir, has been tested in very sick COVID-19 patients, but not in early-treatment studies.)  
"Viruses are best treated with antivirals as soon as possible after infection. There are only a few approved antiviral drugs that experts believe should be tested against COVID-19," says the CETF website. "These medicines are an untapped resource that could help millions, keeping them out of hospitals and saving many lives. But we'll only know for sure after the clinical trials are complete."
Looking for Other Donors
Given the pandemic's continuing toll on society, Kirsch believed he could easily raise the $5 million through his lengthy contact list of fellow Silicon Valley business leaders, philanthropists, foundations that support health research, and others with sufficiently deep pockets. But to his surprise, he only raised an additional $650,000 from individual donors.
Meanwhile, Kirsch says he has been receiving grant requests from clinical researchers, but has been unable to fund them. "Every day I don't have the funding to fund the scientists means that the studies at UCLA and Johns Hopkins and Harvard do not get started," said Kirsch. "Thirty days ago, I'd have said anyone would jump at this opportunity, but I've reached out and gotten nothing."
If Kirsch is ahead of the game in promoting the search for early treatment therapeutics, it's consistent with a decidedly visionary professional career. With BA and MS degrees from MIT, Kirsch was among the first generation of internet technologists, starting in the 1970s, and worked with internet pioneer Vint Cerf. He founded the former internet search engine company Infoseek back in 1994—four years before Google. Oh, and in the early 1980s, he also invented the optical computer mouse.
Since the early 1990s, Kirsch and his wife Michelle have been fairly active in their philanthropy. They gave $2.5 million to MIT. They funded the Kirsch Center for Environmental Studies at De Anza College in Cupertino, California—part of a long commitment to environmental causes. The Steven and Michelle Kirsch Foundation has also been a supporting organization of the Silicon Valley Community Foundation. Kirsch has funded medical research over the decades, including on glaucoma.
Lots of Credentials, Little Cash
As a result of his lengthy involvement in philanthropy and health research, Kirsch was able to assemble a highly credentialed scientific advisory board for CETF. But so far, the money hasn't come. There are many potential reasons that funders may decide not to support Kirsch's early-treatment research initiative. But whether he raises the money or not, these will be particularly difficult studies to mount, says one expert in clinical drug trials, and would likely cost well above the $5 million Kirsch penciled out.
While the concept of testing COVID-19 patients early is a promising idea, there exist significant hurdles for the design of such clinical trials, says Eunjoo Pacifici, PharmD, Ph.D., Chair and associate professor at the Department of Regulatory and Quality Sciences at the University of Southern California School of Pharmacy.
For one, antivirals such as peginterferon lambda are strong drugs, and not risk-free, Pacifici explained. While those risks may be worth taking for someone who is very sick, they may not make sense for a less afflicted person. Another complexity is the difficulty of answering the key scientific question: Do the drugs prevent newly infected COVID-19 patients from falling ill? Since most people get over COVID-19 infections without getting very sick, a clinical study would require a huge number of test participants to distinguish how many people might be helped by the drug from those who get over the disease naturally.
"We don't have enough knowledge of the natural history of the disease to understand who ends up going to the hospital," said Pacifici. "At the end of the day, if you do a big trial and the answer is negative, you won't even understand why it fails."
Despite these and other difficulties, testing early-stage COVID-19 treatments is a great idea, one that should be funded and pursued. That means basic research into the disease must also continue so scientists can develop a theory for defeating it and a theory for which drugs might best fight the illness.