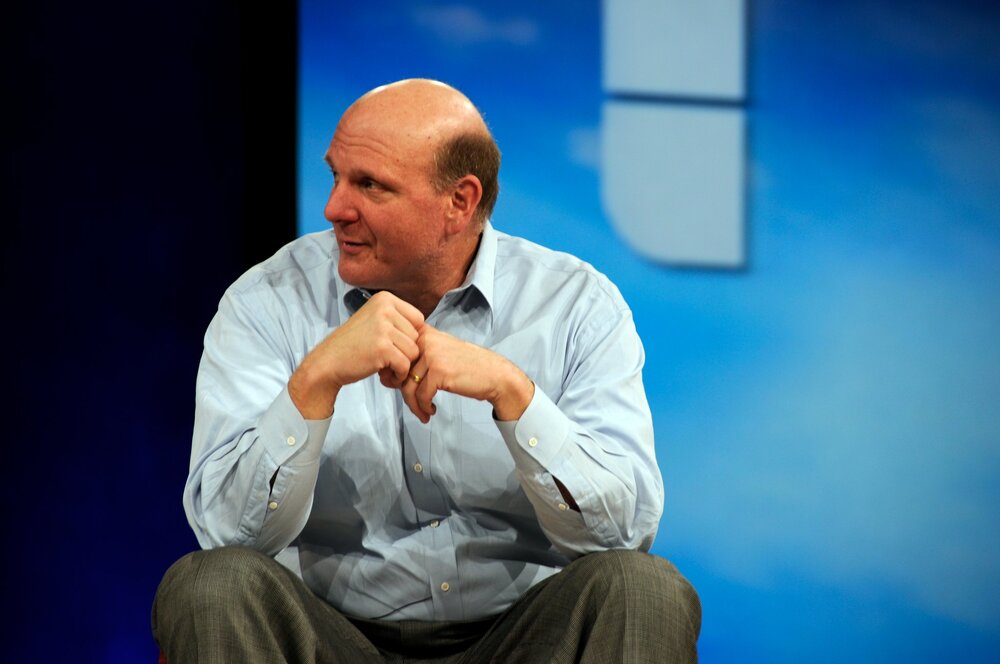 How do you best combat poverty in the U.S. when you're some of the richest people in the country? What's most effective? What's appropriate? Are you and your mega-fortune in some way culpable?
Only a handful of people get to ask those questions, and only a smaller handful have deployed large-scale giving to a problem so sprawling and entrenched that it can easily dwarf any philanthropic attempt to address it.
Among the top billionaires who have tried, approaches vary. There's the well-documented international funding of the Gates Foundation (as well as its much smaller domestic anti-poverty portfolio), and the ongoing U.S.-focused giving of MacKenzie Scott, very different from Gates but equally splashy. There's the advocacy-heavy stance of the Chan Zuckerberg Initiative and the data-centric giving typical of Bloomberg Philanthropies.
Then we have the anti-poverty funding of Steve and Connie Ballmer. In terms of raw financial power, Steve Ballmer is up there with the best of them: the former Microsoft CEO's net worth stands at about $104 billion, making him richer than Warren Buffett at the moment. The Ballmer fortune has also ballooned at a staggering rate: just two years ago, it was closer to $50 billion.
Unlike some of their super-rich peers, the Ballmers haven't really courted the limelight with their giving. It's not that it's totally opaque—the Ballmer Group's been open about its goals and approach since it got started back in 2014, and we've written quite a bit about its various grants and initiatives. Still, Ballmer giving has always been understated and local by intention, employing a compact staff and centering on three places of personal significance to the couple—Washington state, Los Angeles County and southeast Michigan.
But don't mistake understated for small. As the funders' recently launched grants database makes clear, this is one of the top funders addressing poverty in the U.S. right now.
The database lists about 300 grants in total, with around one-third listed as national while the rest support local endeavors. The amounts vary widely, from gifts in the low six figures to two mega-commitments in the hundreds of millions. The grants can be sorted by 10 major issue areas—a good snapshot of what the Ballmers are interested in—but the majority touch on poverty in some way, via K-12 education, college and career readiness, place-based racial justice efforts, partnerships with local governments—the list goes on.
The Ballmers' two biggest gifts to date both went to Blue Meridian Partners, the high-dollar philanthropic collaborative that arose from the Edna McConnell Clark Foundation's spend-down in 2016. General partners in the anti-poverty collaborative were required to contribute at least $50 million over five years. We now know that the Ballmer Group went far beyond that with an initial $350 million for Blue Meridian as a whole, and then another $237.5 million last year for the collaborative's Place Matters portfolio.
As we've noted before, one interesting thing about Blue Meridian is its penchant for massive, unrestricted "investments" in nonprofits it believes can scale into major impact. The Place Matters portfolio takes that approach, having moved about $95 million to around 20 place-based partner organizations across the country, as well as to additional organizations engaged in building capacity for those partnerships.
In terms of the work being funded, Place Matters mirrors the Ballmer Group's own interests in many ways. That includes a focus on alleviating child poverty and advancing cradle-to-career outcomes, building local nonprofit capacity, working across sectors to advance local work, and some anti-homelessness and community development efforts.
Outside Blue Meridian, the Ballmers have been moving large amounts to other national organizations operating at the nexus between education, employment and tech. Standout commitments include around $100 million in total to StriveTogether to advance place-based work to improve outcomes for underprivileged youth, $22 million for the national City Year organization and $3 million apiece for City Year branches in the three focus regions, $20 million to Year Up, and $10 million for the Low Income Investment Fund, which manages the Strong, Prosperous, and Resilient Communities Challenge.
Earlier this year, the Ballmers also directed $38 million to the University of Washington to strengthen the state's workforce, including by expanding the number and diversity of students working in community-based behavioral health.
All told, there are definite parallels between the Ballmers' anti-poverty toolkit and Mike Bloomberg's technocratic approach. From an insistent localism to frequent public sector partnerships, an interest in data-centric projects, and a willingness to play both inside and outside the 501(c)(3) sandbox, the similarities are many.
But the Ballmers have a much slimmer political profile than the former mayor and presidential candidate (that's despite plenty of election-cycle political gifts from the couple—supporting Democrats these days—and a $7 million commitment to back Bloomberg's Everytown for Gun Safety). Funding for climate and the environment is notably also absent from the Ballmers' wheelhouse.
Needless to say, their giving is quite distinct from the unique giving story that is MacKenzie Scott, who's been supporting domestic anti-poverty causes at a faster pace and in more progressive ways. But it would be inaccurate to call all of the Ballmers Group's grants "moderate" or "establishment."
For one thing, the Ballmers have embraced a more forthright racial justice focus since becoming aware of data showing the economic headwinds many men of color face (hardly a secret, anecdotally speaking). Amid the events of last summer, the Ballmer Group posted a list of its grantees working to advance racial equity in Black communities—it's pretty extensive. The Ballmer Group has reported giving over $300 million in just the three years leading up to summer 2020 to over 70 nonprofits working in communities of color.
Still, despite its impressive breadth, the Ballmers' anti-poverty portfolio doesn't go as far as it could on tackling the problem's structural roots. Rather than advocating for higher taxes on people like themselves and a more robust safety net, for instance, the focus is on nuts-and-bolts ways to make existing government spending more efficient. And rather than contending with the economic norms that treat social problems as chances to "invest" in solutions, there's still a bias toward market-oriented work. Case in point: multiple grantees support charter schools.
That's not to say the Ballmer way isn't a valuable one. I've written favorably about the Ballmer Group's thoughtful local funding and the dollar-for-dollar promise of its attempts to make public resources go further. But set against the explosive growth of their fortune, there's still the sense that the Ballmers are playing it safe and avoiding the kind of all-out giving spree that might actually deliver tangible progress on what they point to as their anti-poverty goals. Of course, among billionaires, they're hardly alone in that.