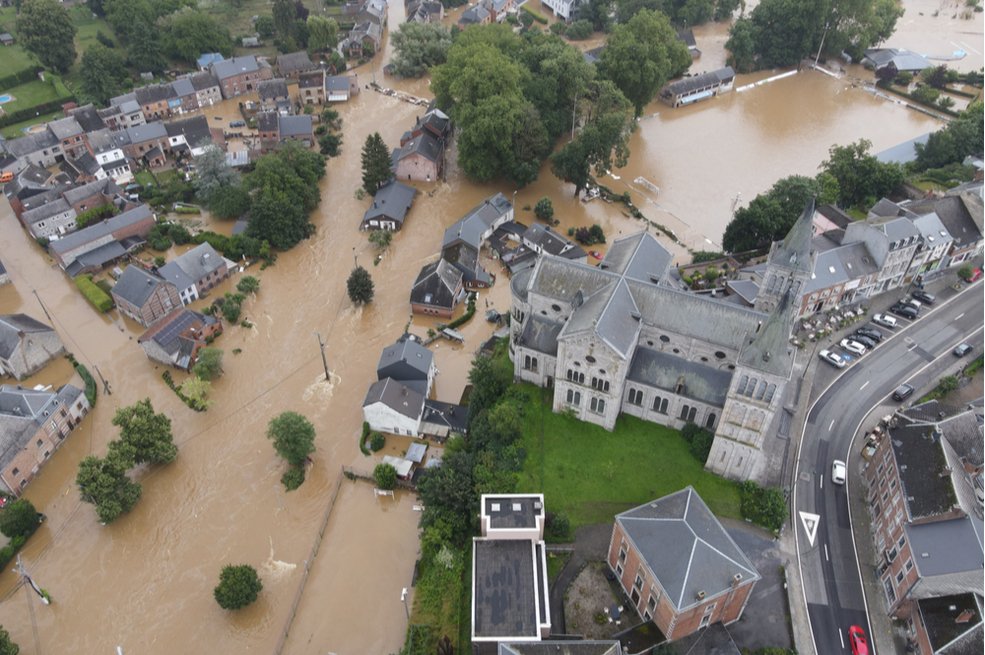 Over the past few months, IP has been mapping out the billionaires most engaged in the climate fight, and those who may be on the brink of a major increase in climate funding. Americans definitely dominate the lists—likely a result of the dubious honor of having the most billionaires in the first place, but they are not alone—far from it.
A number of ultra-wealthy individuals and couples from beyond the United States have given heavily to climate causes or recently made major pledges on climate. To date, the ones we're aware of are solely from Europe and Australia, but with new fortunes emerging around the globe, that may soon change. Jack Ma and Pony Ma's Paradise Foundation, for example, is devoted to conservation (although Beijing seems to be reining in its outspoken tech billionaires lately). Chinese landscaping billionaire He Qiaonü also made a $1.5 billion commitment to wildlife conservation. It's possible that Chinese environmental philanthropy will play a larger role in climate funding down the line.
To help make sense of the landscape, I've gathered a list of five prominent long-time players and three splashy new entrants. Even more than their American counterparts, the members of this group frequently join multi-funder pledges, such as recent commitments to conservation and reducing methane emissions. Many are also Giving Pledge signatories, so we may be seeing just the beginning of their giving.
Whether you appreciate their giving or shudder at their influence, these mega-rich individuals are impacting the climate debate through their giving. This list offers an overview of who's involved, the origins of their fortunes, and their priorities.
Lisbet Rausing and Peter Baldwin: Arcadia Fund
Lisbet Rausing is the daughter of Hans Rausing, a Swedish billionaire who, with his brother, inherited a global packaging company, formerly known as Tetra Pak. Rausing and her husband, UCLA professor Peter Baldwin, founded Arcadia Fund, which is one of the U.K.'s largest foundations, and counts the environment as one of its three priorities. Its Protecting Endangered Nature program works on biodiversity and the climate crisis with a focus on direct interventions, policy, and leadership development. The fund is also part of a recently announced 10-year, $5 billion conservation pledge, the Protecting Our Planet Challenge. The amount of Rausing's personal wealth is unclear, but several cousins are on the Bloomberg Billionaires list, and some of her relatives are among the richest women in the U.K.
Jeremy and Hanne Grantham: Grantham Foundation for the Protection of the Environment
The English investor, known for predicting the dotcom and 2008 real estate bubbles, runs the Grantham Foundation for the Protection of the Environment with his wife Hanne. The grantmaker, which has long been one of the world's top green funders, focuses on research and advocacy through long-term relationships with major groups like the Nature Conservancy, World Wildlife Fund and Environmental Defense Fund. It recently joined the methane pledge. The Granthams, who have signed the Giving Pledge, plan to donate more than 90% of their wealth to environmental causes. The Granthams' fortune is reportedly around $1 billion.
John and Marcy McCall MacBain: McCall MacBain Foundation
The Canadian classified ads mogul and chancellor of McGill University—to which he previously donated $200 million—has been working on the climate crisis for more than a decade. He was a founder of the European Climate Foundation. He and his wife Marcy wrote in their Giving Pledge letter they will give "the majority" of their fortune, which has been estimated at $1 billion, to philanthropic causes. The couple's Geneva-based McCall MacBain Foundation focuses on scholarships, but climate change and the environment is another priority. Working mostly in Europe and Canada, the foundation supports emissions reductions as well as policy and youth advocacy. Like many others on this list, it recently joined the methane pledge.
Christopher Hohn: Children's Investment Fund Foundation
With nearly two decades of philanthropy under his belt, this British hedge fund manager is among the grantmaking veterans on this list. The Children's Investment Fund Foundation, founded by Hohn and Jamie Cooper, his former wife, is among the largest foundation supporters of climate change action outside the United States with roughly $6 billion in assets. The foundation works on a broad range of climate-related issues, including energy, cities, air quality and industrial decarbonization. Once a target of divestment activists, CIFF says it has removed fossil fuels from its portfolio and has pledged to be carbon-neutral. CIFF has joined many of the major philanthropic pledges announced in recent months, including commitments on Indigenous rights, methane reductions, and most recently, a global fund to support vulnerable countries facing permanent risks from climate change, known as a loss and damage facility. The 55-year-old, whose wealth is said to total nearly $7 billion, is also a Giving Pledge signatory.
Marcel Brenninkmeijer and Family: Good Energies Foundation and Porticus
One of several heirs to the "highly secretive" Dutch fashion retailer C&A, Marcel Brenninkmeijer chairs Good Energies, Inc., a private equity firm focused on renewable energy projects. The Switzerland-based Good Energies Foundation is its giving arm. The grantmaker prefers funding market-based solutions, with an emphasis on energy and tropical forests. The foundation recently joined a $1.7 billion pledge to support Indigenous land rights. The family's giving is also coordinated by Porticus, an Amsterdam-based international organization created by the clan in 1995. Little is known about the family's wealth, but Marcel's fortune was estimated at 19 billion pounds in 2009.
Up and Comers
Suneil Setiya and Greg Skinner: Quadrature Climate Foundation
This U.K.-based duo founded the Quadrature Capital hedge fund and the Quadrature Climate Foundation. They pledged in 2020 to spend up to $100 million a year through 2030 to battle global warming. Such pledges have a mixed record, so it remains to be seen whether they follow through. The foundation's website, which seems aimed as much at educating visitors as explaining its work, indicates a focus on reducing greenhouse gases through immediate and scalable projects. It is also a funder of the Climate Breakthrough Project, a major environmental award. There is relatively little public information about either partner, but their firm, believed to be worth $900 million, reportedly trades only the partners' cash. So while it's possible they are not quite billionaires, even collectively, they have plenty to give. Skinner was listed among the U.K.'s 20 richest hedge fund managers in 2020, while Setiya reportedly closed earlier this year on a $153 million fixer-upper penthouse in central London.
Mike and Annie Cannon-Brookes
A few months ago, there would have been little reason for this Australian couple to make this list. But in October, the co-founder of software giant Atlassian and his wife, Annie, pledged $1.5 billion in Australian dollars over 10 years to battle climate change, two-thirds in investments and one-third in grants, with a focus on businesses and nonprofits down under. That works out to roughly $36 million in yearly grants over the decade. We'll see if the Cannon-Brookeses, who have an estimated $27 billion fortune, take any further steps.
Andrew Forrest: Minderoo Foundation
This Australian billionaire's legacy as the founder and CEO of a mining company makes him an unlikely environmental hero. But he has set giving records in his country, including a few hundred-million-dollar gifts to his family's Minderoo Foundation. The foundation has wide-ranging interests—environmental causes account for three of 11 initiatives on its website. But it can bet big. Earlier this year, the foundation committed $25 million toward a push to conserve 5% of the world's oceans. Forrest may have a lot more giving ahead. He and his wife, Nicola, whose fortune is estimated at $18 billion, were among the inaugural international signatories of the Giving Pledge.
Who did we miss? Any other billionaire donors outside the U.S. engaged in climate philanthropy? Let me know.