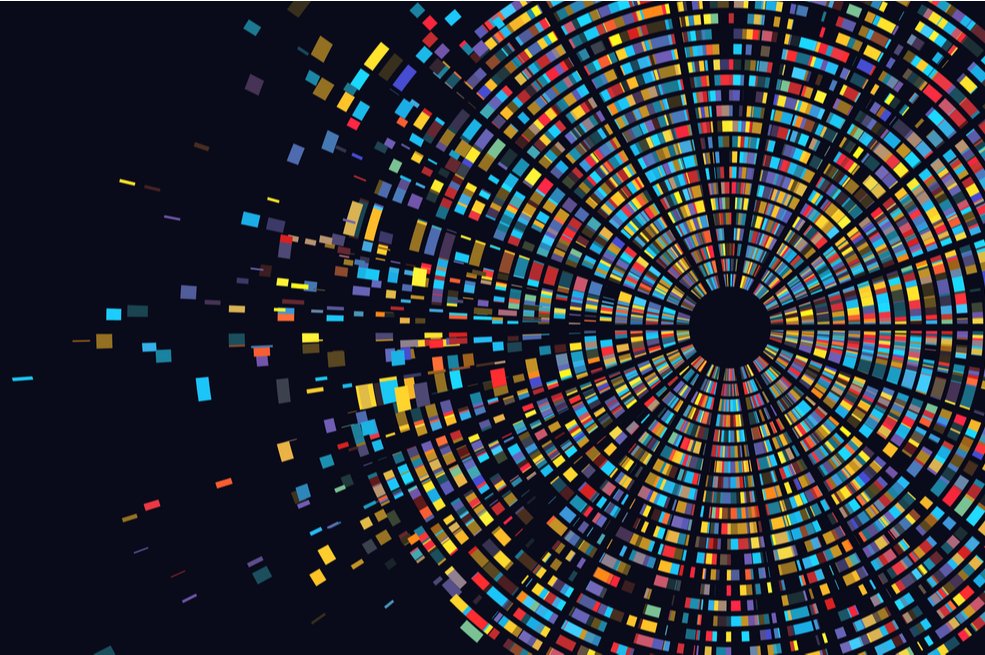 In 2020, when then 39-year-old serial entrepreneur Onno Faber and his business partner Omid Karkouti founded Rarebase—a biotechnology company that raises money to find cures for rare diseases—they recognized that their mission called for a different business model. Forming a public benefit corporation seemed like the obvious choice.
In an age when American corporations are carefully scrutinized for their sustainability and social responsibility, PBCs have emerged as a grand compromise of sorts. A relatively new model financing social impact, PBCs are for-profit corporate entities mandated to benefit shareholders and the public interest. Maryland was the first state to allow the formation of PBCs in 2010 and currently, more than 35 states have legislation pertaining to them.
You might think of PBCs as an attempt to split the difference between philanthropy and business. Faber saw the model as an opportunity to be a different kind of pharmaceutical company, equipped to take on the 10,000 rare diseases that affect approximately 400 million people.
"The pharmaceutical industry is a really complicated industry that requires a lot of capital," says Faber. "If you want to develop a new medicine, you need to raise enormous amounts—hundreds of millions of dollars. So that money typically comes from larger investors or even from the public markets when you take the company public. So there is potential in the for-profit model because you ultimately need to raise those amounts of money."
But with the traditional corporate structure, there may be certain trade-offs that have to be made to satisfy investors. Faber and his colleagues don't want to compromise. They value their collaborations with patient advocacy groups and foundations—most of which are small, family-led nonprofits—that share a sense of urgency about Rarebase's mission. And they don't want to wait for Big Pharma to pay attention to the rare diseases they are targeting.
Rarebase is funded by BlueYard Capital, a venture capital firm based in Berlin, Germany, which invested $2.8 million in seed money in November 2020. To a lesser extent, Rarebase is also supported by its nonprofit partners—25 patient advocacy organizations that donate funds and blood samples used to identify potential cures for the rare diseases they represent. For example, Rarebase's partner the SynGap Research Fund, a parent-led nonprofit serving individuals with SynGap1, a genetic disease that causes a variety of neurological disabilities, pledged $150,000 to support Function, Rarebase's new neuroscience drug discovery platform. The Cure Mito Foundation, founded by the mother of a child with a rare mitochondrial disease, gave Rarebase $50,000 to map out her son, his father and another family member's RNA genetic sequences.
Donations like these aren't money makers for the company. Rather, they improve Function's capabilities and could help Rarebase to find cures for the diseases they're studying, as well as many more.
It should be said that Faber's mission is deeply personal. At 33, shortly after emigrating to the U.S. from his native Netherlands to build a video messaging company, backed by investors such as actor Ashton Kutcher, Faber was diagnosed with a rare genetic disease called neurofibromatosis 2 (NF2). The diagnosis changed Faber's priorities. He wanted a cure for his NF2 and he wanted it quickly—before the disease, which had already robbed him of hearing in one ear, became much more debilitating.
"I like to go after problems in a more structural way," says Faber, who earned a degree in architecture. "So I started with working on my own case to learn more about what was going on, and a friend and I were able to sequence one of my tumors that was surgically removed in 2015."
"We did some pathway analysis to find a drug that was already on the market and that I could get an off-label prescription for. So I ventured into some personal research first and organized a hackathon with Google, which is an event where I opened my data to hundreds of scientists and computer engineers to see what they can do with this type of data." Faber says.
The hackathon led to Faber's discovery of a drug that stopped the progression of his disease and to his founding of Rarebase in 2020.
"A lot of rare diseases are genetic diseases, and there are lots of ways you can find synergies and commonalities across these rare diseases, which makes them kind of less rare," says Faber. You can also look at a specific group of people with a rare genetic mutation and see which health issues they are experiencing. "Developments in the field of genomics have given us the ability to diagnose things more specifically and to associate certain issues and symptoms and phenotypes with a gene mutation."
Function, explains Faber, uses genomics to match genetic diseases with thousands of existing drugs. While existing treatments may hold answers for some rare diseases, in other cases, Rarebase will raise money to develop new drugs.
"The best-case scenario for the patients would be that we find a drug that can help them in the short term and then identify what we can do to build better medicines in the future," says Faber. Rarebase is in the preliminary stages of developing a novel medication that is meant to prevent neurodegeneration.
Meg Wood is a strategic advisor to Rarebase and vice president of ventures and development at New York Blood Center. She says another benefit to the way the corporation does business is how it enables patients, patient advocacy groups and family-led foundations to take a hands-on approach to fundraising for cures and treatments.
"When you are talking about developing drugs for a rare disease and you're talking to the foundation, almost 100% of the time, the foundation head is also a parent of someone with the said rare disease," says Wood. In a traditional pharmaceutical corporation, Wood says it can be challenging to get impacted families and drug developers on the same page.
But Rarebase's model makes it possible for patients and foundations to work effectively with Rarebase to be part of the solution, says Wood.
"I think everyone wants to be involved in drug discovery," she says. "I can't speak for [the patients or families] but if I were in that situation, I would really like being as close to the process as Rarebase is allowing the patient groups to be. I think [Rarebase's model] meets the needs of the patient community to be part of the discussion and be able to fund and see where their money goes."
Faber thinks corporate America is starting to catch on to the PBC mindset.
"I think it is a very healthy thing for any healthcare company, frankly, to think about [the benefits to patients] and not only think about things like short-term investor meetings. We should also be thinking about, 'What is our mission?' or 'What are we trying to do here?' Those things actually go hand in hand."