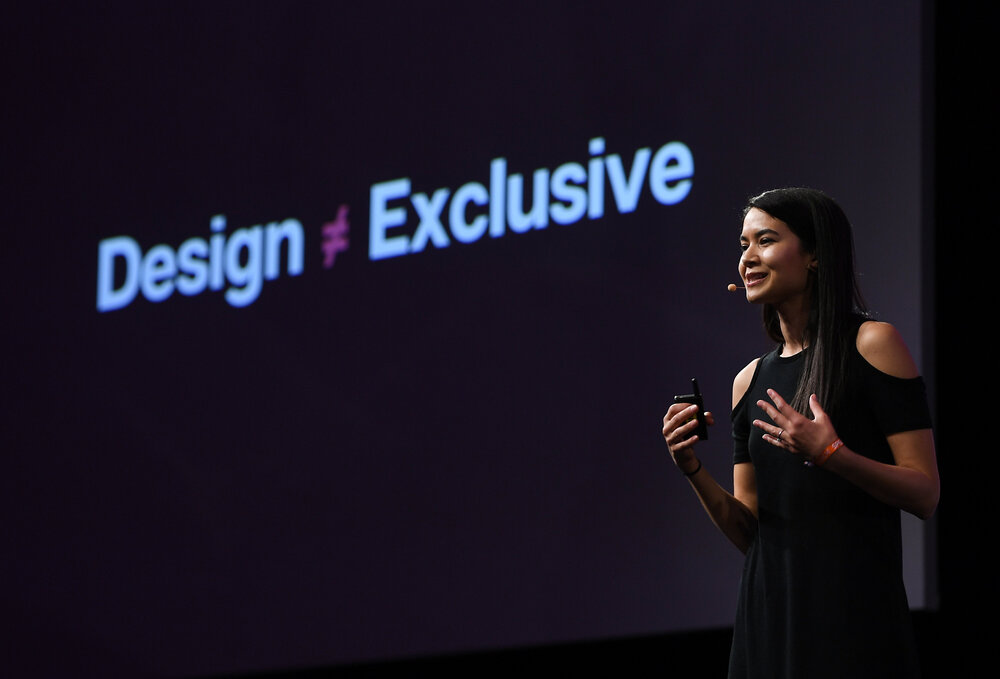 Back in 2017, IP publisher David Callahan looked at a new wave of tech philanthropy inspired by Pledge 1%, an initiative co-launched by Salesforce and pioneered by founder Marc Benioff, in which companies donate 1% of equity, 1% of product and 1% of employee time to charity.
These leaders were "looking to integrate philanthropy into their businesses early on, even before their companies go public," Callahan wrote, underscoring a generational shift in how young tech entrepreneurs think about wealth and philanthropy. Rather than waiting to engage in philanthropy at some later point in time, they were integrating giving into their companies' DNA in the formative stages, in addition to starting their own personal giving.
In the five years since, the number of Pledge 1% signatories has grown from 1,500 to 12,000, in over 100 countries. One such company is Canva, the private Australian graphic design platform and one of the world's most valuable startups. But in a fascinating twist, it appears its leaders found the 1% commitment too constraining.
In mid-September, co-founders Melanie Perkins, 34, and Cliff Obrecht, 35, announced they would transfer a 30% stake of the company to the year-old Canva Foundation. The company's total valuation currently stands at $40 billion, which means that the pair earmarked the equivalent of a whopping $12 billion for charitable purposes.
"While Canva's equity has grown, our intention has always been to use the vast majority of that wealth to do good in the world," said Perkins, Canva's CEO, in the company announcement. "It has felt strange when people refer to us as 'billionaires,' as it has never felt like our money; we've always felt that we're purely custodians of it."
This is the 1-1-1 model on steroids, and we're not holding our breath for many other startup leaders to follow Perkins and Obrecht's lead. That said, the announcement suggests that the 1% pledge—which has become a kind of default commitment for companies looking to behave or at least present themselves as responsible social actors—is merely a baseline from which companies can scale their philanthropic ambitions. The stakes surrounding these decisions are high, as ascendant companies that make such equity-sharing commitments, as they go public down the line, could unleash a torrent of philanthropic dollars that vastly exceed the giving of big tech companies and the billionaires who lead them.
The plight of the millennial tech donor
In December 2014, Salesforce, Boulder-based Rally Software, and Atlassian, an Australian cloud-based software firm, launched Pledge 1%. Scott Farquhar, Atlassian's co-founder and co-CEO, published a blog post encapsulating the challenges facing young civic-minded entrepreneurs. Here's a key excerpt:
"I know first-hand what it's like when you're starting a company. You're heads-down, working harder than you ever have in your life, and taking immense pride in even the smallest wins. At the same time, you know that you're standing on the shoulders of entrepreneurs before you–not to mention every teacher, mentor, social program, friend and family member who has supported your journey thus far. You want to express your gratitude in a tangible way, but know that you've got to stay laser-focused on getting your company off the ground."
Note that Farquhar considers it a foregone conclusion that entrepreneurs seek to repay the people they owe (although notably, the public sector and fellow taxpayers are not on his list). While he's perhaps being generous toward his fellow CEOs, it says a lot about tech startup culture, that it's now presumed that some kind of giving back is a necessary part of the role. The only thing holding them back, of course, is their all-consuming day job.
The beauty of Pledge 1%, Atlassian's Farquhar argued, is that it provides guidance to "companies and founders who are keen to give back to their communities but don't know how to get started: guidance on choosing the right pledge, best practices for next steps, and even help pitching a 1% pledge to your company's board of directors."
A philosophical line in the sand
Farquhar's evangelizing caught the attention of Canva's leaders, who signed the pledge in 2019. "Companies have a huge role to play in helping to shape the world that we live in, and we feel like the 1% Pledge is an incredible program that will help us to use our company's time, resources, product and equity to do just that," Perkins said at the time. "We believe the old adage 'do no evil' is no longer enough today and hope to live up to our value to 'Be a Force for Good.'"
Here, Perkins sums up the mission of the 1% Pledge, but she also draws a philosophical line in the sand. Readers may note her not-so-subtle dig at Google, referencing its "do no evil" motto, which the company removed from its code of conduct in 2015. The revised code states that employees for Google's parent company Alphabet and its subsidiaries "should do the right thing—follow the law, act honorably, and treat each other with respect."
Perkins implies that this passive approach won't do. Companies' contributions to society shouldn't be measured by the absence of negative action, but by sustained and concerted initiative.
I also couldn't help but view Perkins' quote as a refutation of Milton Freidman's contention that a company's sole responsibility is to its shareholders. Canva isn't a public company just yet, but the philosophical implication holds. Companies have a responsibility to increase profits and "shape the world"—a belief shared by many of Perkins' fellow millennial donors, many of whom came of age during the Great Recession and have a very different view of market-based capitalism than their parents. Younger consumers—many entering the economy during surging inequality, a pandemic and climate change—have similar perspectives, pushing business leaders to become more proactive and public-facing in their philanthropy and corporate responsibility efforts.
Canva set up the Canva Foundation on June 4, 2020. Since signing on to Pledge 1%, the company has given away product to over 130,000 nonprofits, allocated more than 45,000 volunteer hours each year, and supported global crisis relief efforts like the Australian brushfire and COVID response.
"It's not our vibe to hoard money"
On September 14, Perkins took to Medium to share some "exciting news." Canva raised $200 million in its latest investment round, bringing its total value to $40 billion. Then came the really exciting part. She and Obrecht "will be committing the vast majority of our equity (30% of Canva) to do good in the world, and plan to do this through the Canva Foundation."
The co-founders—who also happen to be married—each own about 18% of Canva, or 36% in total. Speaking about the commitment to Forbes' Alex Konrad, Perkins said, "If the whole thing was about building wealth, that would be the most uninspiring thing I could possibly imagine."
I can't help but read "building wealth" as something of a polite euphemism for "hoarding"—which is precisely what critics have accused tech billionaires of doing in recent years. In fact, Obrecht skipped the euphemism in an interview with Konrad back in April. "It's not our vibe to hoard money," he said. Perkins also told Australia's Financial Review that, "Billions upon billions of dollars is more than anyone needs in a lifetime—and by a long, long shot."
None of this is to insinuate that all—or even most—millennial tech entrepreneurs recoil at the idea of becoming a billionaire many times over. But Perkins' and Obrecht's comments represent a powerful rhetorical shift all the same. Older tech billionaires rarely speak with such candor and, dare I say it, moral conviction.
Past refrains may have referenced donors' good fortune and wanting to give back, or framed giving as a component of their mission to make an impact on the world. But here, we have an open distaste for excessive wealth itself.
The closest analog may be MacKenzie Scott, who, upon announcing her latest round of grants, said, "it would be better if disproportionate wealth were not concentrated in a small number of hands." The comparison to Scott actually isn't too far-fetched. Thirty percent of Canva's $40 billion value comes to a Scott-ian (Scott-esque?) $12 billion that Perkins and Obrecht have pledged for the Canva Foundation.
The figure, noted Financial Review's Whyte, eclipses the value of Australia's largest private foundation, the Paul Ramsay Foundation, by more than three times. It's also larger than the endowments of the Robert Wood Johnson Foundation ($11 billion), the William and Flora Hewlett Foundation ($9.7 billion) and the Andrew W. Mellon Foundation ($6.1 billion).
Reading the tea leaves
According to Financial Review, Canva won't be going public for at least a year. The outlet also reported that the company set up the foundation in Australia as a public benevolent institution, meaning it doesn't have a set payout rate and Perkins and Obrecht "did not give details about when they will transfer their shares to the Canva Foundation." That means we're left reading the tea leaves as the Canva Foundation takes shape.
Conventional wisdom suggests that being a responsible Pledge 1% signatory, the Canva Foundation will focus on local organizations. While I have no doubt that this will be a large part of the foundation's charter, $12 billion gives Perkins and Obrecht a pretty long runway, especially when Canva goes public and that figure, in all likelihood, balloons.
Consider Jack Dorsey's philanthropic project. Last April, he announced he had transferred $1 billion of shares in Square to an LLC called Start Small to fund COVID-19 relief efforts. Thanks to Square's surging share price, the value of the fund has risen to approximately $4 billion.
In addition, Perkins and Obrecht haven't been all that cagey about their global aspirations. Back in April, they told Forbes they were looking to tackle causes like climate change and global wealth inequity. True to form, Perkins, via her Medium post, announced the launch of a pilot program with the nonprofit GiveDirectly to distribute $10 million in mobile payments to people in Southern Africa. "We hope to rapidly scale this more broadly and to contribute to the lives of as many people across the globe as we can," Perkins wrote.
Given the couples' fortunes and stated intentions, some outlets are already calling the couple the "Bill and Melinda Gates of Australia."
Will donating equity become the norm?
Then there's the extent to which the pair's pledge will influence the broader Pledge 1% community. Tech billionaires have a tendency to keep an eye on what their peers are doing. I imagine startup leaders aren't immune from this impulse. At the very least, Perkins and Obrecht's enormous pledge signals to other companies that 1% is a floor, not a ceiling. If only a fraction of the pledges' 12,000 companies emulate their approach, suddenly, to paraphrase an old adage, we're talking real money—especially as the folks behind Pledge 1% look to boost the ranks of signatories.
A few months back, Pledge 1% announced the launch of Boardroom Allies, a partnership with top venture capitalists to unlock $5 billion in new philanthropy over the next five years by advising companies poised to go public within 12 to 18 months on how to set aside equity for social impact.
Pledge 1% CEO Amy Lesnick told TechCrunch that the eventual goal is to ensure that venture-backed companies set aside some equity for social impact during every round of capital that they raise. "Hopefully," Lesnick said, "we'll have a conversation in five years and have a good chuckle of how we even had to talk about [startups donating equity] because it will just be the norm."