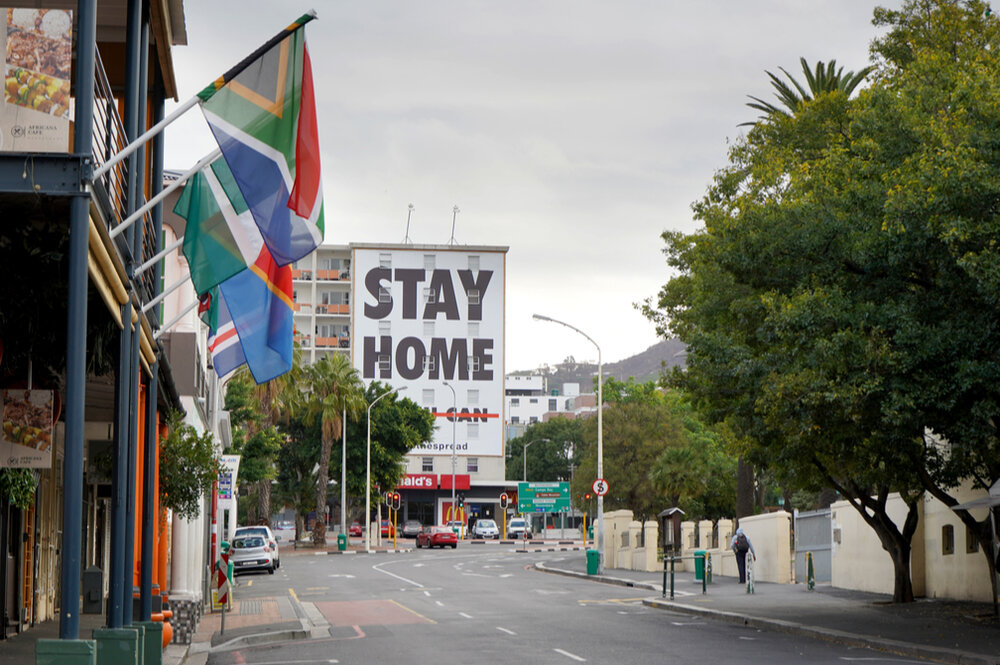 Africa is approaching an inflection point in its fight against COVID-19. The continent recorded its first case back in mid-February. Thanks to rapid early action, the jump to 100,000 cases took several months. Lockdowns were put in place in some countries. Schools were closed. Contact tracing was established. Tourism was banned or restricted. Government ground economies to a halt. And dedicated partners from the World Health Organization (WHO) to the U.N. began scaling testing and essential health services. 
Initial models predicted lower viral transmission rates in Africa than in other parts of the world, driven by an age profile that skews young, and factors like less extensive road networks and large areas of mostly rural populations. 
Then, against rising hope, the jump to 200,000 cases took only 18 days.  
Now, as cases keep climbing, the WHO is urging "constant vigilance." As of mid-June, 54 African countries had reported cases. Seventy percent are in five nations: Algeria, Egypt, Nigeria, South Africa and Sudan, with South Africa accounting for roughly a quarter of the total.  
There's good reason for concern. Globally, the virus has had a disproportionate impact on locations with higher poverty rates. Twenty-seven of the world's 28 poorest countries are in sub-Saharan Africa, where the overall poverty rate is 41%. Ten African countries lack ventilators, and 47 countries report having only nine intensive care unit beds per million people. The virus is also poised to paralyze hard-won economic growth, widen educational inequities, increase food insecurity and stop an advancing free trade zone in its tracks. 
On March 11, the WHO declared COVID-19 a pandemic, raising the alarm on global spread and severity, and the poor state of preparedness. Within weeks, these four foundations—all with longstanding commitments to the continent—were on the ground battling the virus, often in concert with one another. 
Mastercard Foundation  
The Mastercard Foundation, created upon Mastercard International's initial public offering in 2006, now stands as one of the largest foundations in the world, with combined giving to date topping $2 billion. Its governance and operations are notably independent of the company that shares its name. 
The foundation has been funding in Africa for more than a decade, and currently works in 29 countries across the continent. Its primary programming there advances financial inclusion and learning opportunities for young people.
On April 9, the foundation rallied behind its partners in Africa and Canada by launching the Mastercard Foundation COVID-19 Recovery and Resilience Program to meet urgent needs and double down on economic recovery now and in the future. 
On June 4, the foundation committed $40 million to Africa Centres for Disease Control and Prevention (Africa CDC), which strengthens Africa's public health institutions and creates partnerships to respond to rising health threats. Mastercard's funding supported PACT, the Partnership to Accelerate COVID-19 Testing, which is mobilizing resources to test, trace and treat cases in hopes of stemming the pandemic's spread. 
Through an Africa CDC partnership with the African Field Epidemiology Network (AFENET), the investment will specifically underwrite 1 million test kits and the training and deployment of 10,000 community healthcare workers, as well as 80 contact tracers.
Reeta Roy, Mastercard Foundation president and CEO, says they've been impressed by their partners' "swift pan-African response to COVID-19 led by Africa CDC and regional organizations." She champions its clear plans to save lives and the idea of working together with other funders. "Fighting this pandemic requires all of us to coordinate our efforts and work together." 
Rockefeller Foundation   
The Rockefeller Foundation, a formative presence in public health funding, established its Africa Regional Office in 1966, and directs nearly a third of its resources to the continent.
On April 20, the foundation committed at least $50 million over two years to help its partners in Asia, Africa and the U.S. battle COVID-19. 
Two days later, it responded to data showing that average readiness in Africa hovered at 66%—with significant healthcare gaps—by announcing a $1 million commitment to Amref Health Africa, the continent's largest INGO. That support will provide essential medical equipment to Kenya's Ministry of Health, including 10 ventilators and 10,000 face shields, to strengthen the government's response. 
Kenya, where the foundation's regional office is located, was also included in a subsequent total commitment of $20 million to create better coronavirus tracking and response management systems.
Bloomberg Philanthropies 
Bloomberg Philanthropies has been on the ground in Africa since 2017 through its Partnership for Healthy Cities, a collaboration between Bloomberg, the WHO and the global health organization Vital Strategies that was originally established to prevent non-communicable diseases and injuries. 
Since the advent of the coronavirus, Healthy Cities' network of 70 cities has functioned as a valuable global resource for sharing lessons learned in battling the pandemic. Twelve of the network's cities are in Africa, from land-locked Burkina Faso to Abidjan on the Ivory Coast. 
Bloomberg's three stints as the mayor of New York City informed an appreciation for arming public health professionals with the tools they need to protect the public. His philanthropies, which have already invested $2.5 billion in global public health initiatives, approached the pandemic with urgency. Within a week of the WHO's declaration, Bloomberg launched a COVID-19 Global Response Initiative—a $40 million partnership with WHO, Vital Strategies and Resolve to Save Lives—to mitigate the spread in low- to middle-income countries. 
Bloomberg's funding in Africa serves a variety of purposes: deploying rapid response teams to prevent and detect infection, training frontline healthcare workers, developing lab networks, advancing containment measures, and providing communications and technical expertise. On June 17, the foundation reported the successful training of nearly 6,000 healthcare workers, and the deployment of roughly $3 million to support early detection and intervention in 15 countries. 
Coordinating efforts was also front of mind for Bloomberg. When setting its strategy, part of the foundation's intent was to complement the Bill & Melinda Gates Foundation's response, which largely centers on vaccine development. 
Bill & Melinda Gates Foundation 
The Gates Foundation's ongoing work in Africa backs local leaders and institutions to set their own courses to reduce poverty and improve health. It made its first grant in Ethiopia in 2000, the year it started funding, and opened an office there in 2012. Its current work spans 45 countries across the continent, with a focus on the 10 countries where it sees the greatest chances of making an impact, including Nigeria and South Africa. 
The first week in February, before the WHO even declared a pandemic, the Gates Foundation announced a $100 million global response to the virus that focused on the development of diagnostics, vaccines and therapeutics, and protecting vulnerable populations in Africa and South Asia through detection, isolation and treatment. 
In March, it joined Wellcome Trust and the Mastercard Impact Fund in launching a commitment to speed the development of coronavirus vaccines and therapies, contributing $50 million of the total $125 million investment. In mid-April, it upped its total global response commitment to more than $250 million.
Gates' coronavirus commitments align with its overarching priority on health equity. On June 4, at the Global Vaccine Summit in the U.K., Gates announced a total pledge of $1.6 billion over five years to Gavi, the Vaccine Alliance to deliver vaccines to children in the world's poorest countries. The foundation committed $100 million to the group's new COVID-19 Vaccine Advance Market to underwrite vaccines in lower-income countries like Africa. Once vaccines are available, Gates aims to make sure they're affordable and distributed equitably.  
The foundation's work on the continent falls into three broad areas: providing flexible funding to coordinate partners working in preparedness, deploying targeted support to particularly vulnerable countries, and providing governments and agencies with technical assistance to scale diagnostic and surveillance capacity. Working with partners like AFENET, the Africa CDC and two of WHO's regional offices, funding is helping member states and the public to receive timely and accurate information. 
Dr. Solomon Zewdu, deputy director for global development in Ethiopia and the Africa COVID-19 workstream coordinator, outlined Gates' strategies to adapt the work locally. "We have learned a lot about effective ways to 'flatten the curve,' but we need to recognize that these strategies may need to be adapted in lower-income settings." For example, he cites challenges like physical distancing "in areas with informal settlements and urban slums, where people do not have separate rooms to quarantine from ill family members and rely on shared resources for cooking and washing."
Faced with an unprecedented public health emergency, Africa has gathered forces and responded quickly, earning support from international partners and funders. And U.S. philanthropies can be credited for working together. But many challenges still lie ahead—testing remains a problem, and only time will tell if the same measures other countries have taken in response to the pandemic will win out.
Meanwhile, data indicates continued vigilance is needed. In the 11 days since the jump to 200,000 cases, the number has surged past 300,000.