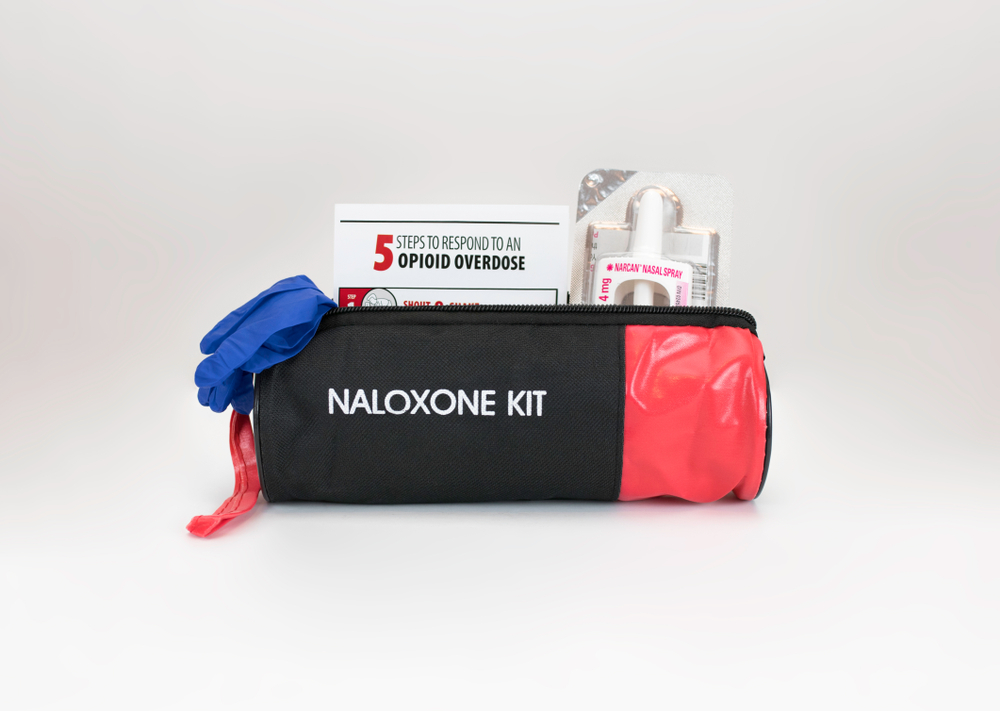 New2me86/shutterstock
Michael Bloomberg's approach to grantmaking has always been driven by data. And Bloomberg Philanthropies' latest round of major grants, aimed squarely at the overdose epidemic in rural and low-income areas of the U.S., is no exception to the evidence-based rule. 
The $50 million, three-year initiative—part of a groundbreaking partnership between Bloomberg Philanthropies, The Pew Charitable Trusts, the Centers of Disease Control and Prevention via the CDC Foundation, Johns Hopkins University, and Vital Strategies—relies on evidence-based strategies to shape its multi-pronged approach to reducing stigma, educating key law enforcement officials in harm-reduction methods, and improving access to life-saving medication-assisted treatment. The first in this series of grants has been awarded to organizations in the state of Pennsylvania, to be followed by Michigan in short order. 
Last year, we reported on Bloomberg Philanthropies' commitment to addressing the growing overdose epidemic in the U.S. with a series of grants aimed at some of the most-affected states. The CDC had recently reported a striking decline in average U.S. life expectancy; just as worryingly, over 70,000 people died from overdose in 2017—surpassing the number of fatalities caused by firearms and car crashes combined—with 47,000 of those deaths attributable to opioid overdose. Additionally, overdose is the leading cause of death for people under 50, marking an urgent need for targeted funds. 
To implement the new initiative, which follows the burgeoning trend of funding expanded access to medication-assisted treatment, Bloomberg partnered with Vital Strategies, a global health organization with a history in implementing large-scale health initiatives, to provide technical assistance and consultation. 
Says Daliah Heller, Vital Strategies' Director of Drug Use Initiatives, who heads up the Overdose Prevention Program said: "We are adopting an intensive, landscape-based approach to reduce deaths in Pennsylvania and Michigan. With $10 million for project funding in each state, we are bringing our public health expertise and resources to provide intervention-based technical assistance to state and local governments, communities, and organizations across the state."
Funding Efforts to Combat Pennsylvania's Opioid Overdose Epidemic
In keeping with Bloomberg's evidence-based approach to funding, Heller cites successful multi-pronged pathways to curbing addiction and overdose rates in other countries as potential models for similar programs in the U.S. Portugal's approach, for example, focuses on decriminalization and an expansion of available social services to address cultural and social factors of addiction. Switzerland, meanwhile, mounted a massive harm-reduction campaign, while France focuses its efforts on medication-assisted treatment. The Bloomberg-funded programs in Pennsylvania combine the most successful aspects of all three methods.
Pennsylvania was selected as the grant series' first recipient because of its alarming overdose statistics. Pennsylvania's death-by-overdose rate per 100,000 deaths is twice the national average and higher than any other state's. Like the programs Bloomberg Philanthropies has previously championed, the initial $10 million grant in Pennsylvania will take a similar multifaceted approach that aims to address the problem from prevention to urgent crisis treatment. Heller explains that project funds will go towards:
Partnering with more than 100 hospitals across the state to implement access to buprenorphine and methadone treatment in emergency rooms and inpatient care.

Training sheriffs to become harm reduction partners using a specially developed curriculum.

Scaling up methadone and buprenorphine treatment as a standard of care for opioid use disorder in all state prisons, and improving access to these medications in county jails.

Creating anti-stigma media campaigns to promote life-saving services and support for people who use drugs.
Grant recipients include the Pennsylvania Sheriffs' Association and the Pennsylvania Harm Reduction Coalition, among other criminal justice stakeholders, as well as the Hospital Opioid Learning Action Network, a joint effort between the Pennsylvania College of Emergency Physicians and the Hospital and Healthsystem Association of Pennsylvania.
Philanthropy's Role in Overdose Prevention and Harm Reduction
Heller asserts that private funding is particularly crucial in addressing the overdose epidemic due to its relative flexibility, allowing implementation strategies to be fine-tuned and customized as needed. "With private funding, we have the advantages of significant resources and an expansive perspective on the overdose crisis, in combination with a flexible, nimble approach for targeting technical assistance and support. We can accelerate and capacitate government efforts by preparing the ground, filling the gaps, and addressing the specific barriers to progress for public policy and funding streams," Heller explains. 
"We can fund promising approaches and formative efforts to articulate and respond to emergent needs, to shape and guide the development of an overdose prevention landscape."
Bloomberg, Vital Strategies, and other partners will continue to address issues related to misconceptions around addiction and overdose, as well as difficulties in accessing compassionate care and medication-assisted treatment, in Pennsylvania and Michigan in the coming year. Above all, says Heller, a flexible, adjustable, and evidence-based approach is key, because the overdose epidemic is such a mammoth issue that manifests differently in every region. 
"There's no one-size-fits-all approach to addressing the overdose crisis, which is why we're working across sectors—from public health to criminal justice, social services, and health care—and engaging with government, change-makers and advocates with deep local knowledge to address this issue," Heller says. "Because overdose and drug use touch multiple systems and sectors, to achieve a sustainable reduction in overdose deaths we need leadership across all levels of government, from communities, providers, institutions, and advocates, and including people who use drugs, their families and friends."