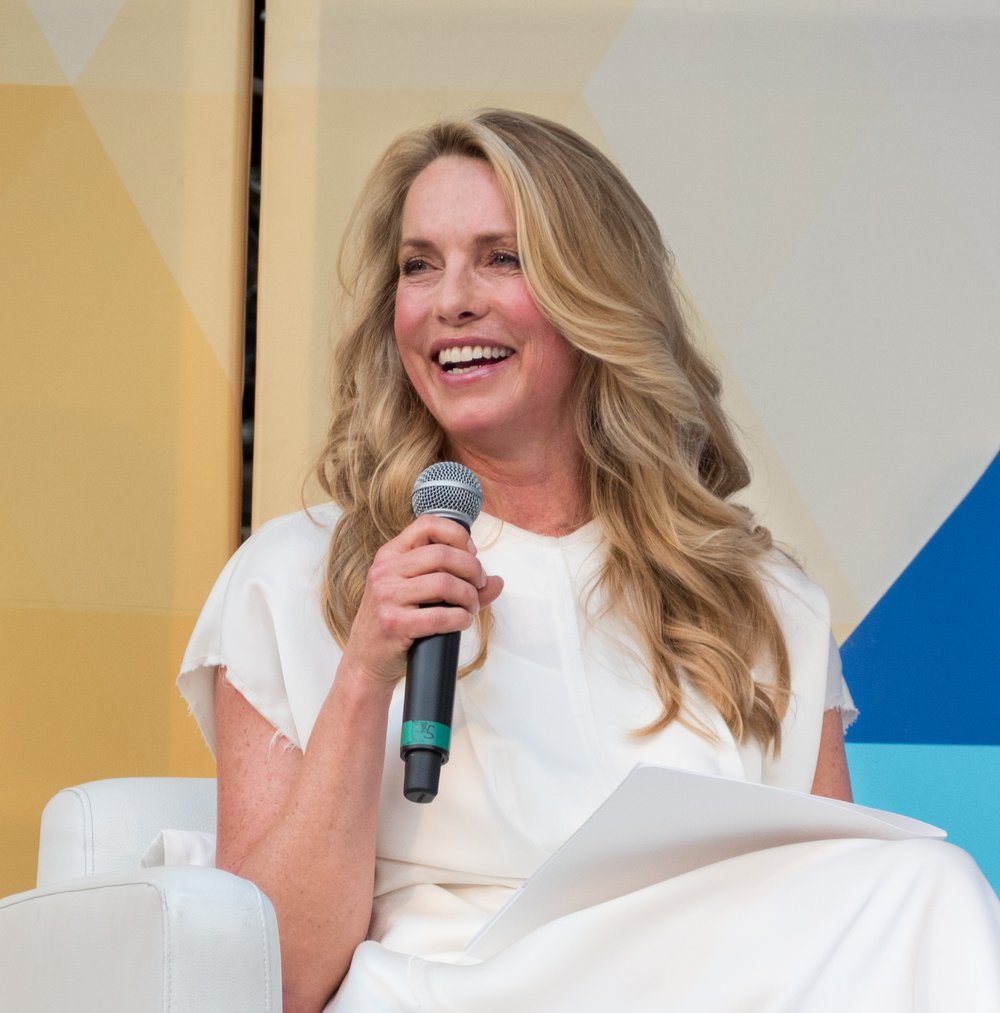 Laurene Powell Jobs has been in the news a lot lately. Though the famously private philanthropist may not prefer the limelight, she's been making moves worth keeping track of, from the good—a $3.5 billion pledge to address climate change—to the not-so-good—recent revelations that she used specialized trusts to bypass $200 million in estate tax following the death of Steve Jobs.
Through the Emerson Collective, her main funding vehicle, Powell Jobs has put her fortune to work on a number of important fronts, like immigration, education and climate. The Emerson Collective is also deeply opaque in a way only these new-era LLC shops can be. Through it all, Powell Jobs' philanthropic star is rising, and so is her influence in the sector.
The latest evidence of that: a recent announcement that she'll be joining the Ford Foundation's board of trustees. It's a power move from a philanthropist whose personal fortune is roughly on par with the venerable grantmaker's endowment. It's also unusual. We see legacy foundations and living donors collaborating quite often these days, but it's much rarer to see a billionaire at Powell Jobs' level (at least one that isn't a family member) join the governing board of another major philanthropic institution.
Ford trustees are elected to serve six-year terms, and if Powell Jobs stays on for that entire period, it may give her a good deal of leverage over the foundation's direction. And that matters, because Ford isn't just another legacy funder (meaning a prominent institution whose donor has long since passed away). It is, in many ways, the legacy funder, a sector bellwether with deep field experience and a long history of philanthropic leadership. Where Ford goes, as they say, others tend to follow.
At the same time, Ford isn't the 800-pound gorilla it once was. Well over 30 billionaires on Forbes' latest list of the wealthiest Americans command fortunes exceeding the foundation's endowment, and the world's two richest people, Elon Musk and Jeff Bezos, each own more than 10 times that amount. With the ability to bring resources of that magnitude to the table, these modern Rockefellers and Carnegies and Fords will inevitably supersede the legacy endowments of the old Gilded Age. And Laurene Powell Jobs is one of those newcomers.
So yes, the rise of Powell Jobs is a harbinger of Ford's relative decline in influence. On the other hand, close working relationships between the old and the new—however uncomfortable or unconventional they may be—are an opportunity for funders like Ford to maintain that influence, bringing their unique strengths to bear while helping set the groundwork for the shape of philanthropy to come.
The old and the new
Though this newly tight relationship between Ford and Powell Jobs relies on overlap on ideology and issues, what we have here are two very different kinds of grantmakers. On one hand, there's Ford: a storied institution with deep relationships in the field, relatively transparent operations and a perpetuity model.
Then there's Powell Jobs, an intensely private donor whose giving often occurs under a cloak of anonymity, even as she pursues many of the same progressive goals as Ford. Powell Jobs has also committed to giving away her fortune while alive. That's hardly unique nowadays, nor is it binding, but it's a clear distinction from Ford.
Because they're so different, the old funders and the new are often thought of as rival camps, with the legacy foundations set in their ways and declining in relevance, while living donors are dynamic and ambitious, and not a little bit scary. There's some truth to that characterization, but it's also simplistic, and the example of Ford and Powell Jobs bears that out.
For instance, while Ford cannot return to its glory days at the sector's numerical peak, it's still leading the charge on nonprofit support for social and economic justice. Both the depth and breadth of Ford's funding to advance an inclusive, equitable society are pretty much unmatched, especially when you consider the unwillingness of most living donors to fund things like labor rights or racial justice movement building.
Then there's Darren Walker, a powerful foundation president who personally exemplifies the social progress Ford has backed for so long, one who isn't shy about leaning into partnerships, or being a first port of call for media reports on philanthropy. I'd hazard a guess that if members of the public were asked to name one foundation leader, Walker's name would come up the most. (Though let's not kid ourselves—most folks probably wouldn't know any.)
Powell Jobs, on the other hand, is a relative newcomer who never sought great wealth, by her own admission. Though she appears to favor a left-leaning, progressive direction for American society, she frames that within the context of a 19th-century romantic poet who prized self-reliance. And while opaque billionaire giving is always unsettling, it's possible to see Powell Jobs' lack of transparency less as something sinister and more as the natural reaction of a private person compelled into a position where the spotlight comes unbidden.
The case for mutual benefit
Of course, it's always possible some future revelation may sour this whole relationship. Or this board position might just be for form's sake, with Powell Jobs taking a light touch and concentrating on her own giving.
But if Ford and Powell Jobs do develop a good working relationship, there's plenty of opportunity for mutual benefit. For one thing, Ford has deep grantmaking experience and institutional knowledge, advantages that Powell Jobs and the newbie Emerson Collective can use in their own funding. What Powell Jobs brings to the table is a lot more cash that can be directed to shared causes—she says she's spending down, after all—and the ability to move that money out the door more freely, including outside the 501(c)(3) realm.
It's also worth keeping in mind that this relationship between Ford and Powell Jobs is only the latest in a rising tide of collaboration between old and new. Under Walker, Ford itself has leaned into collaborative funding with the philanthropies of some of America's wealthiest people, like the Waltons, Steve and Connie Ballmer, Mark Zuckerberg and Priscilla Chan, and others.
One good example is the Families and Workers Fund, established in response to COVID's impact on American workers. Walker chairs the fund alongside Eric Braverman, the CEO of Schmidt Futures, which channels the wealth of billionaire Eric Schmidt. Also backing the fund is a laundry list of living donors and their philanthropies—MacKenzie Scott, Jack Dorsey, the Skoll Foundation, the JPB Foundation, the Omidyar Network and others.
Collaboration between old and new is also gaining ground beyond Ford's domain through big-dollar initiatives like Blue Meridian Partners, and in places like Lever for Change, a MacArthur-incubated effort to galvanize new donors via prize philanthropy. Reid Hoffman's on the board there, and both MacKenzie Scott and Melinda French Gates have also been involved on the donor side.
We can only expect these collaborations to grow in size and number as new super-rich givers encounter a knowledgeable, well-connected philanthrosphere whose grantmaking capabilities are nonetheless limited by fixed endowments and the demands of perpetuity.
The willingness of these two camps to compromise and adapt may determine whether the grantmaking sector can be effective in the years to come. At the same time, it'll be up to the legacy institutions to make their voices heard, have faith in their own work, and not be overawed by the mountains of money these newcomers can bring to bear.