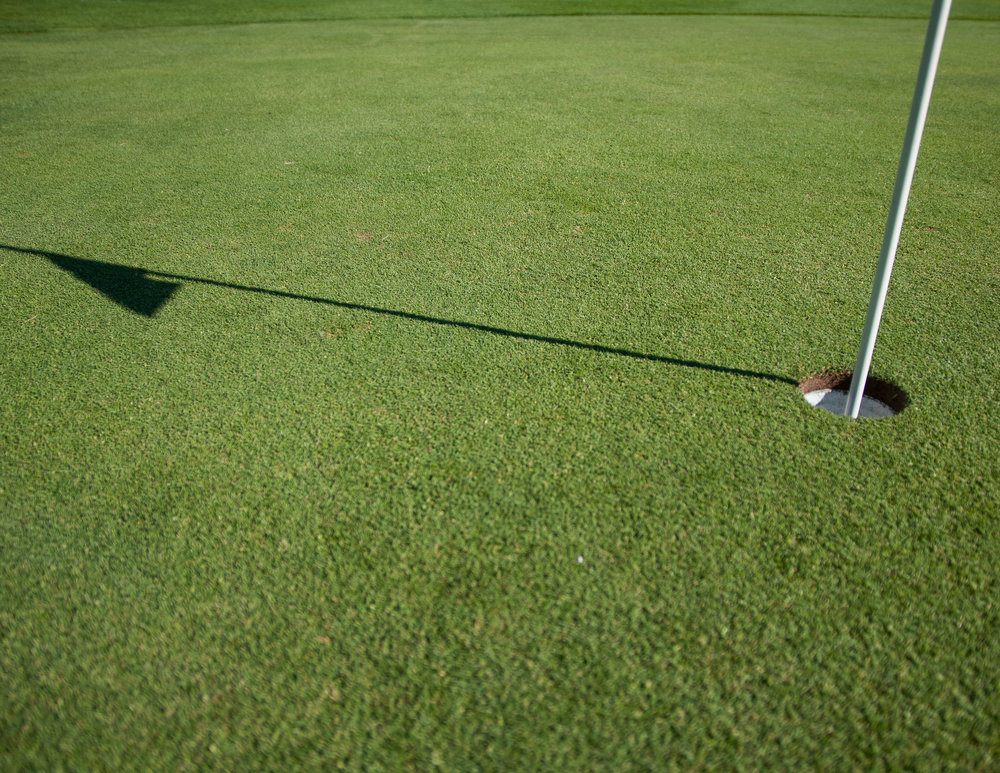 Earlier this summer, I wrote about NBA superstar Stephen Curry and his wife Ayesha's launch of their new foundation, Eat. Learn. Play. Barely into their thirties, the celebrity power couple have decided to turn to philanthropy sooner rather than later, focusing their charity on promoting vital pillars for a healthy childhood.
Now comes news that Steph Curry recently gave a seven-figure donation to Howard University in Washington D.C. to launch its first ever men and women's Division-I golf program in its 152-year history. Of the some 100 HBCUs, only 30 of them have golf programs and Howard hasn't had one since the 1970s. And while Tiger Woods has been synonymous with the sport for years, still only about six percent of collegiate golfers are black, Latino or Native American, according to the NCAA. Barriers have included overt discrimination at clubs to more systemic problems like the cost of equipment or the location of courses.
So what exactly got Curry, a sharpshooting star at Davidson College and now in the NBA, interested in the green, fairway, and rough at Howard?
Roots of a Gift
This philanthropic story might begin with a documentary called Emanuel, which Curry executive produced with actress Viola Davis. The film tells the story of the white supremacist attack on Emanuel African Methodist Episcopal Church in Charleston. Earlier in the year, some 530 miles north on the I-95, Curry attended a screening of the film at Howard University. "We had a panel discussion with Stephen and some of the filmmakers and after Steph hung out with students and staff, including Otis Ferguson IV, a golf player and Howard student," explained Bryant Barr, president of SC30 Inc.,which was founded in 2018 to manage Curry's investments and brand partnerships as well as philanthropy through Eat. Learn. Play.
Otis decided to come to the historically-black college even though it meant not being able to play golf at the collegiate level. He challenged Curry to a game of golf and later the two started talking about bringing golf to Howard again. "Coming out of that evening, Stephen told our team and said he wanted to start Howard golf," Barr says.
Curry and Barr were roommates and basketball teammates at Davidson. Barr later went on to get his MBA from Stanford and worked at Nike for a time.
Barr tells me that golf represents a lot of things for Curry. While his father Dell Curry, a shooter in his own right, helped his son come along on the courts, the two also regularly hit the green. That's right, like a certain other all-time great hailing from Chicago, Curry is an avid golfer. "Steph started playing at a young age. Beyond a hobby, it's a passion," Barr says. And last year, Curry and women's soccer star Alex Morgan were the first non-professional-golfer ambassadors for PGA Jr. League.
"Golf is a sport that has changed my life in ways that are less tangible, but just as impactful," Curry said in a statement. "It's a discipline that challenges your mental wherewithal from patience to focus, and is impossible to truly master,"
Barr also told me about the significance of bringing the sport to a prominent HBCU like Howard, and the unique and powerful role golf can play in elite circles.
Golf opens up a lot of doors that other sports don't. In the business world, golf can be an important avenue to create opportunities and network. And yet golf is predominantly an affluent, white male sport. Often you're excluding a huge part of the population—women, people of color, poor folks. So Steph realizes what golf can do, but also this specific issue of inclusion. And he wants a larger population to experience this opportunity.
Reflecting his own awareness of this history, Curry announced his seven-figure donation to Howard at Langston Golf Course in Washington, an historically-black county club that was built in 1939 during segregation. The course bears the name of John Mercer Langston, who became the first black American elected to Congress in Virginia in 1890, and Howard University law school's first dean. Langston Golf Course hosted tournaments for black golfers (The PGA desegregated in 1961).
We sometimes write about how campus givers don't just want their philanthropic impact to be limited to the halls of a college or university, but also touch the broader community. Curry's gift to Howard reflects this. The NBA star has committed to help fund the program for at least six years, starting with the 2020-21 season.
It's worth remembering that the recently-minted Eat. Learn. Play. Foundation rests on three pillars for youth—childhood hunger, access to quality education from early childhood through college completion, and fostering safe places for kids to play sports. Indeed, Curry is keen on leveling the playing field from a much earlier age than college. "How do you do this with five year olds, middle schoolers, high schoolers, college and beyond….Howard is a way to create more aspirational figures and tie it back to education and other interests Steph has," Barr explains.
To that end, student athletes who will benefit from Curry's gift will be required to give back to youth programs such as First Tee and Eat.Learn.Play. And besides Curry's work with PGA Jr. League, Barr says they've started to think about really leveraging their existing partners, and pulling in others, to really knock down some of these barriers so that golf is accessible early.
Eat. Play. Learn. Foundation CEO Chris Helfrich also spoke about leveraging Curry's robust network of partners, including Under Armour and GoDaddy, which illustrates the uniquely powerful position of America's most prominent athletes. The two-time NBA MVP signed the first $200 million contract in 2017 and is worth around $90 million.
Barr believes the Currys, Eat. Learn. Play., and SC30 Inc. are just getting started: "Celebrity figures can sometimes have a foundations that are separate entities. But we want it to be a mission-driven entity. How do Steph's markets create change, and create value elsewhere? There are more unique opportunities to elevate what we're doing with Howard."
I've remarked before that this newest generation of NBA athletes don't appear to want to just be defined by what they do on the court (or on the green now too, apparently). But apart from speaking out on politics, they also move through a range of other circles, including entertainment and media. Indeed, it was Curry's work on a film that brought him to Howard University, which is something grantseekers should keep in mind.