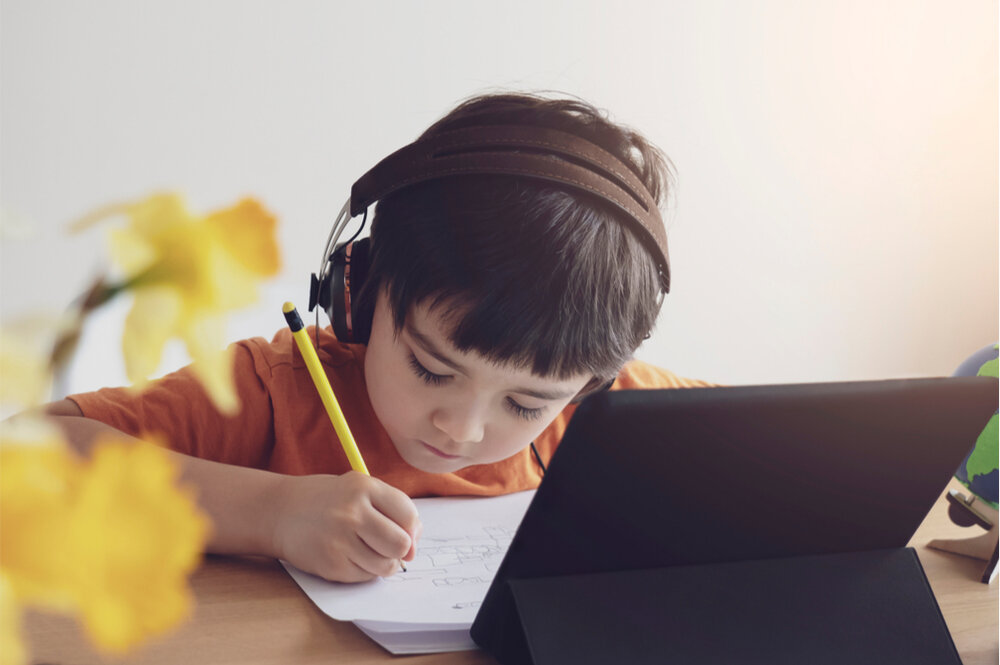 About a year ago at the Social Innovation Summit in Los Angeles, I connected with Eduardo Cetlin, Amgen Foundation president and executive director of philanthropy and responsibility at Amgen Inc. Created in 1991, the Amgen Foundation is the philanthropic arm of Amgen Inc., one of the world's leading independent biotechnology companies. To date, the foundation has contributed more than $325 million to local, regional and international nonprofit organizations, and has donated more than $175 million to advancing science education programming globally.
The foundation works to "advance excellence in science education to inspire the next generation of innovators, and invest in strengthening communities where Amgen staff members live and work." It runs a range of programs including its flagship Amgen Biotech Experience (ABE), which aims to empower science teachers, and Amgen Scholars, which offers "cutting-edge research experiences and exposure to biotechnology and drug discovery" to undergraduate students.
Amgen Foundation has also waded into online learning, making a three-year grant to nonprofit educational giant Khan Academy around an entire curriculum related to biology. "What they did first in math, now they have done in biology," Cetlin told me last year.
I recently reconnected with Amgen and Cetlin to find out what's new at the foundation. But unlike a typical foundation update, this one comes with a pandemic twist. However, Cetlin notes, Amgen Foundation's ongoing work has primed the organization to step up during these uncertain times.
Doubling Down With an Online Education Powerhouse
Consider Amgen Foundation's recent renewal of a $3 million grant to Khan Academy to support several key learning initiatives, including virtual biology lessons, partnerships with school districts facing budget shortfalls, and a collaboration with LabXchange, a new online science learning platform launched by Harvard and the Amgen Foundation. Among other things, LabXchange allows learners to "design experiments and execute protocols online using interactive simulations of key techniques in molecular and cellular biology." Given how critical experiments are to science education, creating such opportunities for remote learners is a big deal.
Amgen sits north and west of Los Angeles in Thousand Oaks, and part of the foundation's renewed funding supports two school districts in Southern California that are partners of Khan Academy. Both districts, Paramount Unified School District and Hueneme Elementary School District, mainly serve students of color, and like schools everywhere, they are grappling with the challenges of remote learning—while also facing looming budget shortfalls.
All told, in the past five years, Amgen Foundation has directed nearly $7 million to advance Khan Academy's science lessons and public school partnerships, bolstering an organization that's drawn growing funder support over the years. Educator and entrepreneur Sal Khan's nonprofit raked in around $20.4 million in foundation and individual gifts, according to a 2019 Annual Report, a testament to Khan Academy's strong popularity. Billionaire John and Ann Doerr, the Bill and Melinda Gates Foundation, and College Board are among the nonprofit's key supporters. And Cetlin is yet another believer.
"When we made our first grant, they had 400,000 users on their biology platform. By the end of 2019, they had 3.25 million users. So they're really scaling up their impact, and we're excited to see these numbers," Cetlin says.
Sal Khan explained to me how his nonprofit's relationship with the corporate funder took shape, aligning "around the idea of funding biology work that could serve millions of students."
Khan Academy—which is focused on free, personalized learning that includes tools for teachers to support their classrooms better—has always believed that learning should not be bound by time and place, a value proposition that became exponentially more relevant when the pandemic hit. With millions of students sequestered at home, the organization's website traffic is up 300%, with parent, teacher and student registration all rising, as well.
"When COVID hit in mid-March, we looked left and looked right, and said, 'I guess this is us. We have to step up,'" Khan said.
Khan Academy has added more webinars, lesson plans and daily lessons to help teachers and parents understand and better cope with quarantine schooling.
Social Distance and Social Justice
In our first conversation, Cetlin was excited to talk about LabXchange, which launched last fall. Now, the online virtual laboratory is in full swing, and will collaborate with Khan Academy to reshape online science learning.
"Khan Academy is the virtual classroom, and LabXchange is the virtual laboratory," Cetlin explains, adding that LabXchange is also augmenting some of Amgen Foundation's long-running programs. The Amgen BioTech Experience, for instance, now has an entire virtual curriculum online through LabXchange that's free for everyone around the world.
The LabXchange team recently spoke at the  Science Is Cool Unconference, a "free virtual unconference" that tapped Neil deGrasse Tyson as keynote speaker. A teacher attendee who tweeted about the experience said, "This was the resource that made me stop everything else I was trying to do. I sent my District Science Specialist an email about it immediately."
Besides responding to COVID-19, Amgen Foundation is also moving to address systemic racism. "Our foundation portfolio has historically used science education as a way to level the playing field. It's very focused, very close to our mission as a company… But after George Floyd, we had to step back and ask, are there any opportunities to take some of our programs further into your communities where we haven't yet hit?" Cetlin says.
To that end, Amgen Foundation made a $7.5 million commitment to support racial justice and equal opportunity, including contributing $2.25 million to the NAACP Legal Defense and Educational Fund, Bryan Stevenson's Equal Justice Initiative, Race Forward and Echoing Green, which discovers emerging social entrepreneurs and invests deeply in the growth of their ideas and leadership. Amgen Foundation is also seeking to partner with HBCUs to increase the reach of programs like LabXchange and the Amgen Biotech Experience.
Since Amgen has a truly global presence, its foundation's grantmaking also looks to make an impact on a global scale, recently committing up to $12.5 million to support emergency response efforts in Amgen's U.S. and international communities, patient-focused organizations mounting their own response efforts, and international relief efforts by Direct Relief and International Medical Corps.
"This is a moment where the company really got together, our board of directors, and said, 'how do we support global communities in this time of need?'" Cetlin adds.
Finally, Amgen Inc. joined NIH's Accelerating COVID-19 Therapeutic Interventions and Vaccines (ACTIV) public-private partnership. ACTIV is pursuing four fast-track focus areas: preclinical treatments, accelerating testing of the most promising vaccines and treatments, improving clinical trial capacity and effectiveness, and accelerating the evaluation of vaccine candidates. Ultimately, for Amgen Foundation and Amgen, these uncertain times are facilitating new collaborations that might not ordinarily have taken place. "We can't just work in silos," Cetlin says.