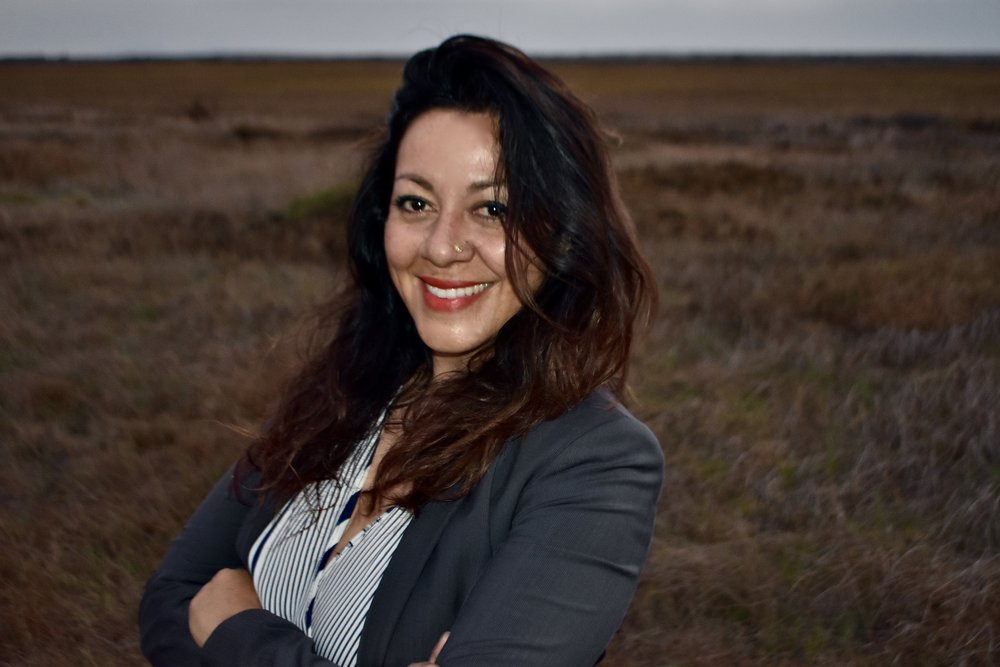 Many borders intersect and impact the work of the International Community Foundation (ICF), including the volatile and famous one between Mexico and the U.S. Yet its mission requires working across them to connect globally active funders with local program partners and the "transformational power" of community.
Recently, ICF's three-month-long global search for a new leader landed close to home. Marisa Aurora Quiroz, the foundation's new president and CEO, has been with ICF since 2015, first in a role as senior program officer for environmental conservation, then as vice president of culture and impact, leading a portfolio of special programs and initiatives.
Here's more on ICF and how Quiroz answered a few of our questions as she takes the reins.
Local knowledge, global partners
Donors to the International Community Foundation tap local knowledge gained from 30 years on the ground in its geographical area of focus, which extends from Tijuana to Chiapas in Mexico, then on down the spine of Central and South America.
Beyond grant advisory services, ICF offers the usual menu of donor-advised funds (DAFs), "friends of" funds, estate planning, research and consulting from its home base in the South Bay region of San Diego.
Since its founding in 1990, the organization has directed around $88 million in grants.
In 2021, donors employed ICF's "deep knowledge and commitment" to engage in areas from the environment and human rights to social justice philanthropy. By the numbers, that translated to nearly 2,000 grants totaling $10.8 million. Geographically, $8.7 million was invested in Mexico last year, with the remaining $2 million spread across other regions in Latin America, from Panama to Peru.
Global giving is a complex and time-consuming process, with legal barriers and tax ramifications that make complying with United States IRS qualifications complicated at best.
As previously covered in Inside Philanthropy, donor intermediaries are especially important to landing grassroots help in Mexico, where anti-money-laundering laws have restricted the ways civil organizations operate.
Vision and priorities
A recent annual report shows that ICF giving skewed heavily to the environment at 56%. Health and human services and education tied at around 17% each. Human rights and migration also tied with arts and culture, at 3%. Economic development came in at 2.3%, followed by disaster relief at 1.5%.
According to ICF, its vision is clear for the next quarter-century. It plans to use its expertise to strengthen civil society and sustainable communities in Mexico and Latin America by boosting investments in local organizations. And it aims to achieve that through four core strategies: diversifying giving; focusing on programs that accelerate better economic, social and environmental outcomes; effective stewardship and efficiencies; and adopting a place-based approach to regional health, education and sustainability issues.
Quiroz said that most of ICF's funding goes to grassroots movements, and that "77% of the money that flows into our organization flows out in the same year."
Defining community
ICF sees Quiroz's leadership as an opportunity to set a more ambitious agenda to grow the concept of communities as self-sustaining ecosystems of change along border regions and beyond.
"We very much see our community as a global one," Quiroz said. "And in the 14 countries where we are currently working, there are hundreds of communities we are serving."
More than any actual place, Quiroz said ICF sees "community" as an idea that can "exist anywhere and everywhere." For ICF, community is a matter of affinity and proximity. "We believe that relationships are infrastructure and that these ecosystems are the key to building movements that create positive change," Quiroz said.
Place and proximity
Quiroz said that investing in a place-based strategy is "again where the transformative power of community comes in," adding, "ICF believes that the people with closest proximity to the problem also have the keys for solutions."
"Investing in a place-based strategy means investing in people, and in building relationships with those who have closest proximity," she said.
That belief is also personal, and rooted in a phrase her grandmother repeated when she was a young child: "Don't do anything about me without me."
Quiroz said her personal approach to philanthropy and environmentalism was handed down through generations, long before those disciplines were formalized.
Outside forces 
Asked which external factors have typically driven increased commitments from donors—that is, things like disasters or political situations along the border—Quiroz said COVID "changed everything." Ninety-two percent of all Mexican nonprofits have experienced medium to high vulnerability, according to data cited in ICF's 2021 annual report, and the sector is bracing for many "closing doors" in the coming months.
Still, she sees hope. "It's been painful and painfully beautiful to witness how local leaders have had to transform and adapt to new realities. I'm heartened to hear more people talk about trust… and moving from a model of 'empowerment to co-powerment.'"
Quiroz said "more and more" globally active funders are also using ICF to connect with local programs on the ground. "Here in our border region," she said, "we have many partners who are working with us to uplift local leaders who are providing direct services to people who need it most."
Intersectionality
Quiroz said that in the coming months, ICF will be "doubling down on what matters most" and focusing more intentionally on impact and the intersectional nature of its work.
"We cannot think about climate resiliency without thinking about migration and people on the move, food systems and biodiversity," she said. "It's all connected."
Quiroz also sees elevating ICF's profile as an essential part of her role. "Our biggest barrier is that we are still unknown to many people who may be looking for our unique set of technical and adaptive services to help with their investments. It will be my job to tell the story of ICF," she said, and to share the expertise of her 13-member team.
Quiroz said she's up to the challenge of creating ecosystems of change, and plans to bring all of her "learning and lived experiences to the table." That lived experience allows ICF to see issues like migration through a different lens, as a story of dignity and resilience, for example, rather than a narrative of invasion and fear.
It also includes the bedrock belief that anything ICF does for the communities it serves won't happen without them.