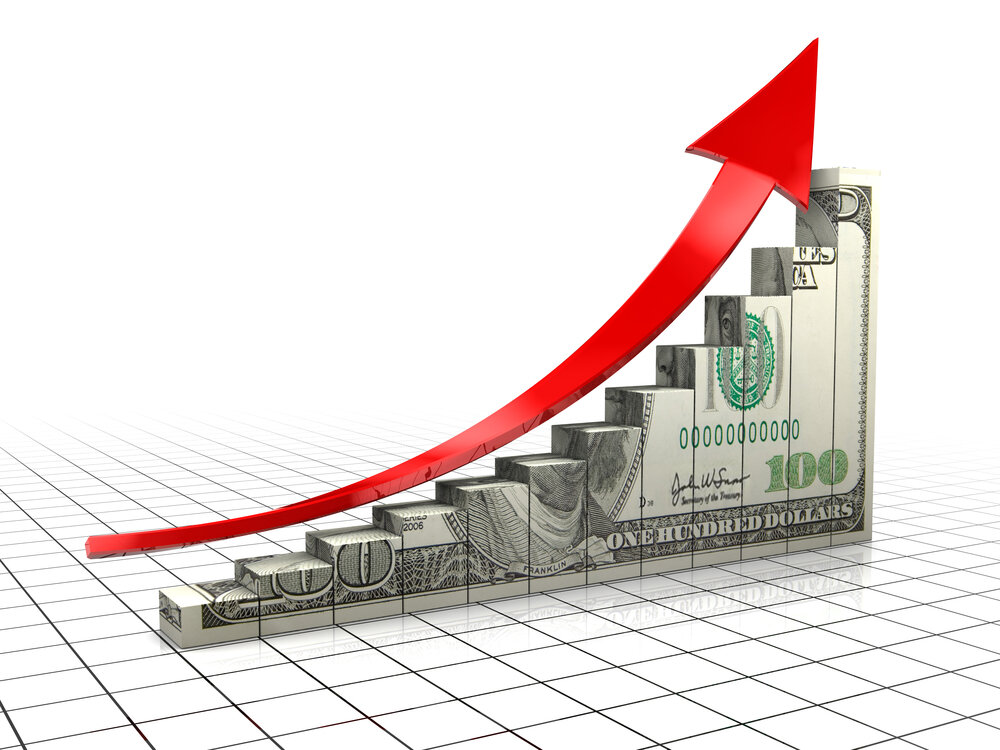 Mmaxer/shutterstock
The private credit industry has been growing by leaps and bounds over recent years, as private equity behemoths like KKR and Apollo launch their own investment vehicles, and successful PE operators branch off to start their own funds. According to a recent article by the Washington Post: "Globally, private credit, which includes distressed debt and venture financing, has ballooned from $42.4 billion in 2000 to $776.9 billion in 2018. By one estimate, the total is likely to top $1 trillion in 2020."
Some of the folks leading the private credit charge are already billionaires, while many others are well on their way. No one knows what's in store for private credit, but if the industry—as some suspect—is mirroring PE 20 years ago, then a whole lot of money is about to start flowing into private credit's coffers. In turn, that's likely to mean new giving by a crew of finance leaders that haven't previously gotten much attention for their philanthropy.
While the hedge fund industry is now indelibly linked to big-league giving thanks to the largess of well-known billionaires like George Soros and Jim Simons, and while donors from private equity are also drawing increased attention—as we recently spotlighted—both the private credit industry and the philanthropists tied to it have so far flown mostly below the radar.
Here, we bring to the surface the growing flow of charitable dollars from leaders in private credit. Who are these guys? How much are they giving? And what does their emergence as bigger donors say about the future of Wall Street philanthropy.
Antony Ressler
While you may not have heard his name, you most likely have heard of the companies he's co-founded. In 1990, Ressler co-founded private equity titan Apollo Global Management with his brother-in-law Leon Black. Seven years later, Ressler—who has a background in high-yield bonds at Drexel Burnham Lambert—formed Ares Capital, now the world's largest middle-market lender.  
Ressler lives with his wife, actress Jami Gertz, in Beverly Hills, California, and is worth an estimated $2.7 billion, placing him at #306 on the Forbes 400 list. Much of his philanthropy has prioritized the L.A. area, with gifts going to the L.A. County Museum of Art and Cedars Sinai Medical Center, of which Ressler serves on the Board of Trustees and Board of Directors, respectively. He is also a board member of Campbell Hall Episcopal School, in Studio City, California.
As we've previously reported, education is a big issue for Ressler and Gertz. They helped found the Alliance for College Ready Public Schools, a network of college preparatory charter schools in Los Angeles, and have given to City Year Los Angeles, Junior Achievement of Southern California and UCLA's Anderson School of Management, among others. The Ressler Family Foundation has made consistent seven-figure grants to Brown University (Gertz's alma-mater), and has given steadily to Ressler's business school alma-mater Columbia. Interestingly, no information on any gifts to Ressler's university alma-mater, Georgetown, could be found.
Ressler and Gertz—who are both Jewish—have also donated to the Simon Wiesenthal Center and the Friends of the Israeli Defense Forces. Find out more about Ressler and Gertz here.
Jonathan M. Nelson
At only $1.8 billion in net worth, Nelson doesn't quite make the Forbes 400 list (insert income inequality comment here). Still, $1.8 billion leaves one with plenty to give away. And at 63 years old, Nelson is on the cusp of his golden years, when "Masters of the Universe" such as him tend to actively engage in more giving.
Like many in private credit, Nelson has a PE background. In 1989, he founded Providence Equity Partners, one of the most successful PE funds in the world – and the leading PE firm focused on media, communications, education and information investments. In 2008, Nelson branched into Private Credit with the launch of Benefit Street Partners. With nearly $10 billion under management, Benefit Street is one of the leading Private Credit funds in the nation.
As a native of Rhode Island—and the tiny state's richest person – Nelson is an avid local funder there. He has donated to Save the Bay, which helps restore and protect the Narragansett Bay, as well as the Rhode Island Zoological Society. Nelson is big on environmental conservation and has funded the Narrow River Preservation Association, which supports a river watershed in southern Rhode Island.
His Jonathan M. Nelson Family Foundation has given millions to Brown University over the years, where he is listed as a fellow and has previously held a trustee position. He has given to a range of issues, including education, school athletics, entrepreneurship, and community development. The Nelson Fitness Center bears his name. With a clear emphasis on education, Nelson has also given to Harvard Business School, the Gordon School (for Rhode Island elementary and secondary education), and the Institute for Advanced Study in Princeton, New Jersey. 
Nelson has signed the Giving Pledge, and in his letter, he mentions the issues of education, healthcare, research, and the environment. So we can see where Nelson's money will likely go as he continues to embark on his philanthropic journey. Read more about Nelson's giving here. 
Howard Marks
In 1995, Marks co-founded Oaktree Capital Management, which invested in distressed debt and produced a nearly 20 percent average annual return for over two decades. He has a net worth estimated at $2.2 billion. 
Marks doesn't have a family foundation. Instead, he tends to focus his giving on either gifts to his alma-mater, the University of Pennsylvania, or by serving on boards and investment committees. In 1992, Marks established the Howard S. Marks Terms Scholarship, which provides renewable scholarships to all four schools of UPENN, and in 2009 he endowed the Marks Family Writing Center (Marks is an avid writer, having produced several books on investment and well-known in the investment community for his 'Oaktree memos'). And from 2000 to 2010, he chaired his alma mater's Trustees' Investment Board.
Marks is also a member of the Investment Committee of the Metropolitan Museum of Art, as well as the Edmund Safra Foundation and the Leona and Harry Helmsley Charitable Trust. Marks' wife, Nancy, is a member of the Board of Directors for MoCA, American Ballet Theater, and the Los Angeles Museum of Contemporary Art.
While Marks isn't the most public of philanthropists, his sizeable net worth and dual passions for education and the arts signal continued activity for years to come. You can read more about Marks' giving here.
Bruce Karsh
Marks' fellow Oaktree co-founder is also worth an estimated $2.2 billion. As a former lawyer, he clerked for Supreme Court Justice Anthony Kennedy, before moving into finance at the TCW Group. In 1995, he left TCW with Marks to form Oaktree.  
Karsh has been a very active philanthropist over the years, establishing the Karsh Family Foundation, which focuses most of its giving on education. Karsh has donated or committed over $200 million, including seven-figure gifts to Duke University, KIPP LA Schools and Teach for America. Karsh served on Duke's Board of Trustees from 2003 to 2015, and now serves as Trustee Emeritus.
The Karsh Foundation also established the Karsh Student Services Center at the University of Virginia Law School. And in 2018, Karsh followed that up with a nearly $44 million grant to the university, making him the largest grantmaker to the University of Virginia. The gift focuses on student scholarships and the establishment of the Karsh Center for Law and Democracy.
Karsh and his wife also funded the Karsh Family Social Services Center at Wilshire Boulevard Temple in Los Angeles. The center provides food, legal and medical aid for low-income members. Additionally, Karsh co-founded the Painted Turtle, a nonprofit camp for children with life-threatening diseases. You can learn more about Karsh's philanthropic efforts here.
Bennett Goodman
Goodman founded GSO Capital in 2005, and just three years later led its sale to the world's largest Private Equity company, Blackstone. Goodman has served as a senior advisor and member of the board of Blackstone, until this past summer when he stepped down. He still remains Chairman of GSO and will serve as senior advisor to the firm.
Together with his wife Meg, he founded the Meg and Bennett Goodman Family Foundation. By the end of last year, the foundation had nearly $33 million in net assets. Founded in 2000, the foundation was headquartered in Jenkitown, Pennsylvania, but recently switched addresses to Saratoga Springs, New York. Past grantees include the American Jewish Committee, the Central Park Conservancy, and the Jewish Museum.
From his limited philanthropic resume thus far, we can surmise that Goodman will continue his giving in the areas of Jewish causes and perhaps to legacy institutions like Central Park. Goodman is 62 and now officially retired from Blackstone, so one might expect that his level of giving will begin to accelerate. It will be interesting to see what issues his foundation targets going forward.   
Marc Lipschultz
When Owl Rock went public earlier this year, co-founder Marc Lipschultz found himself running the second-largest direct-lending business development company in America. At $6 billion, Owl Rock went public less than four years after it was founded, and its continued success signals the prospects that lie ahead for this niche sector of finance.  
Together with his wife Jennifer, Lipschultz established the Marc and Jennifer Lipschultz Family Foundation. It's 2017 990 lists $1.3 million in assets, so unless Lipschultz has upped his donations to his foundation, it doesn't have the size to be impactful yet. Of course, given the IPO this year, anything is possible going forward. Foundation Center lists $800,000 in giving for that year, but no specific grants are currently listed.
The Michael J. Fox Foundation lists Lipschultz as a member of the Board of Directors since 2009. According to the site, he also serves as a trustee or board member of the American Enterprise Institute for Public Policy Research, Bard College, Center for Curatorial Studies, Mount Sinai Medical Center and the 92nd Street Y.
***
Private credit is still in a nascent stage, yet the sector is expanding rapidly, especially as the hedge fund world implodes after years of lackluster returns and more capital flows into private investment. While hedge funders and PE donors such as Stephen Schwarzman and Leon Black remain far more well known in philanthropy, the new winners from private credit pioneers may very well represent the future of Wall Street giving.