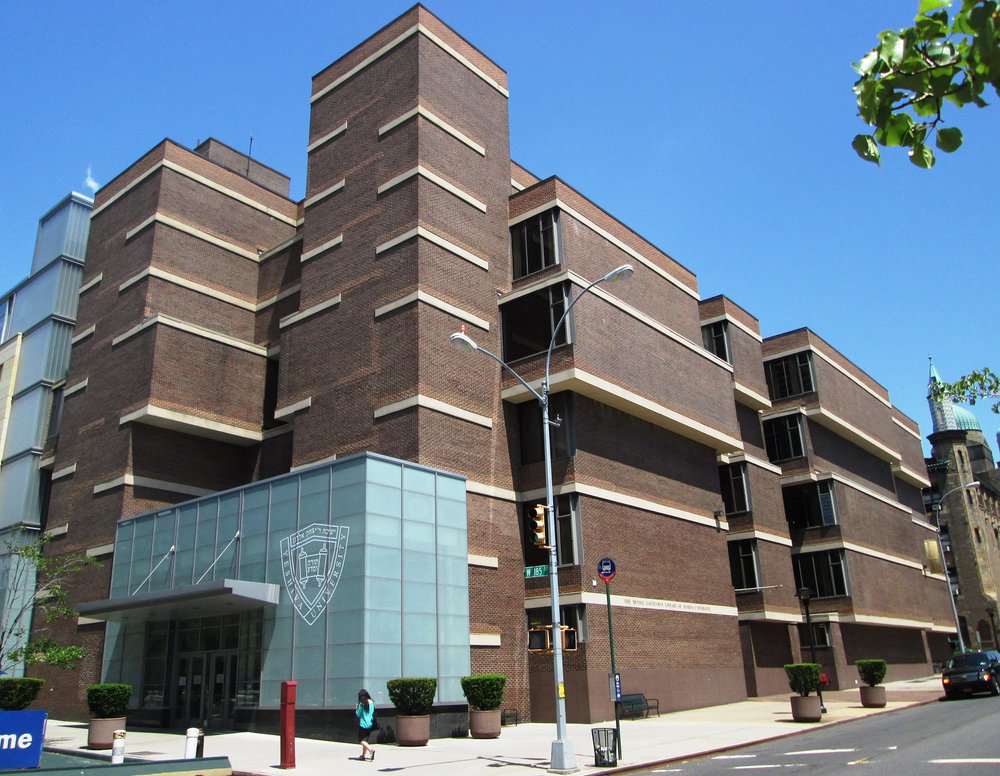 In recent months, college basketball fans have watched Yeshiva University's (YU) Division III basketball team—the Maccabees—break all kinds of records. Despite being defeated by Illinois Wesleyan University on December 30, the team holds the longest winning streak in men's college basketball—50 wins.
But it's not only YU's basketball program that has garnered attention over the past several years. Under the leadership of Dr. Ari Berman, who became the university's president in 2018, its fundraising increased from approximately $30 million annually to $92 million in 2021. According to a YU spokesperson, "The increase in donations primarily comes from long-time and new donor families who are inspired by Dr. Berman's vision of moving Yeshiva University into its next great era."
The increase came at a critical time for YU. Roughly seven years ago, the university was rumored to be losing large sums of money due to risky hedge fund investments. But since then, YU has changed its investment strategy.
"The university's investment committee and investment management office oversees the university's long-term and endowment investment pool," the spokesperson wrote in an email to Inside Philanthropy. "To generate returns that consistently support the university over the long term, the endowment is invested in a diversified portfolio across many different types of assets, with a risk profile tailored to the university's strategic objectives. Consistent with that risk profile, over the past five years, the portfolio has achieved an average return of +10.6%."
Yeshiva isn't alone. Especially over the past two years or so, many universities have enjoyed significant endowment growth, prompting questions of how best to allocate the additional revenue. YU, for its part, is further seeking to seize the moment via ambitious fundraising.
Most recently, Yeshiva announced the launch of "Rise Up: the Campaign for Yeshiva University," a new fundraising initiative that aims to draw in $613 million over five years.
During the campaign's quiet phase, which began in fiscal year 2019, the campaign, co-chaired by former Sen. Joseph Lieberman and Anita Zucker, raised $250 million toward the $613 million goal. The spokesperson said that "significant gifts and pledges from major donors comprise a large portion of the $250 million that we raised in the quiet phase of the campaign."
Though $613 million may sound like a random number, to observant Jews, that number is anything but random.
"The Torah teaches 613 ways to honor God, show respect for others, and build an ethical, flourishing society," Berman said. "For us, raising $613 million for scholarships, faculty and facilities reflects our core Torah values and meets our needs for the future."
Deep roots, rapid expansion
Founded in 1886, Yeshiva comprises four New York City campuses that serve 7,400 undergraduate and graduate students. Undergraduates study at the university's Yeshiva College, Stern College for Women, or the Sy Sims School of Business, while Yeshiva's graduate students attend one of the school's seven graduate and affiliate schools. The best known of these include the Albert Einstein College of Medicine, the Benjamin N. Cardozo School of Law, the Wurtzweiler School of Social Work and the Bernard Revel Graduate School of Jewish Studies. The university has an endowment of more than $740 million.
Since Berman took the helm, fundraising has enabled YU to add 20 new programs, including an associate degree in liberal arts; bachelor programs in business analytics, finance, strategy and entrepreneurship, and computer science; and graduate degrees in cybersecurity, artificial intelligence, digital media and marketing, occupational therapy, biotech management and physician assistant studies. The school has also added a new B.A./M.D program through its expanded partnership with the Albert Einstein College of Medicine.
"Across the university, we are focusing on ensuring that our students develop the mindset, skill set, outcomes and character that will springboard them to enormous personal and professional success throughout their lives," Berman said. "This will come through investments in YU's four areas of strategic focus: values and leadership, science and tech, entrepreneurship and innovation, and great jobs and impactful careers."
In a December 6 press release, Sen. Lieberman put it this way: "In recent years, we have seen more than ever the need for leaders with a broad-based education and a foundation of solid values. Yeshiva University provides unique education that does just that. This campaign will improve our capacity to fulfill that special moment mission and broaden our reach, as well."
The steps YU has taken appear to be making a difference. In fact, the university's U.S. News & World Report ranking rose from 97 to 68 over two years.
Ira Mitzner, chairman of the board of trustees, credits Berman with the university's recent successes. "The installation of Rabbi Dr. Ari Berman has given our university and community a renewal of purpose in the future direction and implementation of the vision for Yeshiva University," Mitzner said. "His transformational leadership has been extraordinary and is being recognized throughout."
Contending with controversy
Even as YU's fundraising successes under Berman expand its endowment and broaden its horizons, the university must maintain a delicate balance between adhering to a mission based on a religious tradition over 5,000 years old while preparing students for today's world.
In recent years, it has sometimes appeared difficult for Yeshiva to maintain that balance. Take, for instance, multiple reports of alleged discrimination against LGBTQ students. In fact, a group of LGBTQ students at YU recently filed a lawsuit against the university for its failure to recognize the YU Pride Alliance as a legitimate student club.
In April 2021, the university responded to the lawsuit in a statement.
"Our Torah-guided decision about this club in no way minimizes the care and sensitivity that we have for each of our students, nor the numerous steps the university has already taken."
"At the heart of our Jewish values is love—love for God and love for each of His children," the statement continued. "Our LGBTQ+ students are our sons and daughters, brothers and sisters, family and friends. Our policies on harassment and discrimination against students on the basis of protected classifications including LGBTQ+ are strong and vigorously enforced."
Additionally, at the end of the 2021 school year, a female student accused a male student of rape and claimed she was forced to sign an NDA before the university would investigate. She did so, and though her claim was investigated, the student said the university chose to take no action against her alleged rapist, a basketball player. According to the Times of Israel, the school responded on January 13, 2022, announcing that it would "restructure" its Title IX office, a move student advocates thought was a step in the right direction, though still insufficient.
YU is also involved in a 2019 civil lawsuit filed by 38 alumni of Yeshiva University High School. The former students accused the school of ignoring repeated allegations of sexual abuse by the school's former principal from the mid-1950s through the mid-1980s. The school has refused to comment on the matter due to pending litigation.