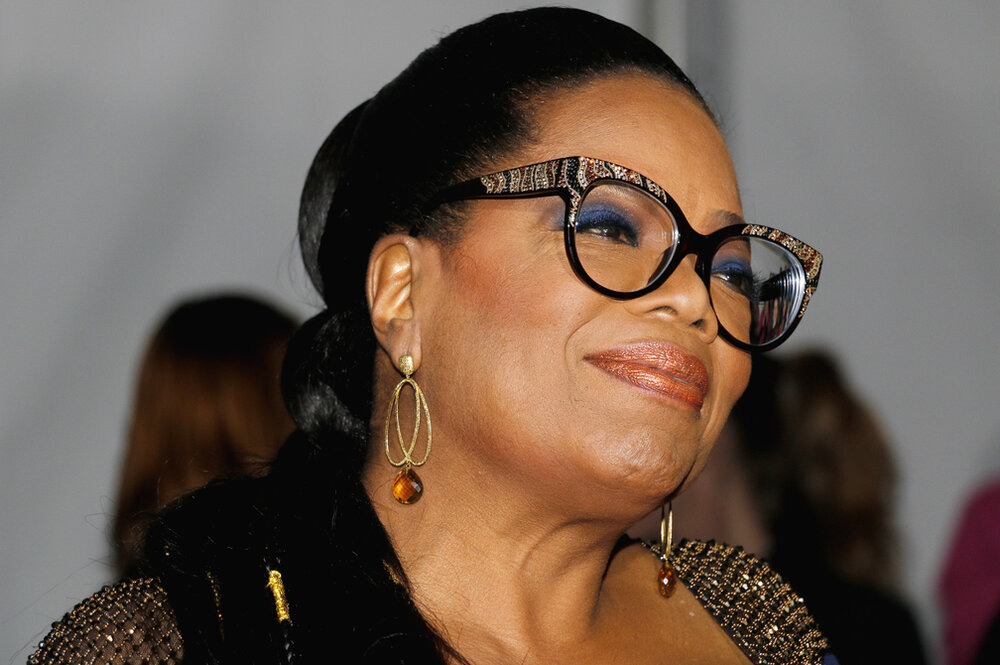 As IP continues to track the ongoing story of philanthropy's role in COVID-19 relief, it's interesting to observe individual donors tapping into established relationships and interest areas to provide vital support during a global pandemic. When I wrote about sports couple Stephen and Ayesha Curry's recent work to provide meals to students affected by school closures, for instance, I also noted that it fit within the couple's larger aims to improve youth outcomes—with an eye toward the Bay Area. We've seen this same pattern with many other donors who've responded to the pandemic by stepping up support for the same causes and communities they've backed for years.
Even in the midst of a novel virus, the familiar mantra that philanthropy is often personal still holds.
Oprah Winfrey's launch last month of a $12 million COVID-19 Relief Fund through her Oprah Winfrey Charitable Foundation is a case in point. The fund is dedicated to helping underserved communities in Chicago, Baltimore, Nashville, Milwaukee and Oprah's native Kosciusko, Mississippi. These are all communities with which Oprah has a personal connection.
Where the Money is Going
Here's what we know about some of this grantmaking so far: On the heels of a conversation with Chicago Mayor Lori Lightfoot and other leaders, Oprah gave $5 million to Live Healthy Chicago, providing support to seniors and high-risk residents affected by COVID-19.
Oprah, who started her media career in Nashville, also gave $2 million to NashvilleNurtures, a collaboration with Mount Zion Baptist Church and Tennessee State University, Oprah's alma mater. And in Milwaukee, where she lived with her mother, Oprah made a $100,000 donation to SaintA and the Nia Imani Family, Inc., to help with mental healthcare and housing.
Oprah explained her evolving philanthropic approach to COVID to the Associated Press, saying that she started out by supporting family members and people she knew who were going to lose their jobs. And from there, she expanded to her broader community. "I always like to do the on-the-ground, grassroots stuff myself," she added.
But while some of this work is familiar, Oprah also explained that the pandemic has forced her to think differently about her giving, too: "I've ultimately always believed that you teach people to fish… but sometimes, people just need fish and a piece of bread."
A Long Track Record of Philanthropy
She launched the Oprah Winfrey Charitable Foundation in the early 1990s, precisely with this educational impetus in mind. The foundation's mission is to "educate—to uplift—to inspire—and to empower women and children throughout the world, opening doors so that each person touched can begin to define their own best life—their own possibility for greatness."
Oprah has given at least $25 million alone to Morehouse College and is a strong backer of United Negro College Fund. Abroad, she built the Oprah Winfrey Leadership Academy for Girls, which serves students grade 8-12 from underserved communities around South Africa. She is also a top donor to the new Smithsonian National Museum of African American History and Culture. The billionaire had directed some $400 million towards educational causes by 2012, according to Forbes.
In the past few years, most of Oprah's money through her foundation has gone towards her leadership academy in South Africa, with approximately $17 million going to the school in the past few fiscal years we have on record. However, at 66, with $2.6 billion to her name, Oprah's philanthropic story is still being written and her comment about just giving people "fish and bread" might mean new giving interest areas will emerge. As part of this latest giving, Oprah also made $1 million gift to America's Food Fund.
"So my thing is, look in your own neighborhood, in your own backyard, to see how you can serve and where your service is most essential. That is the real essential work, I think, for people of means," she explains.
Perhaps these latest gifts spell a more diversified grantmaking portfolio in the coming years.