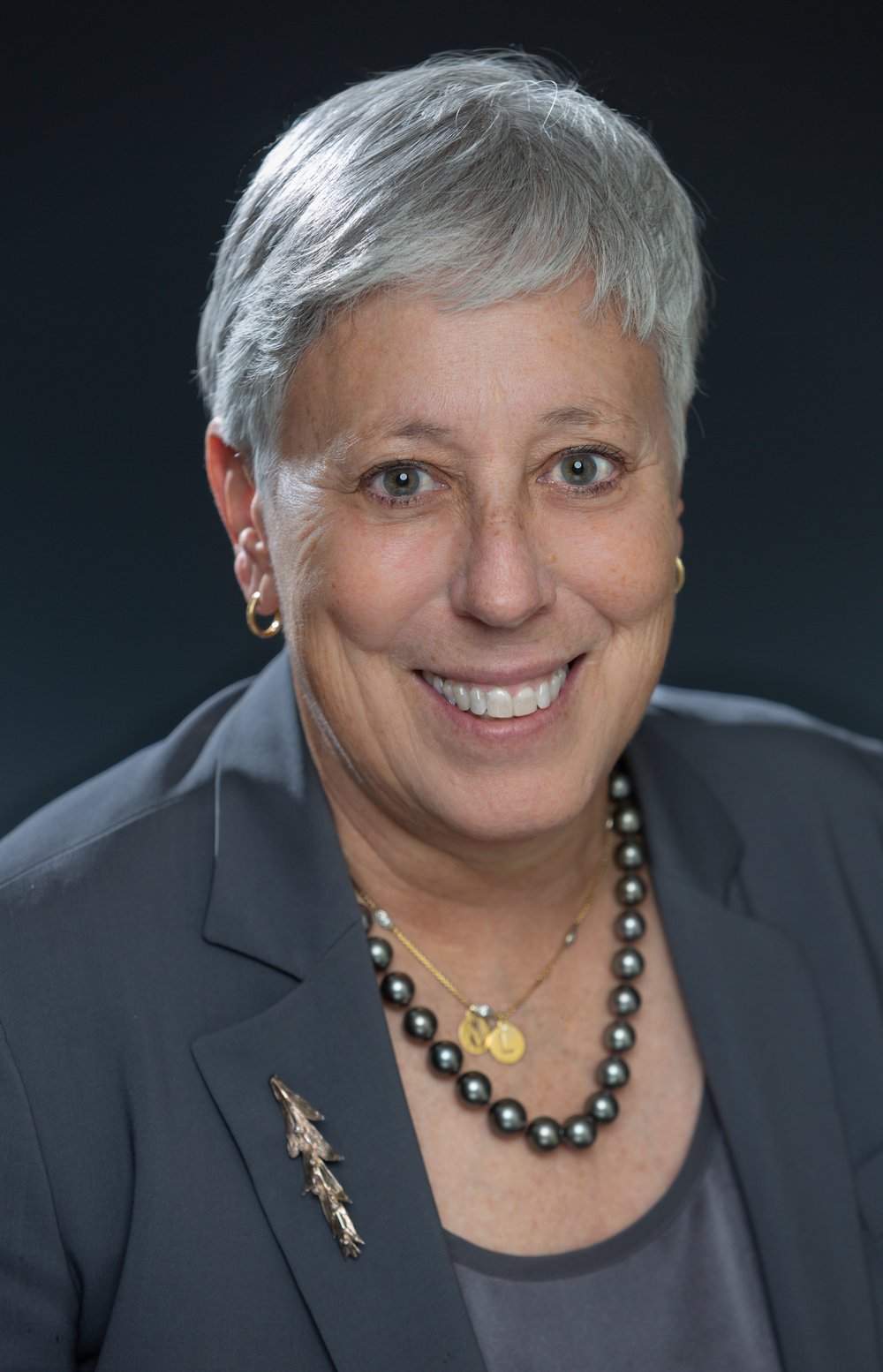 Born in Brooklyn and raised on Long Island, Lori Slutsky joined the New York Community Trust as an intern in 1977. Thirteen years later, she became only the third president in the trust's 97-year history. On her watch, the trust has awarded $5 billion in grants while its assets quadrupled to $3.2 billion.
Last April, Slutsky announced her plans to retire in 2022. "When you love a job—and live and breathe it as I have for all these years—it is difficult to choose a time to retire, but now is the right time for me and the trust," Slutsky said. "We have an extraordinary staff and a great board with the right people to ensure that the trust will continue to improve the city and the lives of the people who live here."
We recently caught up with Slutsky on what was a particularly chilly day in the Big Apple to discuss her influences, why she's optimistic about the future of philanthropy, and what she plans to do on her first day of retirement.
What made you decide you wanted to work in the nonprofit sector?
I'm not sure it was a deliberate decision. Growing up, the nonprofit sector wasn't part and parcel of my world. I majored in political science [at Colgate University] and had a professor who was quite influential, and we concluded that I should go to the New School for Social Research for my graduate work, which moved me back to the city.
I was born in Brownsville and spent a couple of years in Brooklyn, but moved out to the suburbs in that Levittown wave in the late '50s. So I grew up in Nassau County and came back to the city to do my graduate work, which combined public policy, public administration and a bit of business analytics, and it was there that I discovered the nonprofit sector.
Until I started doing this graduate work, I had never realized how much of the services we depend on are provided, at least in New York City, by nonprofits. Almost anything you can imagine, except maybe police, fire and sanitation, are in whole or in part provided by nonprofits. And so that really piqued my interest and set me looking at the nonprofit sector for my career.
Who were your biggest influences?
We all model our behavior from our parents, and both of my parents were quite charitable. I think that's partly what gave me the confidence to move to the nonprofit sector.
My political science professor and advisor David Stern, who helped me figure out I wanted to go to the New School for my graduate work, was a big influence on my thinking. Another influence would be my first boss here at the New York Community Trust, Terry McAdam. He was a former McKinsey analyst and he really helped me understand that numbers and analysis can inform decisions, whether you're making decisions about social services or your stock selection.
My colleague [and former Ford Foundation President] Susan Berresford, who was maybe a decade ahead of me in my career, really taught me a lot about how to be a smart, thoughtful and grounded foundation executive. And I'd also say my first board chairman when I became president here, Barbara Scott Preiskel. She was a trailblazer in many ways—the first African American graduate of Yale Law School, sat on seven corporate boards—and she really helped me understand the power dynamic in a role with women in a mostly male world.
What advice would you give your younger self?
If I were advising the younger Lorie Slutsky, I would encourage her to learn how to be patient sooner. And conversely, the advice I give to my older self is, don't learn to be so patient that you accept the status quo.
What makes you optimistic about the future of philanthropy? Pessimistic?
I have always remained optimistic about philanthropy because there aren't many places where you have the ability to make change with dedicated resources and you're not constrained by the next election cycle or what's popular.
As to what makes me a bit pessimistic about philanthropy—and I'm not sure it's necessarily new—is that there seems to be an increasing groupthink approach to what's "good" philanthropy. It just seems to me that if we, as a profession, are committed to diversity, we should be committed to diversity in approaches to philanthropy, because sometimes, a theory of change isn't always the answer to the most important work you can do.
You'll be stepping down from the foundation in 2022. What are you going to do on your first day after retiring?
The honest answer is, I really don't know. I'm not exactly sure the day I'll be retiring, but it is coming. The way I've approached it is, I'm going to do the work I have to do here until I'm relieved of that duty, and then I'm going to rest, do some traveling, which I have not been able to do, both because of work commitments and because of COVID, and read some great books. Then I'm going to figure out the ways I can continue to make a difference. I'll do that when this is all behind me, as opposed to trying to plan my future before I'm there, at my future.