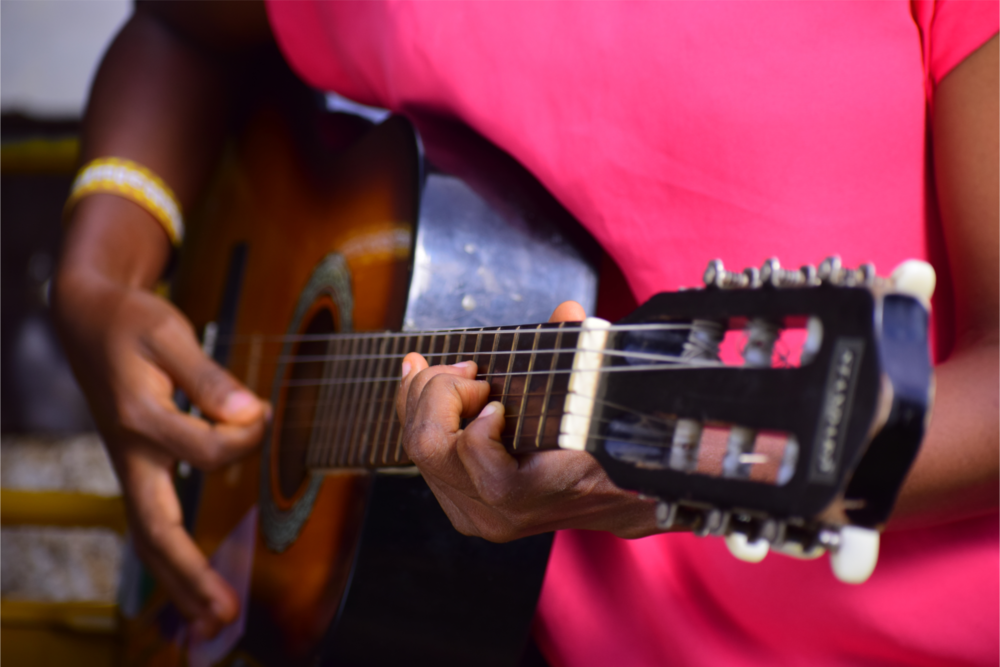 Founded in 2007 by philanthropist Laurie M. Tisch, the Laurie M. Tisch Illumination Fund aims to increase access and opportunity for all New Yorkers by boosting access to the arts, promoting civic engagement and supporting Jewish causes. The fund is also making a name for itself as an articulate proponent for the arts as a means to address the country's mental health crisis.
In February 2018, two years before the pandemic underscored philanthropy's historically tepid support for mental health services, the fund launched Arts in Health, a $10 million initiative to support organizations addressing mental health stigma as well as trauma and aging-related diseases.
In July 2021, the fund launched a new Arts & Mental Health program supporting small and mid-sized organizations addressing mental health challenges in marginalized and vulnerable communities impacted by COVID-19. Executive Director Rick Luftglass told me that while every arts organization will affirm that the arts are inherently therapeutic, "we felt it was essential to go deeper and to target particular populations that had existing mental health challenges and disparities that were exacerbated by the pandemic."
A month later, C-Suite Quarterly published an op-ed by Tisch—whose father Robert started Loews Corporation and whose brother and film producer Steve is a prominent philanthropist in his own right—laying out how philanthropy can support the arts and foster a collective mental health recovery. Replete with compelling data points, case studies and insights gleaned from her experience overseeing the Arts in Health initiative, Tisch's piece is a must-read for organizations navigating the intersection of the arts and mental health.
The fund announced the inaugural cohort winners of its Arts in Health initiative in mid-January. "The review process was much more intense and intensive than we could have fathomed," Luftglass told me. "Our foundation has a very small staff—just three of us—and we received 120 submissions, each of which required careful reviews and additional research before deciding who we could move forward with."
Luftglass said the fund would likely have received even more applications had it not limited eligibility to a particular group—small and medium-sized arts and cultural organizations in New York City addressing mental health through the arts with a focus on people in historically marginalized and vulnerable communities. "While we tried not to be too prescriptive about specific strategies, we described the scope in such a way that we felt organizations could self-select before submitting," Luftglass said.
With a mountain of applications in hand, the team next faced the daunting task of evaluating the applicants. Luftglass told me he and his team focused on organizations' track record of serving specific populations, and the intentionality with which applicants intended to address mental health needs in "strategic, structured and realistic ways."
The fund was also drawn to applicants who'd forged strong partnerships in the mental health profession. Such partnerships weren't a formal prerequisite in the application process, but Luftglass told me that over time, "it was clear that those partnerships and expertise were essential and that the strongest came from organizations and collaborators that are deeply rooted in the communities that have been disproportionately affected."
The team ultimately selected 14 recipients engaged in a broad set of artistic disciplines that reach key populations—Black, Latino, Asian American, immigrants, LGBTQ+, refugees, adults, youth, seniors, veterans, Indigenous, survivors of domestic violence and sexual abuse, justice-system-involved individuals and homeless youth. One organization, Common Threads, is creating healing circles of refugee women and survivors of gender-based violence. Another, the Darkness RISING Project, is developing concerts and discussions to address mental health stigma in communities of color and connect community members to culturally grounded mental health resources and therapists.
I asked Luftglass what advice he would give to leaders at organizations addressing mental health through the arts who are looking to engage funders. "Organizations can do a great deal by informing their existing funders of the mental health needs that are affecting their organizations—being the eyes and ears in the arts community and in specific populations," he said.
Leaders also need to remind funders that these needs will only increase over time. "Mental health programs, including those utilizing the arts and peer support, need to be greatly expanded over the coming months and years, and must stay in place into the foreseeable future as the fallout from this crisis becomes more visible," Luftglass said.