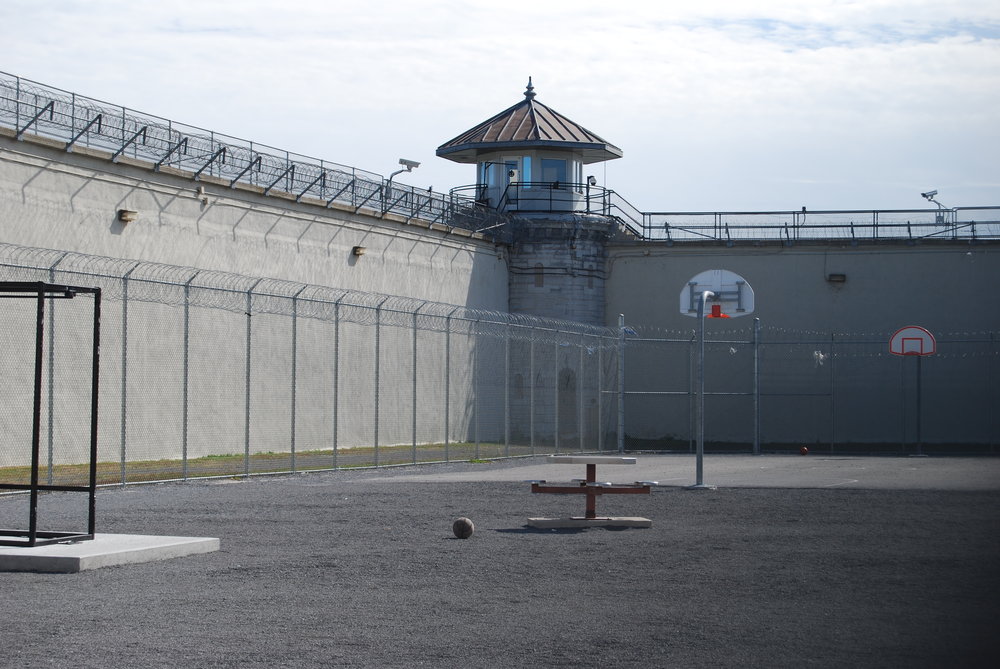 A new national organization whose members include a Koch Industries executive and a leading Black Lives Matter organizer will bring additional attention to criminal justice reform, advocating for solutions based on evidence and principles of justice. 
The new organization, known as the Council on Criminal Justice (CCJ), not only has a diverse leadership, but also support from a wide range of funders, including Arnold Ventures (formerly the Laura and John Arnold Foundation) and the Ford Foundation. CCJ will function as a membership organization and think tank. Issues on which CCJ will focus include racial disparities in criminal justice policy and the effects of a 1994 federal crime bill.
"Fertile Ground for Bipartisan Agreement"
Adam Gelb is a key figure in CCJ's formation and will serve as the organization's president and CEO. Gelb has a lengthy resume of criminal justice policy work. Previously, Gelb led the Pew Charitable Trusts' Public Safety Performance Project, which advocated for prison sentencing reforms. He is a former executive director of the Georgia Sentencing Commission and a former staff member to the U.S. Senate Judiciary Committee that crafted the 1994 crime bill. 
The 1994 bill, signed into law by President Bill Clinton, was written in part by then-Sen. Joe Biden. Now a leading contender for the 2020 Democratic presidential nomination, Biden has faced attacks from his party's progressive wing for his past actions, including the 1994 crime bill, which has been blamed for contributing to mass incarceration and for exacerbating racial disparities in criminal justice. One of the bill's more controversial provisions set stricter prison sentences for crack cocaine than for powdered cocaine.
The effects of the 1994 legislation will be one of two initial research projects on the CCJ agenda. The other will examine incarceration trends by race and gender. Reports on both are expected later this year, according to an Associated Press report.
"For more than 50 years, criminal justice was the most divisive issue in American politics," Gelb said in a CCJ news release. "Today, it's fertile ground for bipartisan agreement. Policymakers are thirsty for sound data and research on strategies that work to cut both crime and incarceration. The council will help quench that thirst."
Gelb is correct in his assessment of criminal justice as a field for bipartisan agreement, as prominent Democratic and Republican policymakers agree on the need to reduce prison populations and reform a system that is often too quick to return former offenders to prison, often for technical violations of release conditions. The 2018 Second Chance Act, passed with bipartisan support in Congress and signed into law by President Donald Trump, is evidence of the emerging opportunities to advance criminal justice reforms.
The composition of CCJ's leadership reflects this growing consensus. The organization's trustees and directors include conservative Sen. Mike Lee (R-Utah); former California Gov. Jerry Brown, a Democrat; Republican Gov. Matt Bevin of Kentucky; former Philadelphia Mayor Michael Nutter;  Gil Kerlikowske, former director of the White House Office of National Drug Control Policy under President Obama; Campaign Zero co-founder DeRay Mckesson, a leading organizer for Black Lives Matter; and Readi Chicago senior director Eddie Bocanegra. Bocanegra served 14 years in prison for a gang-related murder before going on to earn bachelor's and master's degrees in social work. Readi Chicago works to improve opportunities for men affected by gun violence in the nation's third-largest city.
CCJ's co-chairs are Mark Holden, senior vice president of Koch Industries, the conglomerate led by conservative billionaire brothers Charles and David Koch, and former Deputy U.S. Attorney General Sally Yates. Yates was fired by President Trump in 2017 after she refused to defend his executive order banning travel to the U.S. from seven Muslim countries.
Deep-Pocketed Funders
A diverse range of funders support the work of CCJ. In addition to Arnold and Ford, other supporters include the H.F. Guggenheim Foundation, HBO, the Joyce Foundation, the Malcolm Hewitt Wiener Foundation, and the New York Community Trust (NYCT).
CCJ's research- and evidence-oriented drive aligns closely with Arnold Ventures' interests, which supports a range of research activities and advocates evidence-based public policy. In its criminal justice program, Arnold has turned its attention to pretrial justice, community supervision, and prison reform. The funder is especially favorable to projects that foster research and evidence-based innovations. In a recent example, Arnold committed $20 million for a five-year period to form the National Collaborative on Gun Violence, a RAND Corporation-administered effort to support research on gun violence in the U.S., a woefully understudied area.
CCJ's attention to issues of racial disparities is music to the ears of officials at Ford, which integrates social justice concern into its criminal justice grantmaking. Ford has supported projects aimed at successful reintegration of released prisoners into society and at extending higher education opportunities behind bars. Ford also is a leading supporter of the Art For Justice Fund. 
Other funders supporting CCJ—Guggenheim, Joyce, Wiener, and NYCT—all have included criminal justice research and reform projects as part of their grantmaking activities. Guggenheim supports criminal justice policy research projects, while Joyce funds gun violence projects in the Great Lakes region.
The time is ripe for the formation of a group like CCJ. It has outlined an ambitious agenda for research and fundraising. The group wants to raise $25 million over the next five years. Given how much new philanthropic money has been coming to the criminal justice space in recent years, that goal sounds eminently achievable.