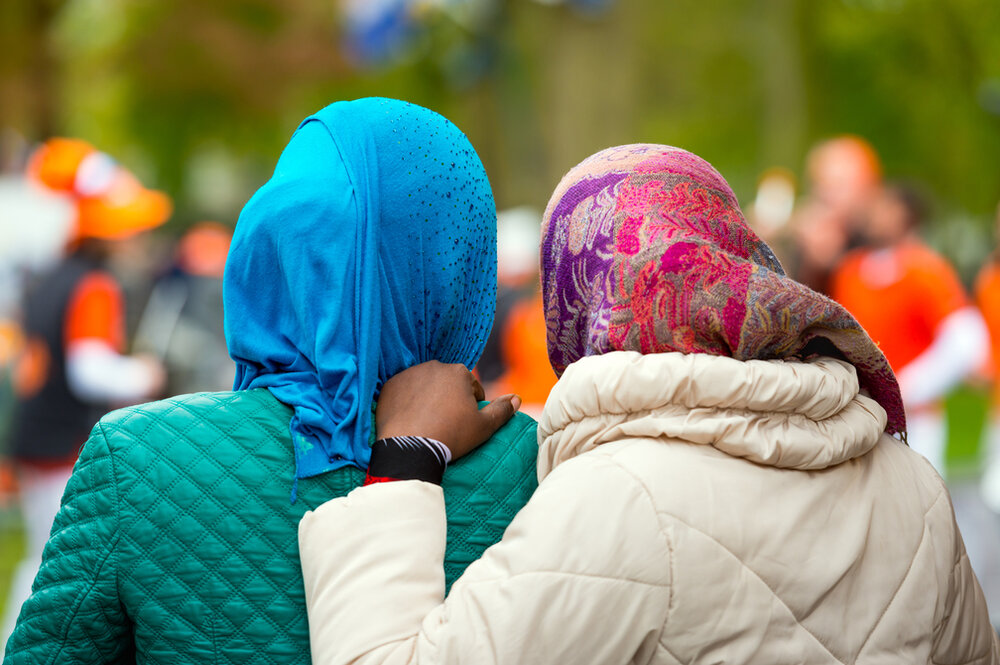 Girls, teens and young women around the world face increased pressures and dangers during crises like COVID-19, including helping their families survive physically and financially while missing school, and being abused and married off. The new Global Resilience Fund for Girls and Young Women, made up of women's funds, foundations and other nonprofits, will provide rapid grants to activist groups led by girls and young women in response to the pandemic.
In general, an insufficient amount of philanthropic support targets women and girls specifically, especially at the local, grassroots level, and in the Global South. Between 2011 and 2015, women and girls—half of the global population—were the focus of 23% of the $9.4 billion in foundation funding specified for human rights, with over one-third of that amount given to groups in North America.
Pandemic-related funding efforts to serve these populations often bypass their input and use "top-down protection and development models," according to Judith Diers of the Ford Foundation, a Global Resilience Fund member. Diers is a program officer in the Office of the Vice President for International Programs, and she leads Ford's work focused on young people with a gender lens. She said girls' and young women's age and gender mean those in power rarely see them as "trustworthy" to manage funds and solve community problems.
"And yet, the most creative and innovative solutions often come from young women who do not yet have a stake in the status quo," Diers said. That proves they are capable of "identifying their own needs and priorities" and developing effective solutions during this emergency with the right support. She said Ford hopes the Resilience Fund will help "young feminist organizers pivot from emergency rapid response to long-term opportunity to show us what a new feminist reality might look like."
Happy Mwende Kinyili, director of programs for Mama Cash, also spoke of uplifting girls' and young women's leadership during and after the pandemic. She said Mama Cash, the oldest international women's fund, joined the Global Resilience Fund so girls and young women will have resources to survive the crisis, and also to ensure "they are able to raise their voices and center their experiences in the reconstructions that will happen afterward."
By focusing on girls and young women, this grantmaking collaborative highlights an area where the philanthropic sector may have blind spots or gaping holes in its humanitarian and justice-oriented responses to COVID-19. Recently, to the dismay of some feminist activists, the NoVo Foundation, a key funder of girls and women, cut its Adolescent Girls Rights team and limited future funding plans for women and girls amid the pandemic.
Global Resilience Fund members include the Central American Women's Fund, Central American Youth Fund, Disability Rights Fund, Filia, FIMI (The International Indigenous Women's Fund), Fondo Semillas, Global Fund for Women, MADRE, Plan International, Purposeful, Ukrainian Women's Fund, UNICEF, With and for Girls Collective (WFG), Women Enabled International, Women's Fund Asia, and Women Win. The fund is housed at Purposeful, a movement-building hub for adolescent girls with offices in Sierra Leone and the U.K. that is also home to WFG. All funds received will go directly to frontline activists.
A Flexible, Participatory Model
The Global Resilience Fund will disburse flexible grants of up to $5,000 to registered and unregistered community organizations and informal collectives led by girls, young women and/or trans and intersex youth under the age of 30. "Recognizing that girls' organizing may not be fully formalized, the fund is flexible and prioritizes communities often excluded from resources," said the Ford Foundation's Diers.
While these are not enormous grants, they can be pivotal for girls and young women in dangerous, exploitative and repressive situations. In 2010, a study of women's organizations around the world found they had median budgets of just $20,000. While the fund states it places deep trust in the grantees' decisions, it foresees that funding might be used for emergency direct cash transfers, domestic violence support, mutual aid and more.
Only groups with incomes below $50,000 per year are invited to apply. Rosa Bransky, Purposeful co-founder, said the fund includes an income limit because "less than 1% of funding for international aid goes to work led by girls and young women… By setting income thresholds too high, many funding opportunities shut girls and young women out by design." The fund has committed an initial $500,000 for grantmaking and invites more funders to contribute.
In our earlier coverage of COVID-19's effects on girls, many grantmakers and activists upheld core support, which this fund offers, as essential. This has been embraced as a necessary crisis-response approach in many other branches of philanthropy, as well.
The fund is inclusive of LGBTQ+ youth because, Bransky says, "trans, intersex and gender-nonconforming youth experience much of the [same] gender discrimination as cisgender girls and young women." Along with LGBTQ+ youth, the fund will prioritize applications from young women and girls of color, those with disabilities, who are afro-descendant, indigenous or immigrant, and who live in urban slum or rural areas, refugee camps, occupied territories or conflict-affected settings.
For its first round of grants, all grantees are required to have a previous relationship with one of the funding partners or with FRIDA, the Young Feminist Fund. Bransky said this measure allows the new grantmaking collective to forego months of due diligence, complete a quick reference check and move funds as quickly as within seven days of applicant selection. A yet-to-be appointed advisory body of young activists from around the world will choose grantees. Applications are now open.
"By putting decision-making into the hands of activists who live and breathe youth-led solutions, we are most likely to resource the groups who are doing the most impactful, liberatory work," Bransky said. WFG, another core Purposeful program, also practices participatory grantmaking.
Women's Funds as Key Collaborators
Women's funds make up a majority of the Global Resilience Fund members. As established partners for women-led, feminist movements around the globe, they are natural supporters for younger women and girl activists. Kinyili of Mama Cash said another reason her organization joined the Global Resilience Fund is that it is critical to work "in collaboration with the community of women's funds… to mobilize our collective power."
Many of the funds involved are members of the Prospera International Network of Women's Funds, which comprises 38 funds from 33 countries, making grants in more than 170 countries. Prospera Deputy Director Alexandra Garita said women's funds are important allies for young women and girl activists globally because they can "quickly identify appropriate local women's organizations as partners" and get them money. She also said women's funds have accountability mechanisms in place "that guarantee transparency, ensure due diligence and allow for flexibility and [quick] feedback loops to share learnings in this rapidly changing context."
Some of the young women and girl activists of today will undoubtedly become the women movement leaders of tomorrow, and the Global Resilience Fund believes they deserve support, especially during the pandemic. Bransky of Purposeful said, "Now, more than ever, we must trust the leadership of girls and young women who work every day to build better worlds for themselves and us all. They are the ones [we've been] waiting for."