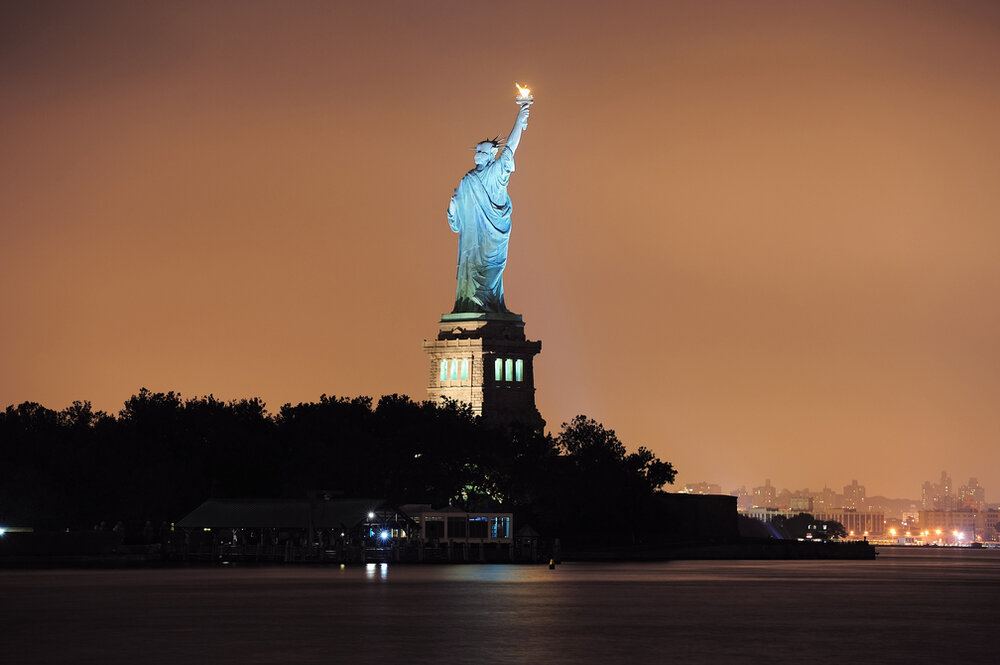 The New York City-based Vilcek Foundation may fly under the radar, but it has carved out a unique role for itself by expanding people's understanding of the enormous contributions that immigrants have made to the arts and sciences in the United States for the past 20 years.
It's a deeply personal mission for the foundation's namesake, Dr. Jan Vilcek. Born in what is now Slovakia in 1933 to a Jewish family, his parents placed Jan in an orphanage run by Catholic nuns to protect him from deportation to a concentration camp. After World War II, Vilcek went on to become a medical doctor and scientist in Czechoslovakia before defecting to America with his wife, Marica Vilcek, an art historian, in 1964. A year later, Vilcek joined the faculty of NYU School of Medicine.
In 2000, the Vilceks established the Vilcek Foundation with wealth derived from his research career. In 2005, the couple gave NYU School of Medicine $105 million for research, the establishment of several endowed professorships, and the renovation of laboratories. In 2011, Vilcek made a $21 million gift to NYU's Langone Medical Center to purchase and renovate a student dormitory.
The foundation has been awarding its Vilcek Prizes from the very beginning. "By highlighting and honoring the work of immigrants like Marcus Samuelsson, Titia de Lange, Yo-Yo Ma and Mikhail Baryshnikov, we maintain a focus on drawing attention to the positive value that immigration has to science, culture, the economy and society," Vilcek told me.
"What is unique about our approach to advocacy and dialogue about immigration in this country is that we have no political agenda. We are not lobbyists, and don't imagine ourselves to be policymakers."
In February, the foundation announced the winners of its 2020 Vilcek Prizes—nine prizes totaling $600,000—which serve as an extension of its mission to highlight the accomplishments of immigrants working in the U.S. The awards are the Vilcek Prize in Literature, the Vilcek Prize in Biomedical Sciences, the Vilcek Prize for Excellence, and a total of six Creative Promise Prizes in science and literature.
A month later, the foundation announced it allocated $150,000 for three 2021 Vilcek Prizes for Creative Promise in Biomedical Science to foreign-born researchers in biomedical science now living and working in the U.S. Since 2009, the foundation has awarded 29 Vilcek Prizes for Creative Promise in Biomedical Science, totaling over $1.2 million.
A Broad Portfolio of Prizes
For all of its prizes, the foundation convenes a jury of experts who review the candidates and advise a final decision for the approval of Jan and Marica Vilcek, President Rick Kinsel and the foundation's board.
"Depending on the prize, candidates are identified in a number of ways," Kinsel told me. "For the Vilcek Prizes for Creative Promise, we place an open call for applications, and candidates apply directly; for the Vilcek Prizes, we have experts who prepare a list of eligible candidates, then our jury reviews their credentials and their body of work."
The prize program has evolved and expanded over the years. The foundation initially only awarded a single prize in the categories of Biomedical Science and the Arts and Humanities each year. "We have since expanded the program with the Vilcek Prizes for Creative Promise, which award early- and mid-career immigrant artists and scientists," Jan said.
The foundation added two new prizes to its roster in the last two years. The first is the Vilcek Prize for Excellence, awarded to immigrants who have made a significant impact on American society and world culture, or to individuals who are dedicated champions of immigrant causes. The second is the Vilcek-Gold Award for Humanism in Healthcare, which recognizes a foreign-born individual who has made a demonstrable impact on humanism in healthcare through their professional achievements in the United States.
Applications are now open for the 2021 Creative Promise Prizes in Biomedical Science and Filmmaking, with a deadline of June 10. "We have also just renewed our partnership in providing a grant to the Hawai'i International Film Festival, in support of the New American Perspectives program for 2020," Kinsel said.
This program, focused on a sector that traditionally struggles to generate donor support, curates five films and presentations by five foreign-born artists to present at the festival, and supports panels, talks and educational outreach that are accessible to the local community on O'ahu.
Lessons Learned
"Our key takeaway from our work over the past 20 years is that work that is direct, accessible, and simple is most effective," Kinsel told me. "Our role as a philanthropic organization is to provide resources to projects internally and externally that accomplish and honor our mission. Quantitatively, over the past two decades, we have been fortunate to have the capacity to expand our programs, and our reach."
It's also safe to say that the foundation is operating in a philanthropic climate that has changed dramatically since 2000. "We need to center the voices and experiences of marginalized people in our work," Kinsel said. "If our organizations are committed to supporting the rights of immigrants, people of color, women, and LGBTQIA people, we need to speak out when these rights are threatened, and we must hold ourselves accountable to create platforms that amplify these communities' voices, work, and experiences."
All of which brings me back to the foundation's namesake. Vilcek's contention that his foundation isn't in the policy-making business doesn't mean that he won't speak out when he feels that marginalized people are being threatened. Back in 2017, he and his wife were among the funders who pushed back against President Trump's executive order barring the entry of people from seven predominantly Muslim countries and his administration's intention to end the Deferred Action for Childhood Arrivals policy. At the time, Kinsel said about the foundation's work in spotlighting the contributions of immigrants that "now, more than ever, we want to affirm their importance in American society, both in the past and present."
More recently, after President Trump sought to suspend all immigration citing COVID-19, the Vilceks spoke out in an open letter on the foundation's website, saying the action ran contrary to "the long-established tenet that America is a land of immigrants and is inimical to the overwhelming evidence that immigrants are an asset for this country. A high proportion of essential workers in our communities—in healthcare, in food service, and in public transportation—are immigrants."