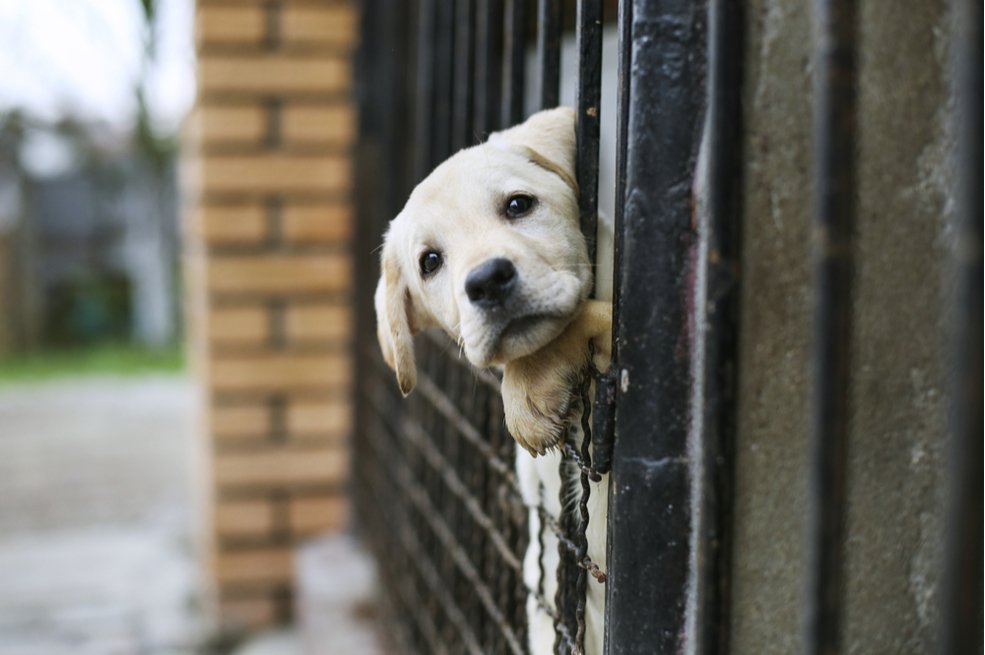 In Inside Philanthropy's weekly briefings, we provide an overview of what's happening in a particular area of philanthropy, loaded with links to our past coverage and State of American Philanthropy research. This week: animals and wildlife.
In a sentence: Animal and wildlife grantmaking represents a small share of overall philanthropic giving, but some large foundations are working in this space, and giving is increasing.
What's going on: Projects related to animals and wildlife collectively received about $1 billion a year in foundation grants for the years 2015 to 2018, Inside Philanthropy reported in our State of American Philanthropy paper on the topic. The amount has been growing annually, but still represents a small share of philanthropy.
Giving for animals and wildlife flows in three distinct directions, and funders tend to focus on one of the three: companion animals, farmed animals, and wildlife.
Almost half of all funding for animal organizations comes from PetSmart's corporate philanthropy, funded by customer check-out donations. Wildlife-focused organizations are funded by some of the world's largest private foundations. Giving for farmed animals is a more nascent sector, where a handful of nonprofits are funded mostly by small private and family foundations.
By the numbers: Institutional grantmaking related to animals and wildlife increased each year from 2014 to 2018, from $620.7 million awarded via 44,938 grants in 2014 to $1.3 billion via 58,535 grants in 2018. The number of U.S.-based grantmakers in the field is growing too, from just over 11,000 in 2014 to more than 14,000 in 2018.
Key funders: The leading funder of all animal and wildlife-related causes is PetSmart Charities, which gave more than $94 million for companion-animal welfare from 2014 to 2018, about 50% more than the next-largest grantmaker in this space, the ASPCA. Other major players include Maddie's Fund, the Walton Family Foundation, and Lilly Endowment.
Some of the biggest U.S. foundations support wildlife, including Margaret A. Cargill Philanthropies and the Gordon and Betty Moore and Richard King Mellon foundations.
Cari Tuna and Dustin Moskovitz's Open Philanthropy Project has become a significant giver in the farmed animal space.
A few celebrity donors also stand out. Katherine Heigl and her mom support animal welfare through the Jason Debus Heigl Foundation. Celebrity chef Rachel Ray donates funds raised through sales of her branded pet food. And Ellen DeGeneres's Ellen Fund focuses on wild mountain gorillas in Rwanda.
A lot of the major-donor money in this area is coming from tech, including Salesforce founder Marc Benioff and his wife, Lynne, who gave $10 million to protect whales.
Everything's Connected 
Many people perceive animals and wildlife as being in competition with humans for funding. But as with so many things, it's all interrelated.
There are links "between biodiversity loss, habitat destruction, resulting ecosystem imbalance, illegal wildlife trade and zoonotic diseases like COVID; environmental justice; and the twin existential threats of climate change and the extinction crisis," a fundraiser from Massachusetts wrote in an August 2020 survey IP conducted.
Indeed, there's a significant overlap between wildlife and conservation/environment funders, and some funders concerned about farm animals give at the intersection of agriculture and climate.
New and Notable
Wildlife funders are grappling with the field's racist and colonialist roots, and some are supporting efforts to improve relationships between conservation organizations and the Indigenous communities that coexist with wildlife.
In the companion-animals sector, funders are backing an effort to reimagine shelters by supporting animals and the people who care for them. The initiative is backed by some of the biggest names in animal philanthropy, including Maddie's Fund, Michelson Found Animals Foundation, and PetSmart Charities.
The development of alternative proteins is attracting increasing philanthropic support from those concerned about farm animals, including venture capital from entities like Chuck and Jennifer Laue's LLC Stray Dog Capital.
Food for Thought: Could philanthropy help prevent the next pandemic by stopping zoonotic diseases?
Read more: 
The State of American Philanthropy: Giving for Animals and Wildlife
More domestic violence shelters take pets. Philanthropy helped make that happen.   
Get to Know the Organization that Helps Animal Grantmakers Connect and Learn
How Animal Welfare Fundraisers Pivoted to Meet the COVID-19 Moment