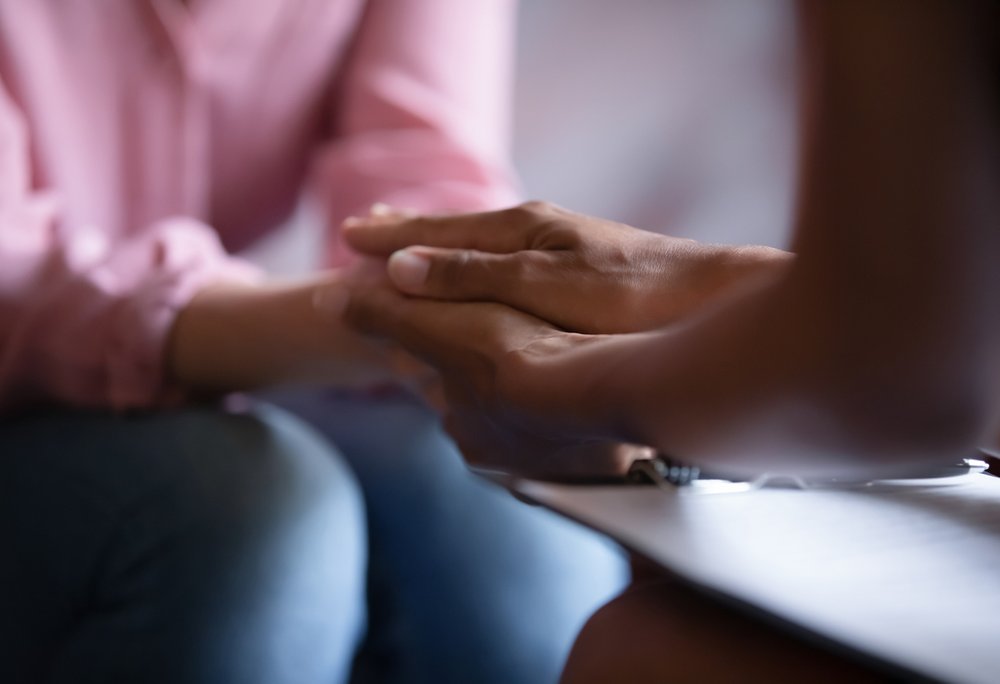 In Inside Philanthropy's weekly briefings, we provide an overview of what's happening in a particular area of philanthropy, loaded with links to our past coverage and State of American Philanthropy research. This week: mental health.
In a sentence: Research and services related to mental health could have enormous positive impacts across society, yet this area remains woefully underfunded by philanthropy. 
What's going on: 1 in 5 American adults experience mental illness in any given year—2 in 5 amid the pandemic—and the impacts of mental health issues extend far beyond the individual. Mental health affects families, communities and healthcare systems, and is interrelated with every major social issue. As Inside Philanthropy reported in our State of American Philanthropy paper on the topic, this is a vastly underfunded area in proportion to the pervasiveness, seriousness and impacts of the issue.
As the crushing realities of the pandemic and recent sharing by celebrities like Simone Biles have brought greater attention to mental health, there are some signs philanthropic giving in this area may be increasing. But it remains to be seen whether we're truly seeing the beginning of sustained uptick in what has long been a fairly small, stagnant funding stream.
By the numbers: Only about 1.3% of foundation giving went to mental health from 2015 to 2018. Only 5% of foundation spending on healthcare went to mental-health-focused organizations in those years.
Key funders: Institutional giving in this area is driven by small, often family-run foundations with a personal commitment to the issue—like the Stanley Family Foundation, which, in 2014, made a $650 million gift to the Broad Institute of MIT and Harvard for research on psychiatric disorders after a family member's diagnosis and treatment for bipolar disorder. Or the RADical Hope Foundation, established by Pam and Phil Martin after their son died by suicide.
Bloomberg Philanthropies stands out as a large foundation giving significantly in this area, with a focus on substance abuse and the opioid epidemic. Other well-known national foundations funding mental health include the Robert Wood Johnson Foundation, the Conrad N. Hilton Foundation and the Duke Endowment.
Smaller foundations focused on mental health may not give as much in terms of dollar amounts, but are important in setting priorities in the field. They include the Hogg Foundation, the Well Being Trust, and the Scattergood Foundation.
Where has philanthropy been? 
Philanthropic support for mental health lags far behind other health and social issues—why?
Some suspect it's because mental health is so complex. Solutions tend to be multifaceted, involving scientific research as well as care, counseling and a rethinking of the criminal justice system. ("The biggest mental health institutions in the United States are our prisons and jails…. Incarceration is both a cause of, and a failed response to, mental health issues," wrote Ken Zimmerman in Inside Philanthropy last year.)
Mental health isn't an area where funders can count on quick, measurable impact or feel-good stories from grantees.
New and notable
There's a new affinity group for mental health donors. Mindful Philanthropy launched in 2020.
Corporate donors have long shied away from this issue. That may be changing. In 2020, Morgan Stanley launched the Morgan Stanley Alliance for Children's Mental Health. They hope to encourage more private-sector donors to support mental health.
Students are a priority. In response to the youth mental health crisis of the pandemic, Blue Shield of CA donated $1 million to expand support for mental and behavioral health services in California schools. This year, the Kresge and Robert Wood Johnson foundations and the Lilly Endowment made big gifts to universities for mental health care and research.
Food for thought
"There's growing recognition that longstanding philanthropic priorities can't be addressed without addressing mental and behavioral health more broadly." — Ken Zimmerman, here.
Read more: 
The State of American Philanthropy: Giving for Mental Health
Mental Health Needs to Be a Top Priority for Philanthropy. Here's Why
Amid Hopeful Signs, This Is the Moment for Philanthropy to Buckle Down on Mental Health
Philanthropy Must Invest in BIPOC Mental Health for a More Equitable Society
How a New Foundation Seeks to Decriminalize Mental Illness
In Pandemic, Mental Health Charities Struggle with Fundraising Challenges and Increased Need
How 4 Funders Are Addressing Mental Health, as Anxiety and Depression Spike During Crisis