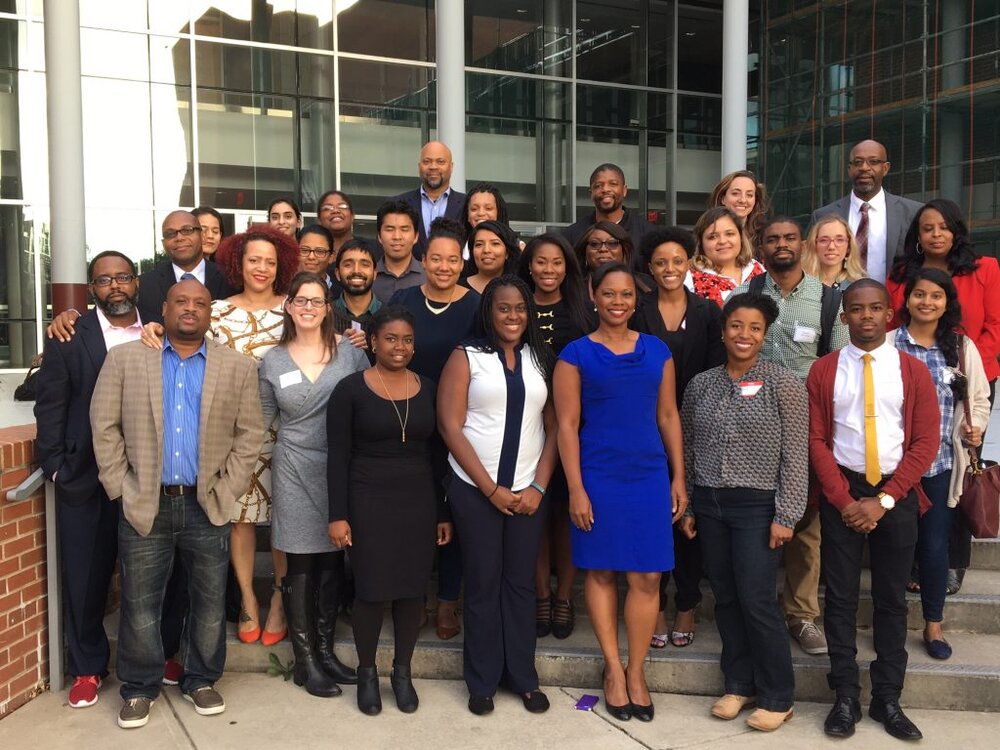 Last September, while looking at Borealis Philanthropy's Racial Equity in Journalism Fund, I cited data from the Foundation Center finding that between 2009 and 2015, only 6% of the $1.2 billion in grants invested in journalism, news and information in the U.S. went toward efforts serving specific racial and ethnic groups, and only 7% toward efforts serving economically disadvantaged populations.
At the time, the figure represented an abstract metric illustrating philanthropy's scant support for journalists of color. A year later, however, the real-world implications resulting from this funding blind spot are coming into sharper focus. First, COVID-19 underscored "the need for trusted news sources that prioritize the needs of underserved communities, who will be among the most impacted," said Craig Newmark, whose philanthropy supports the Borealis fund.
Meanwhile, "as ongoing racial inequality roils the country, too few of the journalists tasked with investigative reporting come from the communities suffering the most. This is bad for journalism and bad for democracy," said Nikole Hannah-Jones, "1619 Project" creator and co-founder of the Ida B. Wells Society for Investigative Reporting. Society suffers because journalists of color "consistently bring credibility and accuracy to the coverage of our multiracial democracy," yet "consistently struggle to gain the types of resources that allow them to have a broad and sustained impact."
Hannah-Jones' organization seeks to change this dynamic by increasing the ranks, retention and profile of reporters and editors of color in the field of investigative reporting. The society has received support from some of philanthropy's top funders, many of which have ramped up efforts to cultivate this historically overlooked demographic in recent years.
"We Had Hit on a Need"
The story begins in the spring of 2015, when four Black journalists, Hannah-Jones, Ron Nixon, Corey Johnson and Topher Sanders, acknowledged the lack of journalists of color doing investigative reporting.
"Across the media landscape, there were not a lot of Black, Asian, Latinx or Native journalists doing investigative reporting, largely, we thought, because people in those organizations don't see these folks as the types to do investigative reporting, so those journalists are not given opportunities to do so," Nixon recalled. "We wanted to do something to change that—to train and prepare a pipeline of people to do investigative journalism."
In February of 2016, the four founders convened a meeting in Memphis, the city where Wells began her journalism career, and laid out their vision. They named their organization after the journalist, suffragist and civil rights pioneer Ida B. Wells (1862-1931), whose reporting exposed the scourge of lynching to a national and international audience.
In August, with support from Open Society Foundations, Ford Foundation and the CUNY Graduate School of Journalism, the society officially launched at the National Association of Black Journalists convention in Washington, D.C. Within a few days, 600 people signed up as members. The society's first three investigative reporting boot camps sold out within days. "It became immediately clear that we had hit on a need," said Hannah-Jones.
Knight's Game-Changing Gift
The society's four founders ran the organization during its first year while simultaneously working full-time jobs. The team, Hannah-Jones said, was "stretched thin." Then, in 2017, the Knight Foundation gave the society a $150,000 grant to hire a full-time staffer and expand its training program.  Hannah-Jones called the commitment a "game changer for our burgeoning organization."
At the time, Jennifer Preston, Knight's vice president for journalism, framed the commitment within the foundation's expanding efforts to advance diversity and excellence in journalism.
"Journalism's future depends on accurate reporting around topics of great civic concern. This means we need more journalists of color, bringing diverse voices and perspectives, working in data journalism and on investigative reporting projects," Preston said.
Speaking to NiemanLab about the Knight gift, Hannah-Jones said, "If we do this right, it's going to make it much harder for newsroom managers to pretend they can't find people to fill positions," she said. "When they say, 'We can't find anyone who is qualified,' we can give them people. And we will know exactly what these people can do, because we trained them."
Other funders and supporters of the society include the Economic Hardship Reporting Project, the Google News Lab, the Democracy Fund, and BuzzFeed. In August of 2019, the society announced it would be housed at the Hussman School's Reese News Lab at the University of North Carolina, Chapel Hill. The society also has a student chapter at Howard University.
Adapting to New Reality
When it became clear that COVID-19 was disproportionately affecting communities of color, the society created a virtual workshop series from April 29 to May 6 to sharpen the investigative reporting skills needed to better cover issues of race and ethnicity. The workshops explored reporting fundamentals like building trust with sources and examined issues specific to COVID-19 reporting.
"As COVID-19 shutdowns began across the country, journalists found themselves living the story as well as covering it. The society immediately understood that we had to adapt our in-person trainings for online, but also that we needed to be helping our members with the knowledge and skills to cover this unprecedented story," said Hannah-Jones. Additional training and networking opportunities include:
The Data Institute, a free two-week workshop where society and ProPublica journalists teach participants how to use data, design and code. The society has funded and selected students for the workshop since 2018. The workshop is open to Ida B. Wells Society members. Membership is free; applicants can sign up here.

The Ida B. Wells Society/OpenElections Summer Program, which provides six students from a historically black college or university with the opportunity to obtain precinct-level election results and convert them into data-driven stories.

The Ida B. Wells Society for Investigative Reporting Fellowship Program, a year-long, intensive, no-cost training program that will bring fellows to New York City to learn in-depth investigative reporting techniques from some of the most accomplished journalists in the field. The New York Times is a program partner.
By providing "training of the highest caliber to help journalists of color," Hanna-Jones wrote on the Knight Foundation's blog, the society seeks to "rid newsrooms of the excuses they've so long used, as we will know there is a pool of qualified applicants—because we will have trained them."
"Somewhat of a Sea Change"
The Foundation Center data attesting to philanthropy's scant support for journalism of color analyzed grants from 2009 and 2015—the year when Hannah-Jones, Nixon, Johnson and Sanders first met to discuss what would end up being the Ida B. Wells Society for Investigative Reporting.
The intervening five years provide cause for cautious optimism. Knight Foundation investments in cultivating journalists of color include support for City University of New York's Graduate School of Journalism diversity initiative and journalism programs at historically black colleges and universities, plus organizations such as the National Association of Black Journalists, the National Association of Hispanic Journalists, the Asian American Journalists Association, and the Robert C. Maynard Institute for Journalism Education.
In 2018, the Democracy Fund laid out its own roadmap, highlighting its partnerships with key players, including Knight and Open Society Foundations, which support the society's data training, and the Ford Foundation, which supports the National Association of Black Journalists.
In May of 2019, the TEGNA Foundation announced a slate of grants to support training for "the next generation of diverse journalists." Three months later, ProPublica's Lena V. Groeger noted that over 100 journalists and journalism students partook in the Ida B. Wells Society-funded Data Institute.
And in April, Borealis Philanthropy's Racial Equity in Journalism Fund awarded $2.3 million in grants to 16 news organizations serving audiences historically under-served by mainstream media. The fund's program officer told me that a big priority will be expanding networking opportunities for publishers and journalists of color.
A month later, Poynter's Mark J. Rochester reported that "over the course of just a few weeks, there were a handful of significant developments in diversifying investigative journalism—a specialized reporting area long criticized for its lack of diversity." Most applicably, the Associated Press appointed Ida B. Wells Society co-founder Ron Nixon as its global investigations editor.
"It's inspiring to see so many people of color in these positions," Nixon said. "While we have seen people of color in leadership roles in the newsroom before, this is somewhat of a sea change. Investigative reporting units are the high-profiled departments that produce agenda-setting journalism. These are not positions where you have seen people of color in any large numbers before. So this is significant."