A key operating principle at Inside Philanthropy is the idea that charitable giving is a form of power. Sure, it may also be a form of altruism, generosity and sometimes even penance. But at its core, philanthropy is a way for people to transform private dollars into power.
Power is a tricky concept. For some, it represents an evil to rail against. For others, it's a goal to strive for. For us, power is more neutral in value, a capacity that you can gain or lose.
Simply, power is the ability to make things happen. And everyone on this inaugural edition of IP's Power List has that ability through philanthropy.
To be clear, this is not a result of sheer dollars alone, and the following is not your typical ranking of the wealthiest or even most generous Americans. We sought to compile a different kind of list—mapping out this complex and dynamic sector through a wide-ranging list of 100 key players who are making things happen.
As a result, there are some big donors who aren't on the list and some relatively small donors and up-and-coming decision-makers who are. Our guiding criteria involved some combination of money and an ability to do things with it. That could mean a proven track record, a far-reaching platform, or outsized influence in a specific field or geographic area.
To come up with the list, IP's reporting and editing staff took into account people who (1) have wealth themselves, (2) have control over the wealth of other people or institutions, or (3) have influence over how philanthropic wealth is used. And because power is always shifting, we also considered people who (4) have potential—people with significant capacity to do a lot more than they have so far.
The result is a panoramic tour of a fast-changing philanthrosphere with a few kinds of power players. There's a bunch of top individual donors and donor couples, as you might imagine—many of them billionaires distributing tens or hundreds of millions of dollars a year (or even more, in a few cases). Plenty of big foundation leaders make the list, too, given the large grantmaking budgets they command. But we've also spotlighted leaders of smaller foundations and funding intermediaries whose power derives less from the size of their checkbooks than the influence of their ideas or their savvy as organizers. Also making the list are celebrities whose enormous cultural presence gives their philanthropy additional weight. And while most of the people on the list have national profiles, we've included local power players who are having profound impact through place-based giving.
To be honest, we don't necessarily like that all of the people on this list have as much power as they do, and we usually wish others had more. For starters, philanthropy remains a predominantly white, male space, despite promising new efforts that emerged in the past year seeking to correct that imbalance. Power is rarely distributed fairly, and throughout Inside Philanthropy, you'll find many critiques of both the people on this list and the systems that have allowed them to accumulate so much influence in the first place.
But power must be watched closely, and that's what this list is all about. This is who we are watching, and who we think you should be watching—the people making things happen.
Before we get started, some important caveats:
While we followed a certain methodology, this list is admittedly subjective. It is not a definitive or quantitative list ranked by hard data (it's not even ranked).
For donor couples who give as a joint project, we counted each duo as one entry (yeah, we know, this is kind of a cheat).
To narrow things down, this list comprises U.S.-based givers only. And everyone on the list must actually carry out some form of philanthropy. We've left out influencers from philanthropy-serving organizations, journalism, academia, and so on.
This list almost certainly misses major giving by anonymous donors operating within a shadowy ecosystem of donor-advised funds and LLCs. As we compiled this list, we were constantly reminded of the growing lack of transparency around today's big philanthropy.
All that is to say, we are surely guilty of some oversights and missteps. But we call it like we see it. Apologies to everyone whose boss is quietly fuming at being excluded. Enjoy the list and be sure to click the links to go deeper into IP's extensive coverage of its subjects. Forward all complaints and suggestions for future Power Lists to editor@insidephilanthropy.com.
And now, without further hedging, here's IP's very first Power List!
---
The IP Power List
Bill Ackman: The high-profile investor, a longtime backer of groups working for criminal justice reform and other causes, recently stepped things up in a big way, setting aside $1.3 billion in stock for philanthropy—portending even bigger giving to come.
Elizabeth Alexander: Presiding over an endowment just north of $8 billion, the Andrew W. Mellon Foundation president—an acclaimed poet and scholar—led the funder's 2020 pivot prioritizing social justice in all of its grantmaking.
Wallis Annenberg: She runs one of the largest foundations in Los Angeles, overseeing more than $100 million in grants a year. If the Annenberg name rings a bell, it's because it's affixed to cultural and educational institutions all over L.A. and beyond.
Philip and Nancy Anschutz: Colorado's richest couple are also its biggest philanthropists, giving tens of millions annually to a long list of local nonprofits. Their rise as mega-donors is a case study in how swelling regional wealth is turbocharging place-based giving.
Laura and John Arnold: The couple gave over $500 million last year to tackle a range of top challenges facing the U.S. Their biggest impact so far has been on criminal justice, but the Arnolds have also become important advocates for philanthropy reform.
Lawson Bader: The most effective conservative policy nonprofits all have one thing in common: support from DonorsTrust, the right's favorite policy-oriented DAF sponsor. At the helm, Bader has steered the lean outfit through a period of rapid growth.
Steve and Connie Ballmer: The complexities of U.S. poverty scare away a lot of billionaire donors. Not the Ballmers, who've tapped a vast Microsoft fortune to bankroll both place-based and national anti-poverty work.
Rich Besser: The head of the Robert Wood Johnson Foundation commands the nation's largest health philanthropy, which made $600 million in grants in 2020 in pursuit of an ambitious agenda of health equity, and a growing focus on structural racism.
Jeff Bezos: The richest person on the planet holds a frightening amount of power, including in philanthropy. His $10 billion Bezos Earth Fund makes him the largest climate donor to date, and he gives millions for education, homelessness and other causes. Bezos hasn't made a dent in his $210 billion fortune, meaning future giving could reshape entire fields of nonprofit work.
Marc and Lynne Benioff: Marc's company, Salesforce, has helped to reimagine corporate philanthropy and catalyze greater giving across the tech sector. Meanwhile, he and Lynne have made big gifts to the Bay Area community.
Fred Blackwell: It's hard to think of a more forward-leaning community foundation than the San Francisco Foundation. Under Blackwell, it's been ahead of the curve on racial justice, and is also a key leader in taking on the Bay Area's urgent housing crisis.
Michael Bloomberg: Bloomberg is among the highest-impact mega-donors of our time, melding the power of government and philanthropy to get things done—including saving lives in developing countries by fighting tobacco use, improving road safety and shuttering coal power plants across the U.S.
Sergey Brin and Nicole Shanahan: Now worth north of $100 billion, Google's co-founder has been quietly ramping up his giving for years—most recently in tandem with his wife, Nicole Shanahan.
The Buffett Family: Warren Buffett's vast wealth powers much of the Gates Foundation's grantmaking, and also the giving of four family foundations run by his three children—Susie, Peter and Howard, including the world's top funder of reproductive rights, the Susan Thompson Buffett Foundation.
James Canales: You won't find a more astute philanthropoid than Canales, who speaks out on a range of issues facing the sector while he works to transform the $2 billion Barr Foundation from a family-run outfit into an independent grantmaker.
Don Chen: The Surdna Foundation is not the biggest social justice funder, but it has a reputation for punching above its weight, blazing new trails under CEO Chen in areas like environmental justice and impact investing.
Ray and Barbara Dalio: Tapping one of world's largest hedge fund fortunes, the Dalios have now moved more than $5 billion to a range of causes—including the environment and education in Connecticut, where Barbara has emerged as a key player.
Vanessa Daniel: Daniel founded Groundswell Fund, an important backer of reproductive justice and other causes, led by women of color and transgender people of color. Groundswell's Open Letter to Philanthropy is a powerful call for change.
Quinn Delaney and Wayne Jordan: Tapping a real estate fortune, this wealthy Bay Area couple has turned their Akonadi Foundation, led by influential President Lateefah Simon, into a key racial justice funder and proponent of trust-based philanthropy.
Michael and Susan Dell: The Texas couple has kept a low profile even as they've tapped a $50 billion tech fortune to scale a grantmaking outfit that works in the U.S., India and Africa and now gives almost as much as the Rockefeller Foundation.
Ellen Dorsey: As head of Wallace Global Fund, Dorsey exemplifies the soft power that smaller grantmakers can wield through her formative support of two movements that transformed climate discourse—fossil fuel divestment and the Sunrise Movement.
Jack Dorsey: Like fellow "apex donor" MacKenzie Scott, Dorsey is shaking up the traditional philanthropy models by making large unrestricted gifts to historically undercapitalized institutions—while tracking his gifts in a public spreadsheet.
Stanley and Fiona Druckenmiller: The hedge fund couple's large-scale giving mostly focuses on low-income children and families—with huge gifts to scale the Harlem Children's Zone and bankroll Blue Meridian Partners, the anti-poverty pass-through.
Farhad Ebrahimi: The founder of the Chorus Foundation is an outspoken critic of philanthropy and advocate for change. More than the amount he gives, his ideas and organizing heft have made him an influential figure.
Bill Gates: His reputation has taken a beating lately, but make no mistake: Bill Gates remains the world's most powerful philanthropist, with unmatched global influence and a $130 billion fortune that will fuel outsized giving for decades to come—notwithstanding the uncertain future of the foundation he built with Melinda French Gates.
Melinda French Gates: If she walks away with a big chunk of the family fortune, Melinda—who already has enormous power as co-pilot of the world's largest foundation—could emerge as an independent mega-giver backing gender equity.
Dan Gilbert: The Quicken Loans billionaire, who's been called Detroit's "shadow mayor," owns more than 100 city properties, and his philanthropy has helped reshape downtown (not to everyone's liking). He's planning to give at least $500 million more.
Tim Gill: He's been a pivotal donor and strategist behind the push for LGBTQ equality for more than two decades. And he's not done yet, with the Gill Foundation funding for the long haul to eliminate all forms of discrimination against LGBTQ Americans.
Reed Hastings and Patricia Quillin: The Netflix co-founder and his wife back a range of education and social causes. Their $120 million gift to HBCUs was one of the largest from a couple or individual toward racial justice after George Floyd's death.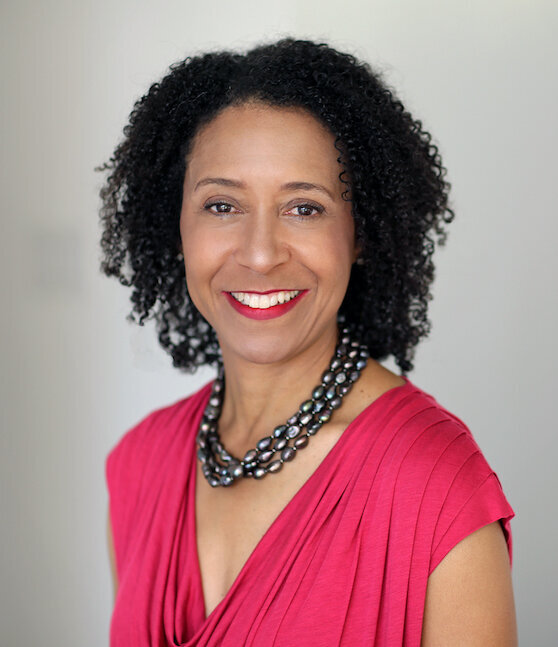 Crystal Hayling: The Libra Foundation executive director is a powerful voice pushing philanthropy to fight for racial justice. She was key to creating the Democracy Frontlines Fund, which recruited many unlikely funders to back Black-led movement groups.
Stephen Heintz: Heintz, who directs the Rockefeller Brothers Fund, is an important thought leader in the sector and an effective advocate for mission-aligned investing, making global headlines when RBF divested from fossil fuels.
Lyda Hill: Hill is a kind of mega-donor we don't see enough of—a hugely successful female entrepreneur who's become a major philanthropist. Her Dallas-based foundation makes grants in several areas, with the biggest gifts going to the life sciences.
Mellody Hobson and George Lucas: The couple are drawing on Lucas's $7 billion "Star Wars" fortune to support education and the arts, including by building a major new museum. Hobson is a canny power player in her own right, sitting on a range of boards.
Amos and Barbara Hostetter: Through their Barr Foundation, Boston's most important philanthropy, this billionaire couple is building a strong template for sophisticated place-based giving.
Alberto Ibargüen: A consummate philanthropy insider who seems to know everybody, Ibargüen has led the Knight Foundation to embrace experimentation in its work to support journalism, the arts, and U.S. democracy writ large.
LeBron James: The NBA legend is leading a new wave of athlete activism and philanthropy, including big giving for education in his hometown of Akron. With a half-billion in the bank, we suspect LeBron is just getting started.
Van Jones: We weren't planning to put the activist and commentator on this list—until Jeff Bezos descended from space to give Jones $100 million to distribute to whichever nonprofits he chooses. (Celebrity chef José Andrés got the same amount.)
Michael Jordan: Jordan has made a series of multimillion-dollar gifts to social justice and health causes. Leveraging his celebrity, his global brand, and a $1.6 billion fortune, MJ is poised to become a formidable philanthropic force.
George Kaiser: The Tulsa, Oklahoma, billionaire has made a huge mark on his hometown with prolific giving for education and health, as well as a $465 million public park. He's also been a quiet proselytizer of philanthropy among his fellow uber-rich.
Eric Kessler: Since he founded Arabella Advisors in 2005, Kessler has built a complex network of nonprofit funds and pass-through entities that now channel hundreds of millions toward progressive causes annually—giving that soared under Trump.
Roger Kim: Overseeing the Climate and Clean Energy Equity Fund, this savvy donor organizer has been channeling millions toward strategic, state-based climate justice work since 2016. With a big grant from Bezos, the fund is now operating in 10 key states—and getting results.
Richard and Nancy Kinder: The couple's family foundation is laser-focused on Houston, drawing on a huge energy fortune to give tens of millions in grants annually—including for ambitious public parks projects that are changing the city's geography.
Vanessa Kirsch: The godmother of venture philanthropy has built New Profit into a top funding intermediary that remains dedicated to backing "social entrepreneurs"—while evolving dramatically to support more community-based grantees.
Phil and Penny Knight: The Nike founder has attracted criticism for his unimaginative giving to favored universities. And yet, the couple's philanthropy is the largest in Oregon, and they've made truly game-changing higher ed and medical research gifts.
Charles Koch: The infamous conservative mega-donor remains a huge backer of right-wing campus research. But he defies easy stereotypes: bankrolling criminal justice reform, challenging a globalized U.S. foreign policy, and even backing anti-poverty work.
Larry Kramer: The Hewlett Foundation is a major player in areas like climate change and global development. Kramer has amplified that influence with prescient bets on cybersecurity and economic theory, as well as philanthropy commentary that often cuts against current trends.
Peter Laugharn: An expert on global development, Laugharn has been quietly sharpening the Hilton Foundation's priorities. And he has a lot more money to work with thanks to a $3.4 billion infusion following the death of Barron Hilton in 2019.
Mark Malloch-Brown: Taking the helm of the Open Society Foundations at a critical juncture, Malloch-Brown is spearheading a major transformation of its program areas at a moment of growing concern over OSF's future after George Soros, 90, is gone.
La June Montgomery Tabron: Working her way up from the Kellogg Foundation's finance office, Tabron now oversees an $8 billion institution that is squarely focused on promoting equity, and was centering race in its work long before other funders.
Dustin Moskovitz and Cari Tuna: Tapping a $24 billion Facebook fortune, Moskovitz and Tuna move over $200 million a year through the innovative grantmaking outfit Open Philanthropy toward work on criminal justice reform, global health and more.
Gordon and Betty Moore: The couple's foundation, with assets of $7 billion, supports science, conservation, health and Bay Area causes. They've also made huge university gifts, and at 92, Gordon is still worth over $11 billion. More big giving surely lies ahead.
Mike and Sukey Novogratz: Novogratz's fortune has soared with the cryptocurrency boom, fueling growing giving for criminal justice reform, where the couple has emerged as a leading funder, backing causes like the elimination of cash bail.
Craig Newmark: The quirky billionaire founder of Craigslist has emerged as one of the most active and interesting mega-donors in recent years. Newmark has a timely portfolio of interests, including journalism and preserving democracy.
Pierre and Pam Omidyar: They give big for innovative philanthropy through outlets like the Omidyar Network and First Look Media. And they aren't afraid to push boundaries, including by funding worker power and economic justice, a rarity among billionaires.
John Palfrey: He's still pretty new in his job atop the MacArthur Foundation and it's too early to say much about Palfrey's impact. But he's among a small elite of foundation chiefs that command a grantmaking budget of hundreds of millions of dollars.
Barbara Picower: Her $4 billion JPB Foundation is a top funder of progressive causes, known for its large multi-year general support grants. "Get to know Barbara"—a leader who's very hands-on in her late 70s—and some serious money may follow.
Art Pope: Pope has melded philanthropy and politics to push North Carolina to the right. But he's also a player in the larger world of conservative giving, chairing the Lynne and Harry Bradley Foundation and his own John William Pope Foundation.
Laurene Powell Jobs: While it's hard to know what's going on behind the scenes, the Emerson Collective's ever-growing reach is clear. Whether it's saving journalism, the planet, or DACA youth, Powell Jobs always seems to be part of the action.
The Pritzker Family: This sprawling clan of billionaires includes many philanthropists—including Nicholas and Susan Pritzker, who run the Libra Foundation, a keystone for social justice philanthropy, and JB Pritzker, a top donor to early childhood learning who's now governor of Illinois.
Jeff and Tricia Raikes: Jeff is a rarity among top donors—an older white guy from tech who preaches racial justice giving. That's one priority of the family foundation run by the former Gates Foundation CEO and his wife, which made $32 million in grants in 2020.
Rip Rapson: The Kresge Foundation's head has been ushering a staid legacy funder into the modern era. Rapson is also a prescient thought leader on topics like urban policy and climate adaptation.
Rihanna: With nearly 200 million followers on Twitter and Instagram, the global pop sensation has the unique ability to wield money and influence, with her Clara Lionel Foundation focusing on climate resilience, health and global education.
Nancy Roob: Roob rounded up a bunch of billionaires to give big for poor young people and families through Blue Meridian Partners. And then she put even more money on the table by orchestrating the Edna McConnell Clark Foundation's shift to spend-down.
Carmen Rojas: While new to the job, the Marguerite Casey Foundation CEO is one to watch as she doubles down on the funder's progressive mission. A national leader in economic justice, Rojas is also the youngest Latina to helm a national endowed foundation.
Robert Ross: While the California Endowment is ostensibly focused on health, Ross' forceful progressive leadership has turned one of the state's largest grantmakers into a key funder across a range of social justice and equity issues.
Susan Sandler and Steve Philips: While the foundation created by her parents, Herb and Marion, continues to give big for progressive policy work and biomedical research, Susan is piloting her own grantmaking fund to support grassroots organizing with her husband Steve, an influential progressive strategist.
MacKenzie Scott and Dan Jewett: It's hard to overstate just how influential Scott's groundbreaking giving has become, now done in tandem with husband Jewett. Her giving to date stands at a staggering $8.5 billion, and it has come alongside a strengthening critique of the systems that contributed to her immense wealth (albeit with little procedural transparency). Scott's grantmaking has already transformed whole sections of the nonprofit ecosystem.
Eric and Wendy Schmidt: The former Google chairman's fortune keeps growing—now over $22 billion—and so does this couple's philanthropic footprint. The Schmidts are influential backers of science research, climate and the environment, and youth.
Lynn Schusterman: Even as she's handed leadership over to her daughter Stacy, it's hard not to think of Schusterman as the key figure behind a family foundation that gives out around $150 million a year for K-12, Jewish life, and progressive causes.
Stephen Schwarzman: The private equity billionaire doesn't spread his money far and wide. Instead, his thing is making nine-figure gifts to elite institutions—like the $350 million he gave to MIT to address the rise of artificial intelligence.
Rajiv Shah: Since Shah took over this storied Rockefeller Foundation, we've seen some big moves, including the controversial abandonment of 100 Resilient Cities, a $1 billion commitment to green recovery, and a heightened focus on quantifying impact.
Sonal Shah: As anti-Asian hate surged in the past year, philanthropy responded, an overdue correction after years of neglect. Shah—a scholar and former Obama administration official—leads the new Asian American Foundation, which has taken in an eye-popping $1.1 billion.
The Simons Family: A mathematician turned top hedge funder, Jim Simons and wife Marilyn fund science research, while also bankrolling a philanthropic dynasty that includes Nat Simons and Laura Baxter-Simons, who are behind Sea Change, one of the country's largest climate funders. Laura Simons and Mark Heising's foundation backs climate too, along with science and early ed. And don't forget daughter Audrey Cappell, whose Foundation for a Just Society funds human rights of marginalized women, girls and LGBTQI people.
Jeff Skoll: Through his foundation's grantmaking programs and its high-profile annual forum, Skoll oversees an ever-growing ecosystem of social entrepreneurs working around the world. He's also a nimble funder, mounting a range of efforts through 2020 in response to COVID-19.
Robert F. Smith: Smith is best known for his pledge to wipe out the student loan debt of the Morehouse College class of 2019. He's made other big gifts for racial equity and is a huge environmental donor. His name also came up in a tax evasion case.
Lisa Sobrato Sonsini: Drawing on a Silicon Valley real estate fortune, the Sobrato family has emerged as one of the Bay Area's most important local funders. A lot of the credit for that goes to Lisa, who is deeply plugged into the region's nonprofit sector.
The Soros Family: With authoritarianism on the march worldwide, George Soros has sharpened the focus of the famously undisciplined Open Society Foundations—now led by seasoned global leader Mark Malloch‐Brown. Right now, his youngest son Alex Soros seems best positioned to become the key family leader within the foundation after George has passed.
Andrew Steer: The former head of the World Resources Institute leads the $10 billion Bezos Earth Fund, now the world's largest private funder of work on climate change. With a billion a year in anticipated giving, he'll be hugely influential in the field.
Jon Stryker: The billionaire heir to a medical devices fortune has been bankrolling the Arcus Foundation for years, building it into the largest funder of LGBTQ causes in the world, and the most important grantmaker giving to protect primates.
Mark Suzman: The CEO of the Gates Foundation holds the top job at a critical moment for the foundation, tasked with keeping it on the rails as Bill and Melinda's divorce creates uncertainty around a $5 billion annual grantmaking operation.
Nicole Taylor: As head of the Silicon Valley Community Foundation, Taylor oversees the largest community foundation and one of the largest grantmakers in the country. SVCF has been an important force in Bay Area pandemic recovery.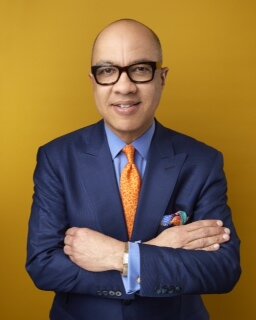 Edgar Villanueva: His 2018 book "Decolonizing Wealth" made Villanueva one of the most powerful voices disrupting philanthropy. He continues that mission through an initiative by the same name, including its Liberated Capital giving circles.
Darren Walker: The Ford Foundation's high-profile CEO—he's been profiled in the New Yorker and on "60 Minutes"—may be the most influential leader in philanthropy today, pushing the sector in new directions on inequality, impact investing, and more.
Gloria Walton: Walton leads the Solutions Project, one of three climate justice intermediary funds that each received $43 million from Jeff Bezos; Walton has emerged as an important advocate for investment in BIPOC-led groups.
The Walton Family: The board of the Walton Family Foundation, which gives more than $500 million a year, is now entirely composed of third-generation heirs, including Carrie Walton Penner and Lukas Walton, each of whom has spent years honing their skills as philanthropic leaders. Meanwhile, Alice Walton believes all Americans should have access to world-class art—and has the resources to help make it a reality.
Sarah Williams: Propel Capital's resources are modest. But it's become one of the most important funders of progressive organizing and advocacy over the past five years, including prescient bets to help flip key swing states like Arizona.
Oprah Winfrey: Education and youth are Oprah's leading causes. But she draws just as much of her power from her fame. When Oprah speaks, America listens. We certainly did when she pledged $12 million in COVID relief last year.
Hansjörg Wyss: The Swiss-born billionaire has donated hundreds of millions for land in the West and pledged $1 billion toward conservation. Wyss has also given huge gifts to Harvard and is a huge, if quiet, donor to progressive causes.
Teresa C. Younger: Nearly 50 years after its founding, the Ms. Foundation for Women remains a key player in funding for women and girls. CEO Younger is also involved in several leading-edge initiatives such as Grantmakers for Girls of Color.
Mark Zuckerberg and Priscilla Chan: While Mark spends his days wrestling with the Frankenstein's monster he created, he and Priscilla helm the ever-evolving Chan Zuckerberg Initiative, a major funder in domains like education, criminal justice and biomedical research. The couple also tested the limits of philanthropy's role in elections in 2020, giving hundreds of millions toward election integrity.