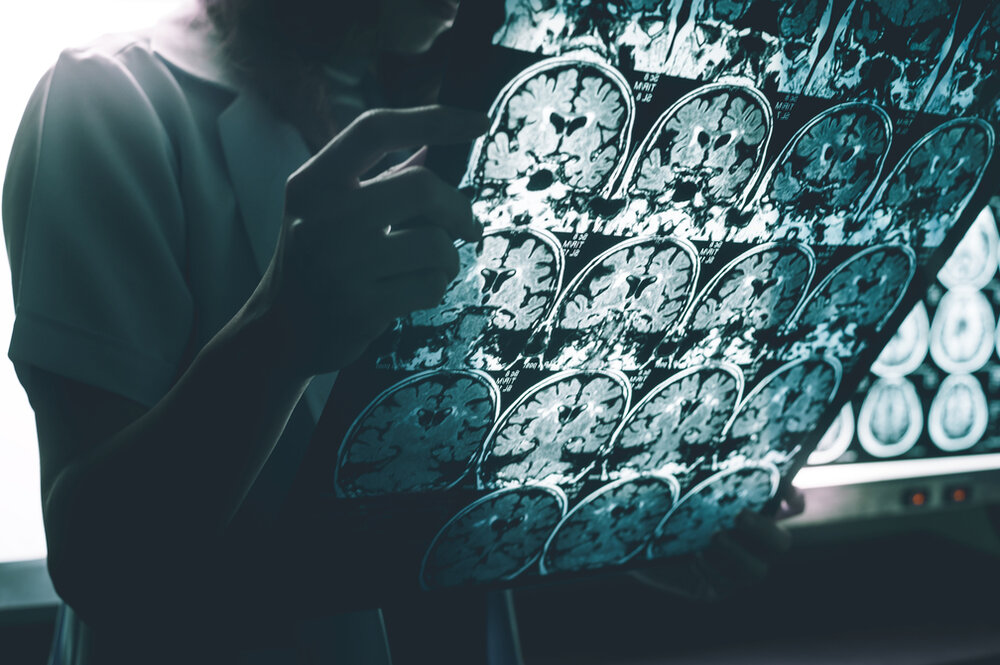 When we see a wealthy philanthropist demonstrating strong support for a specific disease or health condition, there's often a close personal connection. But at Edward Jones, a financial services company named for its founder, there are thousands of personal connections that led it to become a leading corporate supporter of Alzheimer's care and research.
The Fortune 500 company serves individual investors, and while it may not have the name recognition of similar companies that have advertised more aggressively, after nearly 100 years in business, the St. Louis-based company has more branch offices nationwide—14,200—than any other brokerage firm. More to the point, as a personal investment company, many of its 7 million clients are retired or approaching retirement age, or making financial decisions that may involve care for an aging parent. And all too often, that means Alzheimer's disease is an unfortunate reality.
All this was behind a recent $25 million commitment by Edward Jones to the Alzheimer's Association, the leading volunteer organization focused on the dementia-causing disease.
Although Alzheimer's can and does strike younger people, the risk of the condition rises significantly with age. With no cure or effective treatments, the symptoms of dementia caused by the disease can prompt premature retirement, or require round-the-clock care for sufferers. These impacts are financial as well as personal for the individuals and families involved, which is what drove Edward Jones to concentrate its corporate giving on the condition, explained Ken Cella, principal at the company's Client Strategies Group.
"We're in the business of helping people and making a meaningful difference in their lives, and the primary way we do that is through understanding their financial goals," Cella said. "But then they get to that time in their lives and find that someone has Alzheimer's, and a lot of times, it rocks that family financially." In fact, the company estimates that 150,000 of its clients and families are dealing with Alzheimer's or another form of dementia.
Even the Edward Jones clients that haven't already experienced Alzheimer's firsthand are taking it seriously, Cella said. A recent survey by the company that questioned thousands of respondents across all age groups found that Alzheimer's was the single-most feared health condition, not an unreasonable concern.
Edward Jones started up its Alzheimer's giving five years ago when it committed $25 million to the Alzheimer's Association. In 2016, the company also signed on as the first national sponsor for the Alzheimer's Association's annual Walk to End Alzheimer's, said to be the world's largest fund and awareness-raising event for the condition. And the company recently announced the commitment of another $25 million. Some of the funds will go to research, but the bulk of the money will be earmarked for care and support, including educational materials for Edward Jones clients and associates. It's the largest commitment ever pledged by a corporate partner to the Alzheimer's Association.
Additionally, the Edward Jones Alzheimer's Research Fund is supporting the Dominantly Inherited Alzheimer Network (DIAN and DIAN TU) studies at Washington University in St. Louis, focused on clinical trials to improve understanding of inherited Alzheimer's disease.
For Edward Jones, the gifts to the Alzheimer's Association represent the company's largest individual philanthropic initiative. It's also the largest corporate funder of the United Way in the St. Louis area. And Edward Jones financial advisors are active in a company task force in charitable activities around the country, and sometimes lobbying state government on behalf of clients on retirement-related issues.
As Inside Philanthropy has noted previously, the importance of funding for all aspects of Alzheimer's care and research cannot be overstated. An aging population will mean more patients with Alzheimer's and other forms of dementia. Meanwhile, research into treatments has largely been a series of disappointments. It's impossible to guess what scientific and medical breakthroughs may be around the corner, and there is always room and reason for optimism. But the country must be prepared for increasing healthcare needs and costs associated with dementia.
"We really see the connection between health and finances," Cella said.