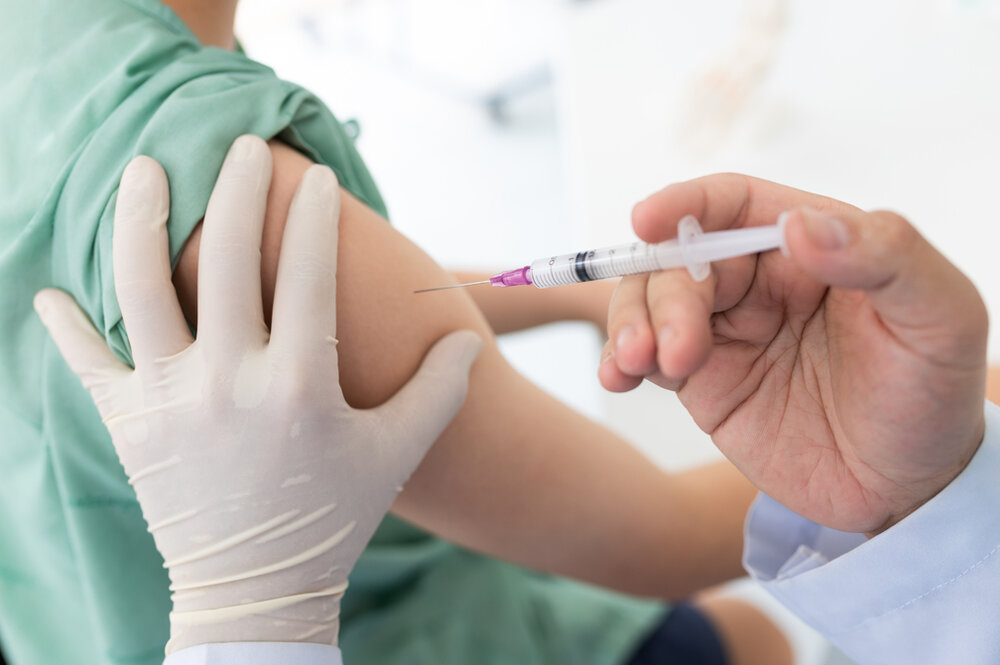 Calls for equity in our healthcare system are growing louder every day—from the need to boost access to care, to the push for more doctors of color. For years, there has also been a stunning lack of diversity in clinical trials, an area of medicine with a low profile but a tremendous impact.
One big pharmaceutical company's foundation is now tackling this issue, which has proven stubbornly resistant to change. The Bristol Myers Squibb Foundation, in partnership with National Medical Fellowships, just announced a new push to improve diversity in clinical trials.
The Diversity in Clinical Trials Career Development Program will train 250 new clinical investigators who are racially and ethnically diverse or have shown a commitment to diversity in medical trials. The program also seeks to introduce minority medical students to clinical research career pathways and increase the number of clinical trials located in communities of color and underserved areas of the country.
The program is part of a five-year, $300 million commitment on the part of global pharmaceutical giant Bristol Myers Squibb and its foundation to "accelerate and expand health equity, and diversity and inclusion efforts." Out of that pledge, $100 million will support the clinical trials initiative.
A moral and scientific imperative
Today, close to 80% of participants in clinical research trials are white, according to the Food and Drug Administration; only 7% are Black. This homogeneity is consistent across many areas of medical research: A 2019 report published in JAMA Oncology found that Black and Hispanic people were severely underrepresented in cancer clinical trials, for example, and STAT reported that Hispanics make up just 0.54% of participants in genome-wide association studies.
This issue isn't new. The National Institutes of Health Revitalization Act, passed by Congress in 1993, required the NIH to include more women and people of color in research studies. It was partially successful: The participation of women in clinical trials has increased significantly, but racial diversity continues to lag.
Diversity in clinical trials isn't a simple issue of fairness. We now know that individual factors, including race and ethnicity, can and do influence how a person responds to illness and treatment. As researchers put it in a recent report, "To ensure that medical discoveries, new treatments and interventions are applicable to all populations for whom they are intended, appropriately representative clinical trial diversity is a moral, scientific and medical imperative."
Bristol Myers Squibb Foundation (BMSF) President John Damonti agrees: "We now know that medical treatments don't work the same way for everyone, and we need to understand that if we are going to provide the best possible care."
Barriers to diversity
Diversity in medical trials has been hard to achieve for reasons that range from the historical to the practical. Even when researchers try to diversify their trials, many people of color are reluctant to participate. This mistrust is entirely understandable, given shameful abuses like the Tuskegee experiment, the exploitation of Henrietta Lacks and the forced sterilization of many Blacks, Indigenous people, immigrants and people with disabilities conducted throughout the U.S. into the 20th century.
Damonti points out that the location of clinical trials can also present a barrier. "Many clinical trials are conducted at large urban academic centers," he says. "These are excellent institutions, but they are not always conducive or welcoming to minority patients, and they're not necessarily where they get their regular care. Transportation can also be a barrier. And, of course, very few clinical trials are located in rural areas."
Damonti hopes that BMSF's partnership with National Medical Fellowships (NMF) will help break down these barriers. NMF, which was founded in 1946, provides scholarships and support to minority students in healthcare.
"For 70 years, NMF has been a leader in the support of underrepresented minorities in medical schools," Damonti said. "That is their sweet spot. They have an enormous network of medical students and medical professionals who live in and are able to connect to diverse communities across the country."
Perhaps unsurprising, main funders in this space include other pharmaceutical companies and their foundations. Amgen has supported clinical trial diversity, and more recently, Novartis US Foundation made a $25 million commitment to health equity with a focus on making trials more diverse.
Damonti points out that BMSF has been around for 21 years, and has developed a track record of healthcare philanthropy around the world. This new initiative actually grew out of the foundation's work treating HIV/AIDS patients in Africa in the 1990s.
"We learned then that one of the things that was critical was that to reach people, it couldn't be done out of New York City," he said. "To build trust, we had to have staff on the ground who were from the communities where we were working. We've seen it through the years of clinical trials: Patients will be more likely to participate through the course of a trial and be consistent in their participation if they trust the people treating them. And we're creating a cadre of professionals that will be continuing this work over the long term."
"A stake in the ground on health equity"
BMSF was already planning to launch an initiative to improve diversity in clinical trials when the layered crises of 2020 hit—and made the need even more urgent. "We were planning to train a smaller number of investigators," Damonti said. "Then COVID-19 hit and George Floyd was killed. The company decided they wanted to put a stake in the ground on the issue of health equity. At the foundation, we said, 'If we really want to move the needle on health equity, let's make this program more significant.' And the company agreed."
Will BMSF's approach succeed where other efforts have failed? Damonti himself is hopeful, but waiting to be convinced. The upstream strategy of backing the very people who will be conducting clinical trials is a strategic one, but also takes time and requires a leap of faith.
"Training these investigators is important," he said. "But if in five years, I tell you, 'We've trained 250 investigators, here they are,' and they haven't been able to increase the diversity of clinical trials, then we won't have achieved our goals."