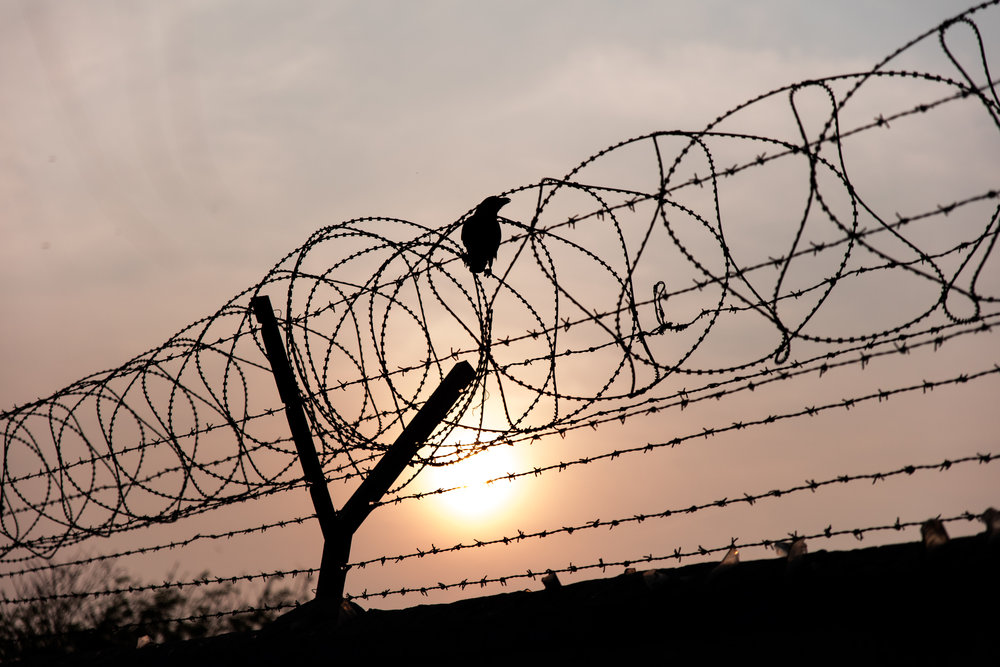 The criminal justice system and immigration enforcement have a lot in common in the United States, and little of it good. From their reliance on private detention contractors to racial profiling and outright abuse, both are complicit in the practices that have earned America's brand of mass incarceration such a bad name. Nevertheless, even as philanthropy steps up its game on justice reform and backs rapid responses to heavy-handed and discriminatory immigration policies, most funders still approach the two areas separately.
That may be a matter of practicality. After all, immigration enforcement is administered on the federal level while much of the criminal justice system is run by state and local jurisdictions. But at Borealis Philanthropy, funders are charting paths forward on both issues that share some common DNA. The Immigration Litigation Fund at Borealis—which recently started accepting applications again—pursues immigration enforcement policy reform through targeted legal action. Meanwhile, the new Spark Justice Fund supports community organizers working in the promising domains of bail reform and pretrial justice.
"These two funds, along with all of Borealis Philanthropy's donor collaboratives, use different grantmaking strategies to support advocates, organizers, litigators, and community leaders," said Borealis' president Magui Rubalcava. What unites them, she said, is the need to be "responsive to meet the needs of those doing work on the ground."
Accountability in the Courts
The Immigration Litigation Fund (ILF) got its start in 2017, when it became all too clear that Donald Trump's anti-immigrant campaign rhetoric would carry over into policy. With the Ford Foundation in the lead, a group of funders came together at Borealis to confront unjust enforcement practices. They gravitated toward litigation. "Under an administration that explicitly targeted as many immigrants as possible for deportation or exclusion, it's becoming increasingly clear that the courts are an important tool to challenge those practices," said Heidi Dorow, Director of Immigration Initiatives at Borealis.
While plenty of funders back legal services for immigrants, ILF funds impact litigation: lawsuits challenging enforcement practices that are discriminatory, too harsh, or simply illegal. "ILF was a response to the fact that there are a fair number of immigration funders out there, but not funders focused exclusively on impact litigation," Dorow said.
ILF has granted $6.6 million to over 100 organizations involved in lawsuits around DACA, the Muslim ban, abusive detention practices, workplace raids, and the like. Besides Ford, ILF's funders are the JPB Foundation, the NoVo Foundation, Open Society Foundations, the Reis Foundation, and several anonymous donors. As social justice stalwarts, many of those funders have also backed legal services for immigrants facing deportation.
According to Dorow, working through a collaborative vehicle lets funders better target the points where litigation will make the most impact on the ground. "While immigration law is a federal issue, the enforcement of litigation happens locally," Dorow said. Where abuses do occur, they often reflect the ways federal immigration enforcement and local law enforcement are linked, i.e. when local police coordinate with I.C.E. on racialized raids. Several of ILF's many grantees work at the intersection of the two systems, including the Immigrant Defense Project and the Immigration legal Resource Center.
After a hiatus, the fund is currently accepting applications through two deadlines: September 1 and November 1.
Taking Cues from the Grassroots
Local action also leads the agenda at the new Spark Justice Fund (SJF), which awarded its inaugural grants in July. SJF's goal is to resource grassroots organizers whose activism has generated national momentum for reform on the front end of the justice system. That includes ending money bail, eliminating systemic discrimination and disparities, and finding other ways to lower jail populations.
"Over the last few years, the issue of cash bail reform has exploded," said Katayoon Majd, Borealis Philanthropy's Director of Criminal Justice Reform Initiatives. "People have collected around reducing jail populations, and they're rallying around bail because it's a driver of incarceration that resonates across the political spectrum. It's manifestly unjust to keep people in jail because they can't afford to pay."
Bail reform is one of several objectives that have gotten attention—and dollars—from the Art for Justice Fund, a five-year effort to meld arts funding with justice reform launched with the proceeds from Agnes Gund's sale of Roy Lichtenstein's "Masterpiece." According to Majd, Art for Justice was a motive force behind SJF, along with several other funders looking for ways to support organizers flying below institutional philanthropy's radar.
Several of the big social justice funders supporting ILF also back SJF—places like Ford, NoVo, and Open Society. SJF has also pulled in funding from Galaxy Gives, the Heising-Simons Foundation, and the MacArthur Foundation. The fund's grantees operate close to the ground. According to Majd, foundations come to Borealis' collaborative fund because it would be hard to locate and back these groups individually. "For some groups, this Borealis funding will be a huge boost to their overall budget. We prioritize groups that aren't otherwise well-positioned to get national grants," Majd said.
SJF wants to take its lead from the groups it funds, giving them general support and funding common technical assistance needs among the grantees. More grants are slated for early 2020.
"More Transformative Solutions"
While collaborative funds at Borealis operate with a high degree of independence and develop their own grantmaking strategies, what they share is a desire to elevate the voices of those directly impacted by injustice.
"What's interesting about groups on the ground is that they're often several steps ahead in terms of identifying the problems and articulating them in a more compelling way. They're working on more transformative solutions," Majd said. In the case of SJF, those groups include the Texas Organizing Project Education Fund, a regional organization challenging both the immigration and criminal justice systems, as well as Southerners On New Ground, a community of organizers taking a deeply intersectional approach to queer liberation.
Intersectionality is a big focus at Borealis. Besides ILF and SJF, its other collaborative funds also support movement groups working across issue areas. As Alejandra Martinez, who leads the Transforming Movements Fund, put it, "our grantees see that the ways migrants are deemed 'criminal' is connected to the ways non-migrant people of color and LGBTQ people are also deemed 'criminal' – and that we have an opportunity and a need to build across communities to advance justice."
Although SJF's community organizers and ILF's legal strategies are up against some stiff opposition, these collaboratives at Borealis are good examples of funders getting together to walk the talk on bottom-up social justice grantmaking. And that's encouraging to see.
Related: