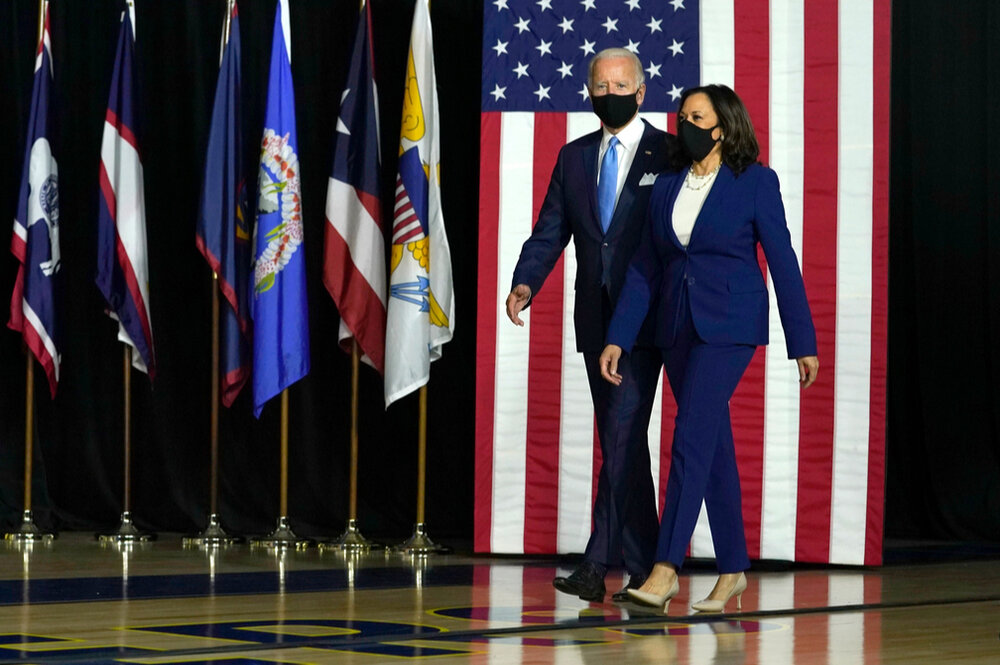 The multifaceted challenges of the COVID-19 crisis, systemic racism and a threatened democracy have confirmed once again the inequitable design of many of society's systems. That could be the end of the story, but it doesn't have to be. Instead, there is an opportunity for funders to respond in ways that reimagine these systems and intentionally lay the groundwork for more equitable ones.
Achieving large-scale, enduring social change of this sort frequently hinges on the work of organizations that serve as "nerve centers" and harmonize the coordinated action of myriad actors. While there may be no agreement on exactly what to call these key entities (e.g., field catalysts, anchor organizations, systems orchestrators), many of society's major social-change efforts have benefited from their work.
Consider the work of Freedom to Marry in the fight for marriage equality. It took on a variety of roles, including diagnosing the core problem, organizing actors around a shared goal, serving as an instrumental advocate, and filling critical gaps. Similarly, the Movement Voter Project currently plays such roles as it supports grassroots, community-based efforts, with a focus on youth and communities of color, to build a multiracial democracy.
We are already seeing that the first 100 days of the Biden administration will be shaped, in part, by executive orders to effect systems change. This creates an urgent need for the work of these types of organizations. For change efforts of this ambition to actually take hold, history has repeatedly shown us that it needs to be informed by the work on the ground. Supporting these special social-change makers is a key way to make that happen.
Despite their importance, Bridgespan's recent study of more than 20 such entities—along with our deep work with clients on large-scale change efforts—has convinced us that they are routinely underfunded, often because funders misunderstand and overlook the critical role they play. Traditional due diligence, typically designed to assess direct-service programs, is a poor fit for the adaptive nature of their work. We have distilled from our research a set of due-diligence criteria and a process that funders can use to assess and invest in these organizations.
First, we've identified four critical assets, or some might say "superpowers," that make these entities particularly well suited to the complex work of systems change:
Deep understanding of the problem and ecosystem
In-depth knowledge of the context, systems and structures, and dynamics that perpetuate the problem, as well as other actors devoted to solving it, enables these organizations to focus on critical needs and opportunities.
For example, PolicyLink, which works to achieve racial and economic equity, develops its deep understanding by taking a holistic view of issues. It often acts behind the scenes within the racial equity ecosystem, connecting actors to ensure that systems and institutions are just, free of racial bias, and lead to a vibrant democracy where all, especially the most vulnerable, can participate and prosper.
Vision for equitable and durable population-level change
This kind of vision recognizes that such change requires centering communities of color and other marginalized populations in all efforts, as well as transforming the systems and structures that perpetuate the problem and disparities in outcomes.
One organization that has demonstrated such vision is the Movement for Black Lives (M4BL), a network of more than 150 leaders and organizations working for racial justice. M4BL first shared its vision to achieve justice and liberation for Black people in August of 2016 after the police shooting of Michael Brown in Ferguson, Missouri. M4BL's unapologetic focus on Black people comes from the belief that once it is possible for Black people to live healthy and fruitful lives, the United States will be a country where everyone can. M4BL's vision adapts and evolves, with participants acknowledging that while the North Star does not change, the route to get there may. Last August, M4BL announced an updated vision, which includes a focus on state violence in recognition of the nationwide demonstrations demanding an end to police violence against Black people.
An organizer's mindset
Effecting durable change requires adaptive efforts across a diverse set of actors. That means being able to bring such actors to the table and undertake the often "invisible" but critical work of weaving connections among them and building their capacity. It also requires a learning orientation, continually adapting their point of view and identifying how best to take advantage of the moment, similar to what movement organizers do.
For example, Community Change, a national organization founded in 1968 by leaders of the civil rights, labor and anti-poverty movements, is dedicated to building the power of those most affected by injustice. Its child-care justice campaign is building a national grassroots movement to fight for child care to be a universal benefit and ensure a living wage for care workers—bringing together a cohort of 22 partner organizations from the economic-justice and immigration-justice spaces. Because women of color are disproportionately impacted as both mothers and care providers, Community Change has worked to organize them as the forefront of this movement, while also partnering with national organizations and building political will at the federal level.
Trusting relationships and credibility with the actors required to achieve change
The crux of this work is relational. That includes the need for trusted relationships with peers, funders, relevant experts, beneficiaries and communities served.
"Relationships—being able to 'pick up the phone and get things done'-type of relationships—are really what matter. Even though they are so important to making change, relationship-building is often not prioritized or funded," says Felicia Wong, CEO of the Roosevelt Institute, which works toward economic and political inclusion, focusing on communities historically denied political power.
How to support this work
The process for assessing these superpowers hinges on listening deeply to the entity's leaders, as well as including rich input from a cross section of the actors with which it collaborates. This represents a significant change for some funders. It requires a shift from funder-driven diagnoses to a vision and shared understanding shaped and affirmed by key actors in the ecosystem. It also requires a shift from a transactional relationship between funder and grantee to one of intentional partnership.
Beyond due diligence, there are multiple ways funders can adapt their grantmaking practices to support the work of these organizations and even "till the soil" for future ones. Among the most critical:
Providing flexible, multiyear support to allow for the adaptive long-term work necessary for systemic change of this sort.
Funding in ways that foster collaboration (not competition) among actors, including providing resources for convening.
For issue areas where no viable nerve centers exist, supporting current and future leaders—especially leaders of color—to do this kind of work.
Building equitable and just public systems is really about imagining another world. Funding field catalysts or anchor organizations or systems orchestrators or whatever else these critical actors may be called is, in part, how we fight for that. And that work deserves urgency not only right now, when our inequitable systems are so clearly on display, but frankly, always.
Lija Farnham is a partner at the Bridgespan Group. She is one of the co-authors of "How Philanthropy Can Support Systems-Change Leaders."